Volunteers from the northern suburbs of Auckland turned out Saturday to participate in the annual FamilySearch Worldwide Indexing Event.
The Mairangi Bay activity was one of many more just like it across New Zealand and around the world.  
Children to senior citizens cheerfully pored over online images of original genealogical records, cataloguing names, dates, places and other information.
The data they indexed will help people around the world to more easily access family history records. 
FamilySearch, the largest genealogy organisation in the world, is a free online service owned by The Church of Jesus Christ of Latter-day Saints.
FamilySearch gathers birth, marriage, death, military, property and other records from churches and governments around the world.
At the end of 2015 the organisation had completed indexing over 1.4 billion records with thousands of volunteers continuing the work.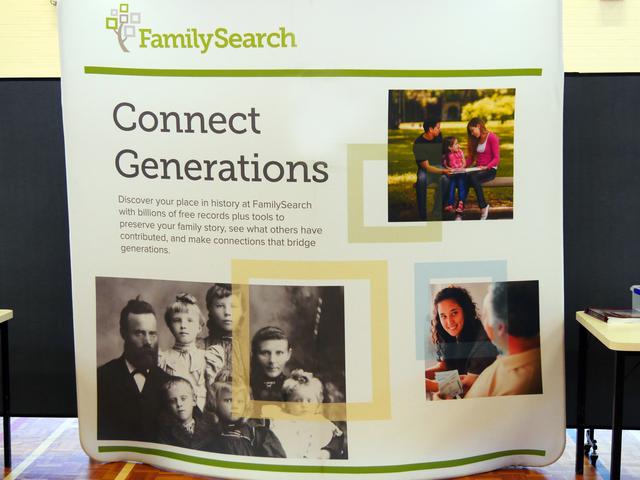 FamilySearch's invitation to participate in the annual event says, "Indexing is the process of entering information from the world's digitally scanned historical documents into a database, making it easily searchable online. People around the world can then search these indexed records to find their ancestors. Anyone with a computer and internet connection can index records to perform meaningful service related to family history."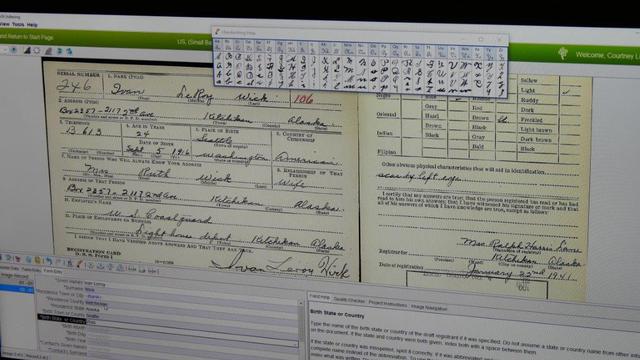 Over 100,000 volunteers took part in the worldwide indexing activity on Saturday—greatly exceeding the organisers' goal of 72,000.
Jared Cuff is a local Latter-day Saint leader and one of the Mairangi Bay event organizers.
"It's been a fantastic day!" he said. "Of course, the key behind this is that we help to make their records accessible to the world to benefit family history work. Whereas these records used to be a local document in a ledger somewhere, available to only a few, now they are easily accessible."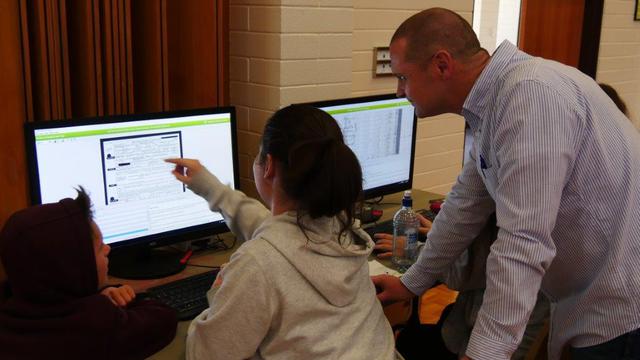 Chantelle Hooper, a family history enthusiast in her 20's, said the most active indexing groups on the North Shore are her fellow young Latter-day Saints.
"They have contests to see which group can process the most names," she said. 
"In addition to our volunteers here today, many of the youth gathered Friday, Saturday, and Sunday nights to index. Last night's group didn't stop until 11.30pm."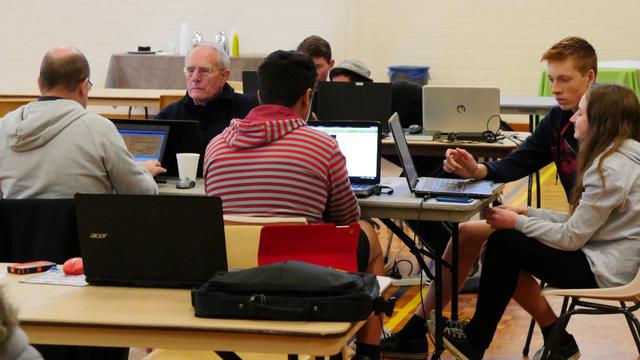 She continued, "I really like indexing because I'm bad at family history. I feel like my family tree is all done because by mum is really intense about it. So indexing is a way for me to contribute to family history work, even if for only 10 or 15 minutes on a Sunday, and then I feel like I'm doing my part."
Online indexing has a built-in points system so the participants can see their own scores, set personal goals, and have friendly competitions with family and friends. Some records are very large, some are single documents, and points are assigned accordingly.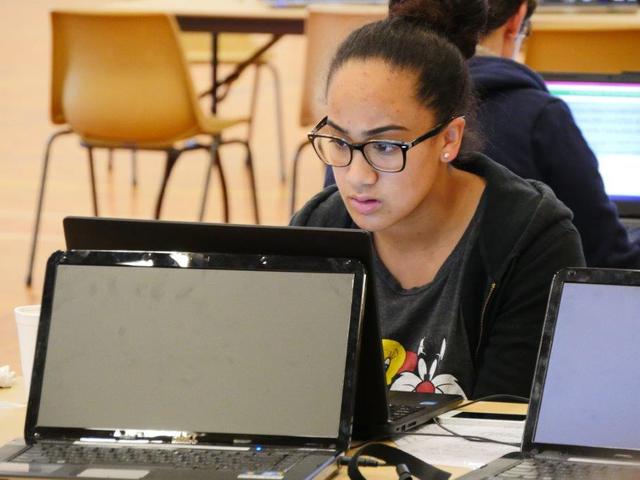 Fifteen-year-old Alanna Osment was working her way through several records. When asked how she felt about it she said, "Census takes forever. There must be 50 names on it!"
Then she added with a smile, "We went, we did it! It's fine. It's kind of fun."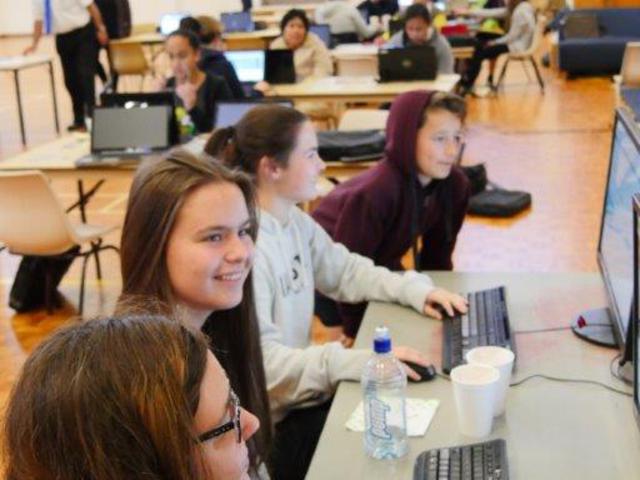 A young mum, Susie Campbell, said, "This is my first time indexing. It is surprisingly easy to learn and really interesting to do. I have been doing death reports, how they died, etcetera, from North Carolina [USA] records and also military draft records from Alaska.
"I feel really good and now I'm wanting to go home and do more, if the kids will let me!"
She and her husband, their baby in a stroller, were collecting two more youngsters from the nursery that was provided. Children in the nursery were entertained by other volunteers with craft activities, games, and snacks so their parents could concentrate on the work they were doing.
Maria Good, local family history consultant, said, "We are thrilled with the turnout, thanks to lots of publication and praying. We have probably indexed over 1,000 people's records."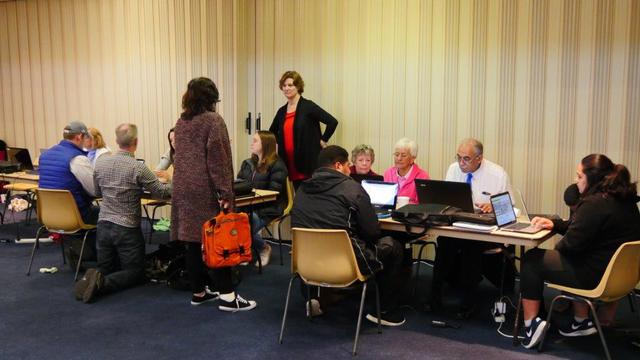 A family history senior missionary couple, Elder Larry and Sister Lynda Bennett, arrived early to set up the banners and several computers. They have spent the past 20 months conducting free family history training throughout the South Pacific for any who would like to learn.
Elder Bennett said, "I liked seeing all the people engaged in a good cause and enjoying it. We had a French-speaking family here helping with the French records. They are not members of the Church and this was their first time to index. They seemed to really enjoy it."
Sister Bennett said, "The Harbour Stake leadership team really did a great job of organizing and promoting this event. Indexing is vital to the work we all do in family history. It was fun to see that part of it because I'm usually the recipient of all the indexing work done by others."
She said, "There was a lot of energy, and laughter, along with some puzzled looks as they worked through these records. We are impressed by the eagerness and willingness to take time from their busy Saturday to participate."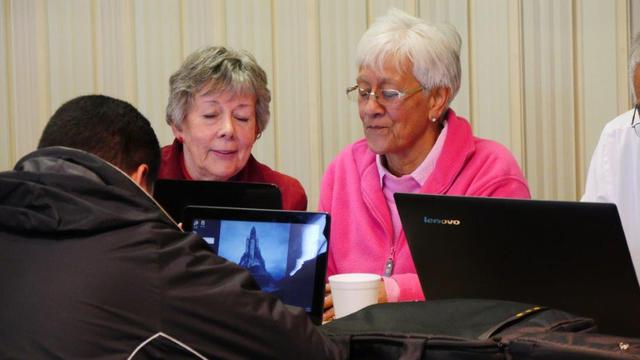 The FamilySearch.org website states: "Indexing is a great activity to introduce people to family history and help them become familiar with records people use to identify their ancestors. FamilySearch is especially interested in the participation of those with non-English language skills, since there is a huge opportunity to make more records available on FamilySearch.org for non-English speaking countries."
"'This is a wonderful opportunity to serve people worldwide who visit FamilySearch.org to find their ancestors,'" said Jim Ericson, product manager at FamilySearch.
"'Indexing is a fun and engaging way to provide meaningful service and get involved in family history. Ultimately, those who index records enable joyful discoveries that strengthen family bonds around the world.'" 
Photo credits: Barry Preator and Lynda Bennett
Watch videos about indexing and other aspects of family history: