Temples are not regular places of Sunday worship for members of The Church of Jesus Christ of Latter-day Saints. They are quite different from the thousands of regular chapels or meetinghouses all over the world that are used for Sunday services.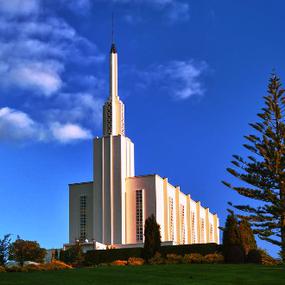 Anyone, regardless of religion, may enter a Latter-day Saint meetinghouse and attend services. However, because of the sacredness of temples as "houses of the Lord," only members of the Church, who are in good standing are allowed to enter the temples. A member must be observing the basic principles of the faith and attest to that fact to his or her local leaders once every two years in order to enter a temple.
The sacredness of the temple anciently can be seen in both the Old and New Testaments. In the Old Testament, Moses had the children of Israel carry with them the Tabernacle (a large, portable temple) as they wandered in the wilderness. King Solomon built and dedicated the great temple that was destroyed by the Babylonians in 586 B.C. It was rebuilt and later substantially expanded, but again destroyed by the Romans in A.D. 70. The great Western Wall can still be seen in Jerusalem today, and even after millennia, remains a sacred site for Jews. The New Testament gives an account of Jesus Christ clearing the temples when its sacredness was violated by people using its courts as a common market.
Latter-day Saint temples are considered houses of God, a place of holiness and peace separate from the preoccupations of the world. They provide a place where Church members make formal promises and commitments to God. They are also the place where the highest sacraments of the faith occur — the marriage of couples and the "sealing" of families for eternity.
Temples serve as the only place where ceremonies such as baptism and eternal marriage can be performed in behalf of those who have died —a practice that Latter-day Saints believe was followed in New Testament times but that later was lost.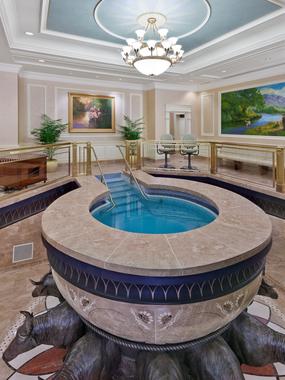 Temples point Latter-day Saints to Jesus Christ and their eventual life with Him, their Heavenly Father and their family members on the condition of faithfulness to Christ's teachings.
In a modern-day revelation, Joseph Smith received direction to build a temple in Kirtland, Ohio (dedicated in 1836). Later he was instructed to build a temple in Nauvoo, Illinois (1846). So important were temples to early Church members that within days after arriving in Salt Lake Valley, Brigham Young selected the site of the Salt Lake Temple.