Auckland's 15 year-old Tama Satrioni Tapusoa Solouota, a member of The Church of Jesus Christ of Latter-day Saints, entered nine para events in the recent 2018 Aon NZ Open swimming championships and walked away with six gold medals, a silver and a bronze. Held by Swimming New Zealand, this event is the pinnacle of open swimming competition.
His championship titles and associated gold medals came in six para men's multi-class events: 100 metre backstroke, 50 and 100 metre breaststroke, and 50, 100 and 200 metre freestyle. He also earned a silver medal in the 50 metre backstroke and a bronze in the 50 metre butterfly. Wrapping up at the end of day 5 of the meet, Swimming New Zealand's "Freestyler" newsletter proclaimed: "Tama Solouota of Howick Pakuranga, has had a stand out meet."
In both 2017 and 2018, Tama won a place on the high performance "Pathway to Podium" programme, comprised of only 172 athletes nation-wide and only 13 para athletes. This programme has him working toward the 2020 and 2024 Paralympics.
When he was just eight years old, Tama began swimming to help with his ADHD. He wasn't sleeping at night and swimming was part of his therapy.
Tama has an intellectual disability and in January 2015 he received his national classification S14 for para swimming. Upon receiving that classification, he set a goal to win gold at the Paralympics and soon swam in his first NZ Open championships, where he was noticed by the coach of the NZ National Para-Athlete Development programme, Gary Francis.
Later that year Tama swam at his first NZ Short Course championships, breaking six national records for the S14 classification. Tama is currently in year 11 at Rangitoto College, where he is allowed time off in the mornings to train. He trains nine sessions a week, either from 7:30 to 9:30 a.m. or from 4:00 to 6:00 p.m.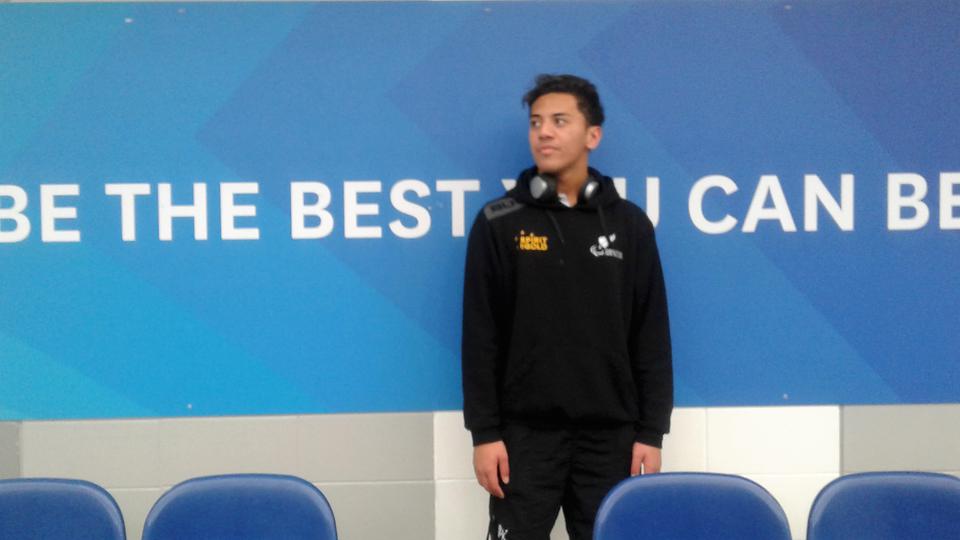 Tama is a person of deep faith. Because he believes in keeping the Sabbath day holy, he does not train or compete on Sunday. Paralympics NZ and Swim NZ are both aware of Tama's deeply-held beliefs and have always granted him an exemption from Sunday activities.
Tama's Mum, Miliama (Millie), says of her son "During the week of his competition I listened to Tama pray for strength to do all that he could in the water, specifically asking the Lord to bless his physical body and to help him do what he had trained for. Not only did he pray for himself but I heard him pray for all the other swimmers too. The Lord did truly bless him and he had a great week."