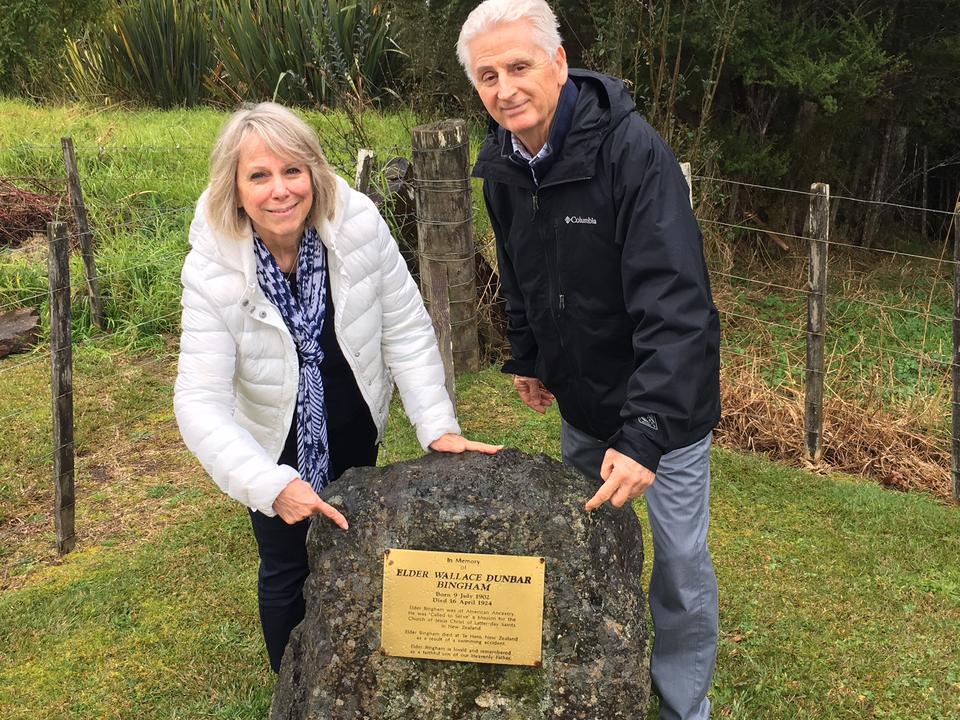 While at lunch in his Auckland, New Zealand apartment one day several weeks ago, Elder James McGuire answered a call from the United States. On the other end of the line was his 97 year-old aunty who lives in Utah. As they talked, Elder McGuire learned that one of his distant cousins, Wallace Dunbar Bingham, died while serving a mission in New Zealand.
With that information, Elder and Sister McGuire, a senior missionary couple of The Church of Jesus Christ of Latter-day Saints serving in Auckland, went online to familysearch.org to find more information.
In FamilySearch the McGuires were able to view Elder Bingham's obituary, discovering that he died on April 16, 1924, the result of a broken neck suffered as he dove into Hikurangi Te Awa (stream) in Pipiwai, hitting a submerged sandbar.
A letter to his parents from the mission president, Angus T. Wright, in part said: "He was a fine young man and an honor to his parents, willing and cheerful in his duties. I shall remember him always as I last saw him, standing in the midst of the Saints in our conference in his district bearing a strong testimony to the gospel."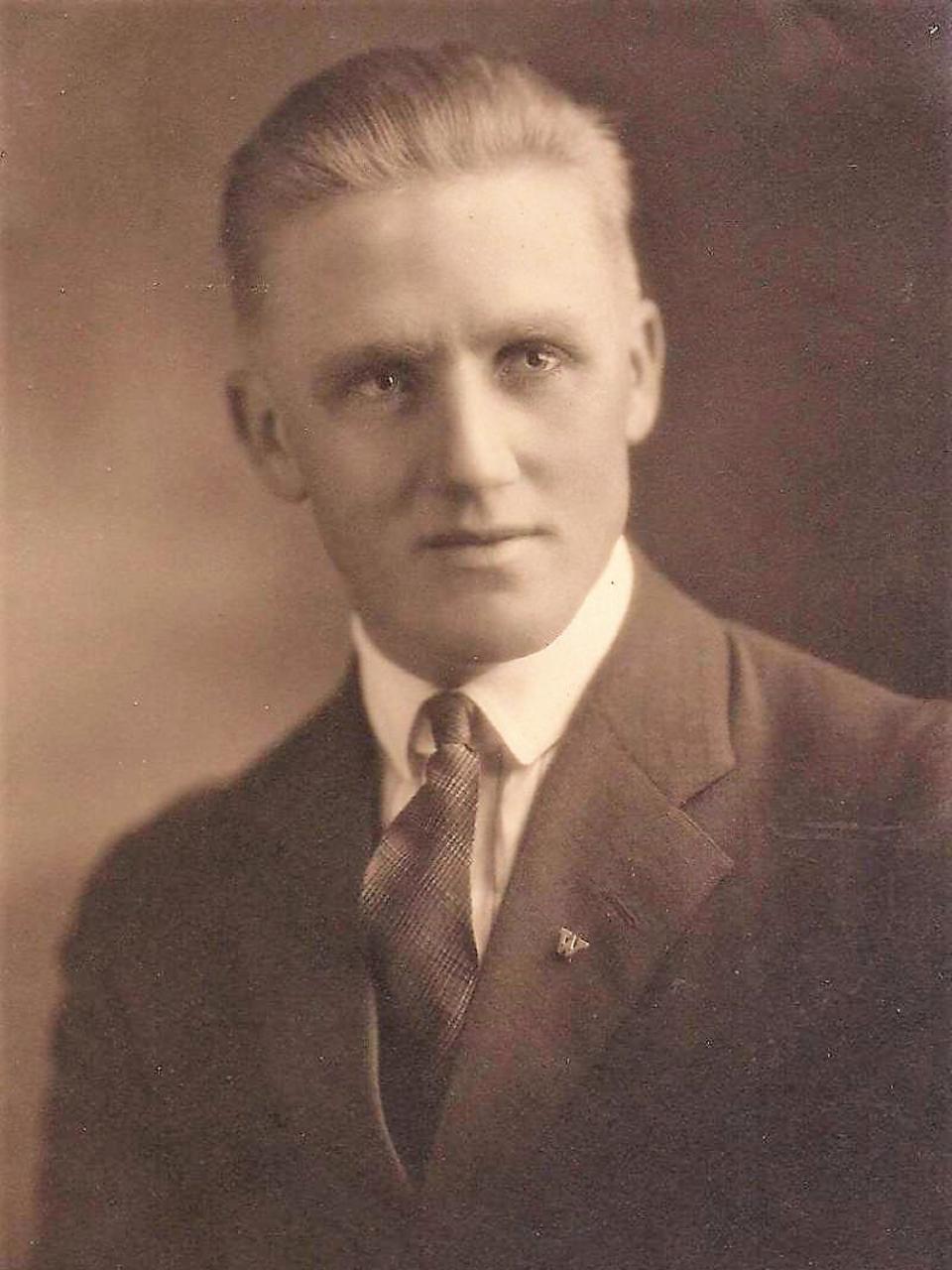 Continuing their search, the McGuires learned that Elder Bingham is not just related to Elder McGuire, but he is also related to Sister McGuire. Assisted by additional research completed by Sister Rangi Parker, a senior missionary serving in the Matthew Cowley Pacific Church History Centre in Temple View, Hamilton, they learned of the existence in Pipiwai of a monument dedicated to the memory of Elder Bingham.
"It is amazing to see the pieces of this puzzle come together," said Elder McGuire. "I think there must have been some divine assistance."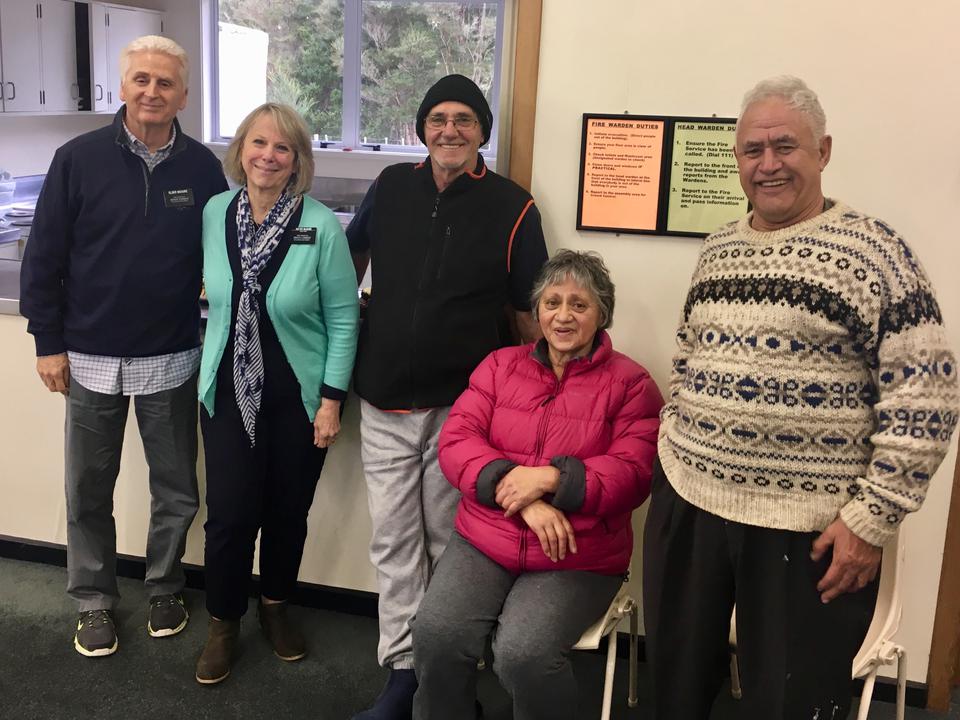 Desiring to see the monument and the place where Elder Bingham died, on 14 July the McGuires travelled from Takapuna to Pipiwai (formerly known as Te Horo), a lovely community northwest of Whangarei.
There they met with Pipiwai residents Denis Black, Matetumoana Henare, and Winiata Shortland, who showed them the monument and directed them to the approximate location of Bingham's accident.
Sister McGuire expressed her gratitude for the help of so many others. "This has been a very special experience for us as we bring our mission to a conclusion. It has been wonderful to learn of yet another ancestor who faithfully served in the Pacific."
"I know of three others of my ancestors that have also served in this part of the world," she continued. "The earliest, Nathan Ricks, served from 1881 – 1882. Ezra Adams Ricks served a mission in New Zealand from 1911 to 1914. Owen Ricks (son of Nathan Ricks) served a mission in Tonga from 1915-1916. I am grateful for this legacy of faith and service."