A group of young members of The Church of Jesus Christ of Latter-day Saints and the Catholic Church will meet with several Members of Parliament this Thursday (1 September) in Wellington.
The young adults will hear from a number of Members of Parliament and some of the youth will have a chance to speak to the elected officials.
In 2012 and 2014 similar groups of young people visited Parliament House to learn and also to share their thoughts on such subjects as religious freedom and the value of faith in New Zealand communities.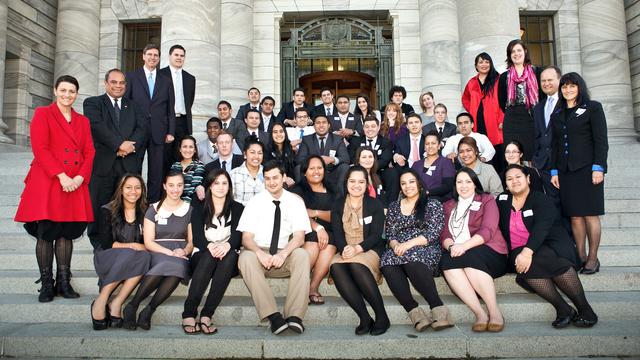 Caption: Latter-day Saint delegation to Parliament, 30 August 2012.
Church spokesperson, Richard Hunter, believes the delegation will show the parliamentarians that there are many young New Zealanders who are creative, talented and committed to making a difference in New Zealand communities.
"I hope our nation's leaders look to our remarkable young people and seek to find new ways to harness their ideas, goodness and energy," he said.
Watch a video about the June 2014 visit to Parliament: