A native of Pesega, Samoa, Sam Atoa recently marked his 19th year as head coach of the Utah Valley University (UVU) women's volleyball team.
Growing up in Samoa, Atoa possesses a rich cultural heritage as well as a successful athletic background.
After graduating with high honours at the Church College of Western Samoa, Sam went on to BYU-Hawaii and played volleyball there for two years earning his way through school by entertaining and dancing at the Polynesian Cultural Centre.
In 1982, Atoa accepted an invitation to serve a mission for The Church of Jesus Christ of Latter-day Saints.
Called to serve in the California, San Jose Mission in the US, Sam carried his island traditions of service and caring with him.
"That's one thing I love about the Samoan culture, he said, "everyone helps each other."
As well as looking for opportunities to share kindness through service, he also taught the restored gospel of Jesus Christ while on his mission.
Following his missionary service, Sam moved to Provo, Utah (USA) and attended Brigham Young University (BYU) where he played volleyball from 1984 to 1988. There, he helped lead the BYU Cougars to three consecutive National Collegiate Club championships.
The parents of six children, Atoa and his wife, Lori, currently reside in Orem, Utah (USA).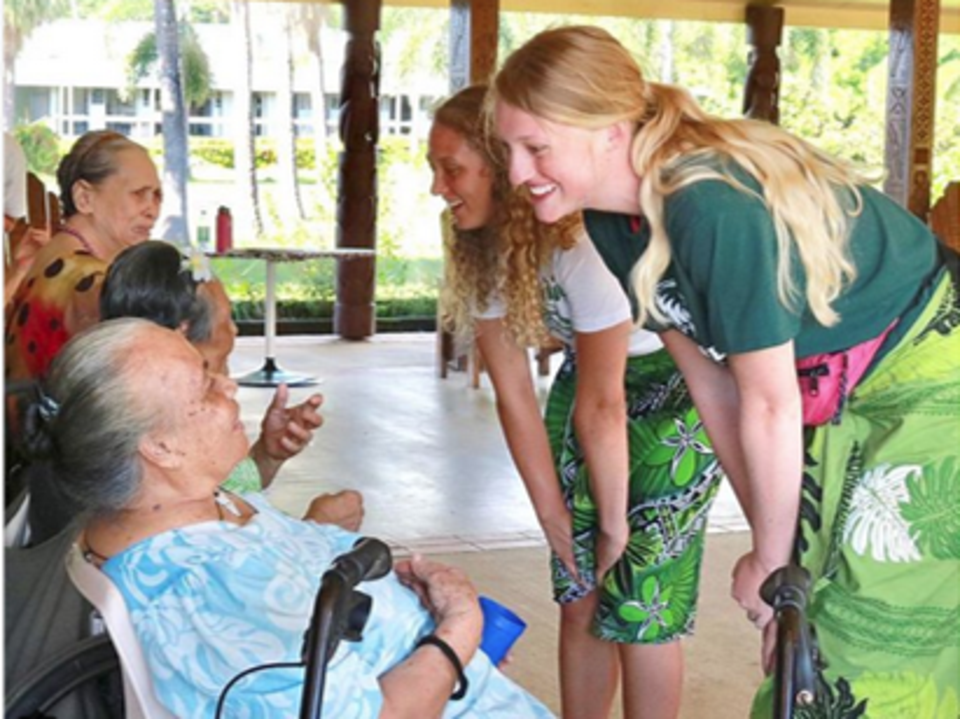 Giving back is in Sam Atoa's blood and he is providing the young women on his UVU volleyball team that opportunity as well.
Coach Atoa firmly believes in developing more than athletic skills in his teams. He has high expectations for academic success as well as developing qualities that will benefit these young women for years to come.
Recently, Sam's women's volleyball team completed a humanitarian trip to his native Samoa.
Prior to their trip to the South Pacific, Atoa and his team collected thousands of items, including medical supplies, hygiene kits, furniture, sporting goods, computers, books and clothing in Utah (USA).
The items were loaded into shipping containers and sent on their way to Samoa.
On their arrival in June, members of the team unloaded the container and commenced sorting and planning their deliveries.
Hospitals, schools, elderly care centres, victims support groups and others in need were the grateful recipients of generous donations.
Members of the team contributed the following excerpts to a blog chronicling their trip:
"We unloaded and organised donations from the container, and then headed out in vans to go visit the Samoa Victims Support Group (SVSG)."
"This community organisation works with victims of violence and abuse – providing shelter and support."
"This turned out to be one of the most touching experiences most of us have ever had."
"We arrived expecting to see struggling 'victims,' but instead were greeted by beautiful, smiling women and children who welcomed us with song and dance. Seeing how happy these women and children were brought a lot of us to tears—it was so amazing."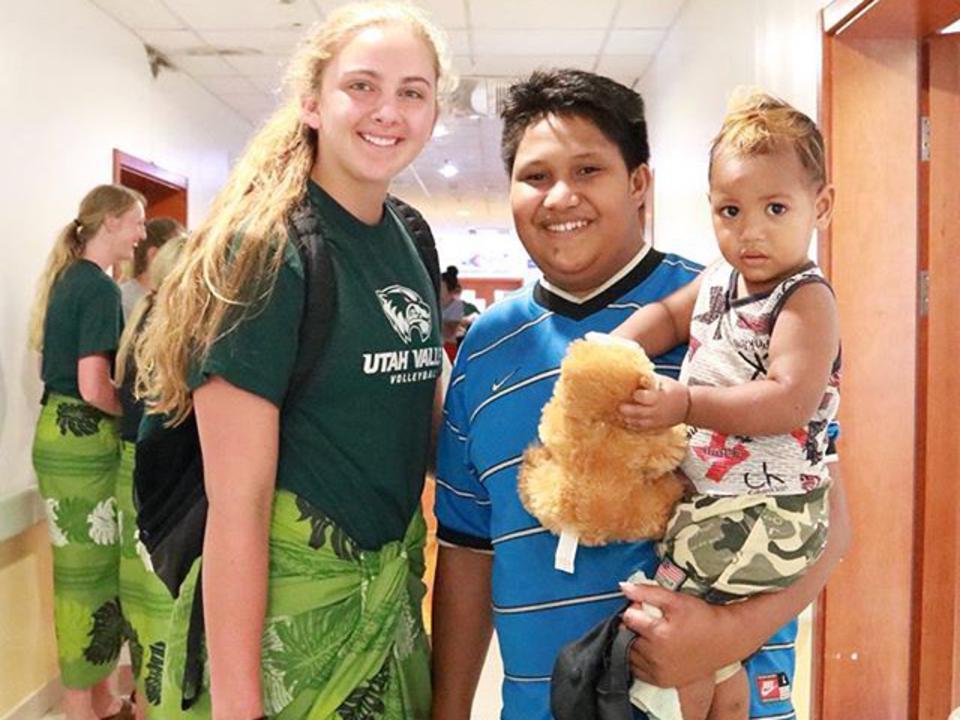 "I have never seen pure joy before until I handed a 3-year old a teddy bear. Today was monumental; we as a team were surrounded by joy. It is something that we'll never forget."
"We were all so grateful to give our donations to the primary school. For the little that we did, they gave us everything they could back."
"I think all of us reevaluated what we take for granted back home. We don't even think about it when we sit down on chairs or at a desk and when we can easily log into our computers ."
"To see these kids overjoyed at those 'little things' urged all of us to look at our blessings in a different frame of mind."
Long after the team has returned to Utah, humanitarian missionaries from The Church of Jesus Christ of Latter-day Saints in Samoa are still placing the donations with those in need thanks to the generosity of the donors and the service rendered by Sam and his team.
Watch a video of Serving in Samoa - 2018