The Honourable Hu'akavameiliku, Prime Minster of Tonga, visited Salt Lake City, Utah from 30 September to 5 October.
On Friday 30 September, he met with Elder Ulisess Soares of the Quorum of the Twelve Apostles; Elder Brent H. Nielson of the Presidency of the Seventy; and Elder K. Brett Nattress, Pacific Area President of the Church.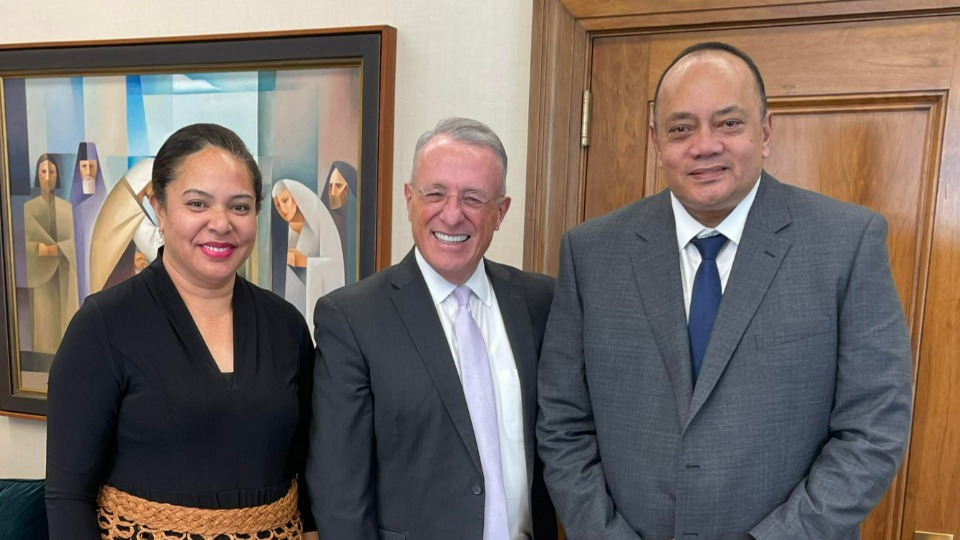 The Prime Minister was accompanied by his wife, First Lady, Madame Fiona Sovaleni, and several other guests.
They visited the Family History Library, Brigham Young University, and other Church locations.
On Saturday the Prime Minister attended a session of the Church's semi-annual General Conference, where he met again with Elder Ulisses Soares, as well as Elder Gary E. Stevenson of the Quorum of the Twelve Apostles.
The Prime Minister met with a number of Church education leaders, including Elder Clark Gilbert, Church Commissioner of Education; and Brian Ashton, president of BYU-Pathway Worldwide.
"We enjoyed a wonderful visit with the Prime Minister and other members of his group over the past few days," said Elder K. Brett Nattress.
"The Prime Minister has a great love for our Saviour Jesus Christ, as well as the people of Tonga."
See more photographs of the visit at the Ministry of Foreign Affairs of Tonga Facebook page.