Members and guests of The Church of Jesus Christ of Latter-day Saints enjoyed a special South Pacific preview of a new video about Jesus Christ at an event at the Suva Fiji Museum on Friday evening, 30 September 2022.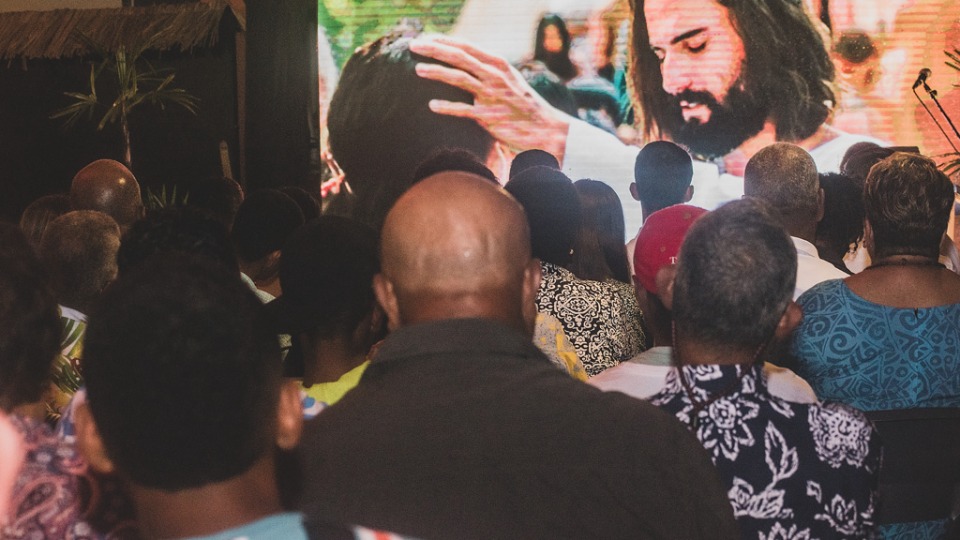 The episode is part of a new collection of videos depicting the ministry of Jesus Christ to a group of people in the ancient American continent after His resurrection.
Panapasa Ratuvukivuki, a local leader of The Church of Jesus Christ, thanked guests from many faiths for their interest and attendance.
He said, "We hope being together this evening will add to the unity we feel with one another. We want to share this message of God's love with you."
The episode depicted Jesus Christ healing individuals who were suffering from various illnesses and conditions.
Following the viewing, a few guests, representing different faiths, shared their thoughts:
"I thought it was amazing, beautiful. It was so powerful."
"I felt Christ's love, He is the light of the world."
"It was interesting. I felt good."
"I felt emotional and that Jesus suffered for me."
"I had tears come to my eyes. I was very touched. I teach Sunday school at my church. Can I show this to my class?"
"Today my soul was stirred up to another level of conviction of the Book of Mormon and its divinity and I felt a spark to do better and to become more fully converted as the Lord blessed me with this precious experience."
In addition to the video preview, the evening included beautiful music presented by a choir from a local Latter-day Saint college.
Young adults, Raymond Koyamaibole and Titilia Lagilagi, shared powerful comments about the mission of Jesus Christ. They assured the audience that we all need the master healer, Jesus Christ; and that all hearts and souls can be healed by Him.
In the closing session of the October 2022 general conference of The Church of Jesus Christ of Latter-day Saints, President Russell M. Nelson shared a clip from the videos depicting the Saviour's appearance to the people of Nephi in 3 Nephi 11.
Read more about President Nelson's comments here:
https://newsroom.churchofjesuschrist.org/article/october-2022-general-conference-book-of-mormon-videos
The videos can be viewed here: https://www.churchofjesuschrist.org/media/collection/book-of-mormon-videos?lang=en