Vanisa Dhiru, New Zealand UNESCO Commissioner; and Rakesh Naidoo, Superintendent of New Zealand Police, were among around 80 delegates from across the globe at the annual Symposium at BYU held 2-4 October 2022 in Provo, Utah.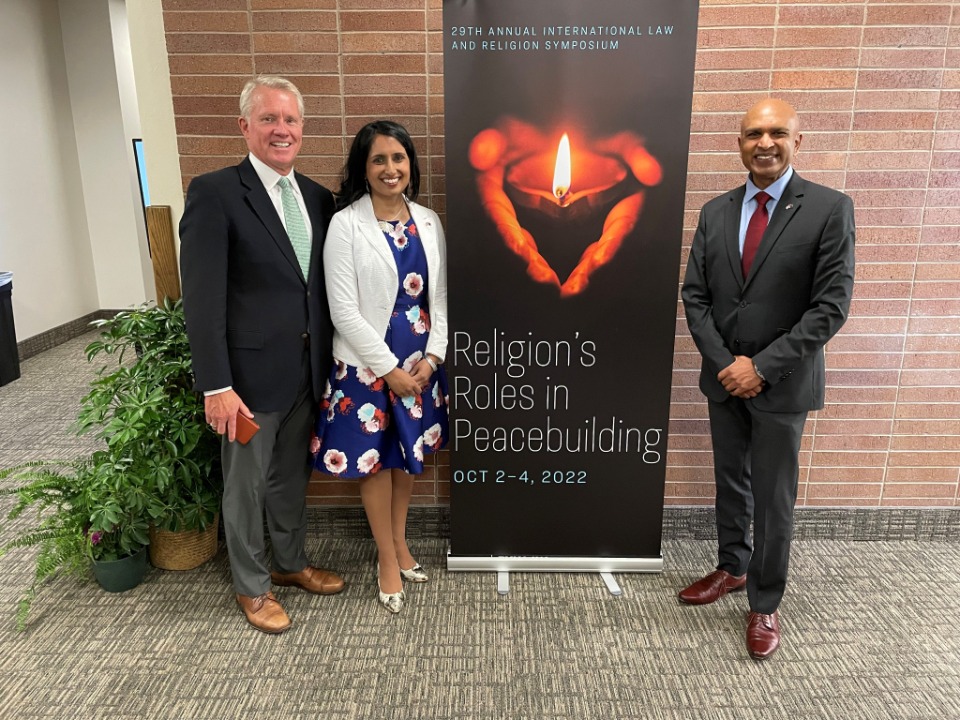 The Symposium brings together academics, policy-makers, faith representatives, government officials and other thought leaders to seek to understand world trends, and to discover local opportunities to strengthen religious liberty for the benefit of all humankind.
Dhiru was invited to offer the invocation at the Symposium's initial keynote session on Sunday evening, which she offered in Te Reo Māori.
Her presentation included practical ways that the commission and others have been working to encourage "freedom of responsible expression" and to help young people and others to learn through experience how to participate in society in mutually respectful and other positive ways.
She encouraged people of faith and goodwill to "move forward together."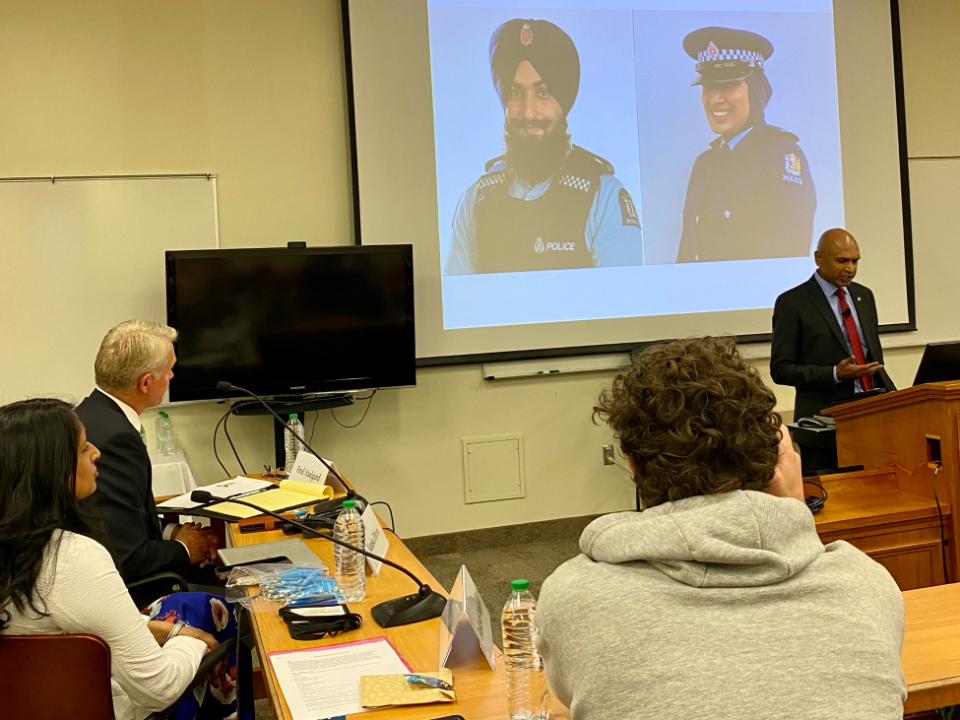 Naidoo reported on work that he and others in the New Zealand Police have done in furtherance of their goal to be examples of inclusiveness and diversity in civil society. An example he gave was how Police have incorporated religious articles of faith into their uniform protocols.
He spoke about police officers in New Zealand being encouraged to bring their "full selves to work," including their faith, within the rule of law, so as to demonstrate to the diverse communities they serve that the police are a key part of their communities, not an outside group. This mindset and approach has been successfully applied in recruiting new police officers who are empowered to do their duty with their full identity and enabled to use their complete set of gifts and talents.

In his remarks to all Symposium attendees in the final session of the symposium, Naidoo called for collective effort to strengthen communities. "Adversaries do not want us to discover the power that our collective commitments to work together for the greater good will make."
Both delegates from New Zealand modelled sensitivity to culture and diversity by including Māori greetings and karakia (blessings) in each of their presentations.
Recordings of Dhiru's, Naidoo's and other delegates' presentations will be available on ICLRS.org in the next few days.
The theme of the 29th Annual International Law and Religion Symposium was "Religion's Roles in Peacebuilding"
Learn more at ICLRS.org.