The Church of Jesus Christ of Latter-day Saints in New South Wales cared for people experiencing poverty, abuse, homelessness, loss of loved ones and forced displacement during the Christmas season.
During the month of December, humanitarian funds were gifted to several well-established charity organisations including South West Multicultural and Community Centre and Talk2mebro.
For a number of years, the Church has enjoyed a friendship with South West Multicultural Community Centre (SWMACC) in Sydney. The organisation provides support, education and activities that afford opportunities for individuals and families from diverse cultural backgrounds to grow and develop self-reliance.
The funds donated to SWMCC contributed to food and hamper drives, community breakfasts, and supporting families and children living in crisis situations.
Elder Robert Simpson, Area Seventy of the Church, presented the donation to SWMACC on the day the Christmas hampers were assembled at its Minto centre.
Elder Simpson was accompanied by Andrew Meyer, welfare and self-reliance manager for The Church of Jesus Christ of Latter-day Saints in New South Wales.
The chairperson of the NSW Council for Pacific Communities, Ms Malaemie Fruean, said: "We are grateful for the support of the Church this Christmas as it has enabled us to reach out to many more of our community in South West Sydney who are suffering at this time of the year. It is great to be able to bring a little more light to families and individuals in need. We are blessed to serve amongst our multicultural communities and on behalf of our centre we thank you."
Another donation was made to #talk2mebro, a not-for-profit organisation that focuses on male suicide prevention. The organisation runs early intervention programs that aims to reduce incidents of suicide among men.
Recognising that Christmas can be difficult for people struggling with mental health and relationships, the Church's donation assisted with a Christmas Day Breakfast for men and their families who are affected by suicide.
The chairperson and founder of Talk2mebro, Mr Jack Brown, said, "We are very grateful to the Church and its members for their amazing generosity at this time of the year. We can bless the lives of many men and their families struggling with emotional, spiritual and other concerns through our Christmas day program designed to lift spirits and provide hope."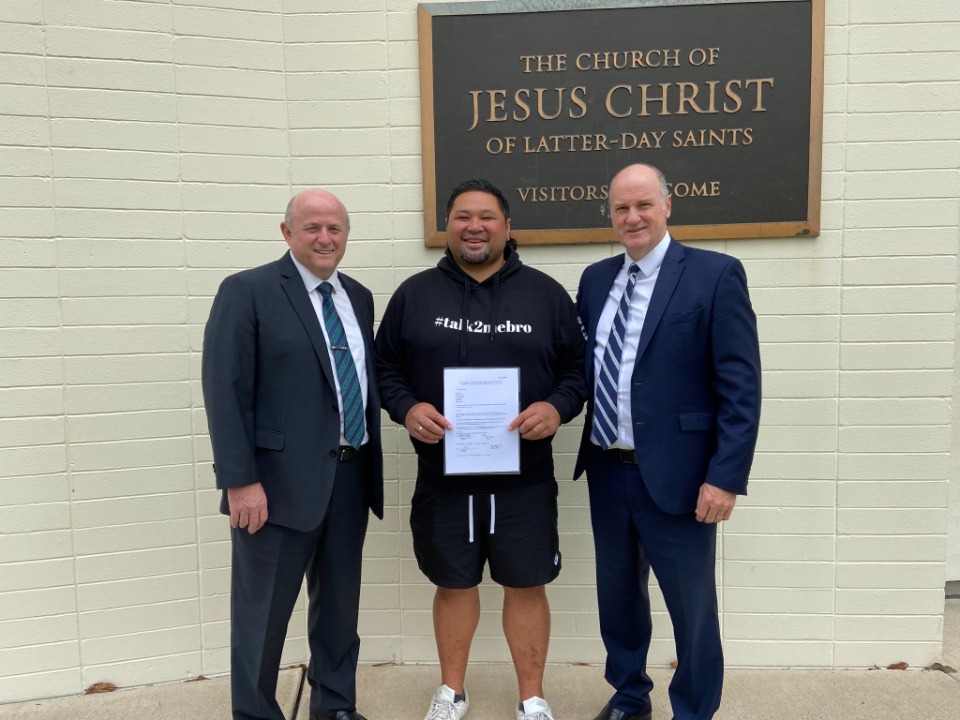 In addition, several of the Church's congregations gathered their members in a spirit of giving during Christmas.
This included making a gift of 500 toys to the Central Western Town of Eugowra, NSW which was devasted by a local flood incident displacing almost the entire town. The toys would help families in Eugowra during Christmas and throughout 2023 for all the children's birthdays.
One resident, who lost his home and everything he and his wife owned during the flood, said "The kids will love them."
Other congregations collaborated with local refugee organisations to support their local foodbank and resettlement programs.
Ms Vanessa Zanotti, who received Christmas gifts on behalf of children and families served by Gymea Community Aid and Information Service, said: "Thank you so much for your kindness and generosity. I have had a lovely afternoon allocating gifts. It means a lot that we can so generously support families this year.