This past Christmas season, as part of a world-wide service initiative called "Light the World," an unusual vending machine made its debut in the southern hemisphere, in Queensland, Australia.
Called a "giving machine," the charity-focused kiosk enabled shoppers at Logan Hyperdome Shopping Centre in Logan City to donate to a local or national charity of their choice.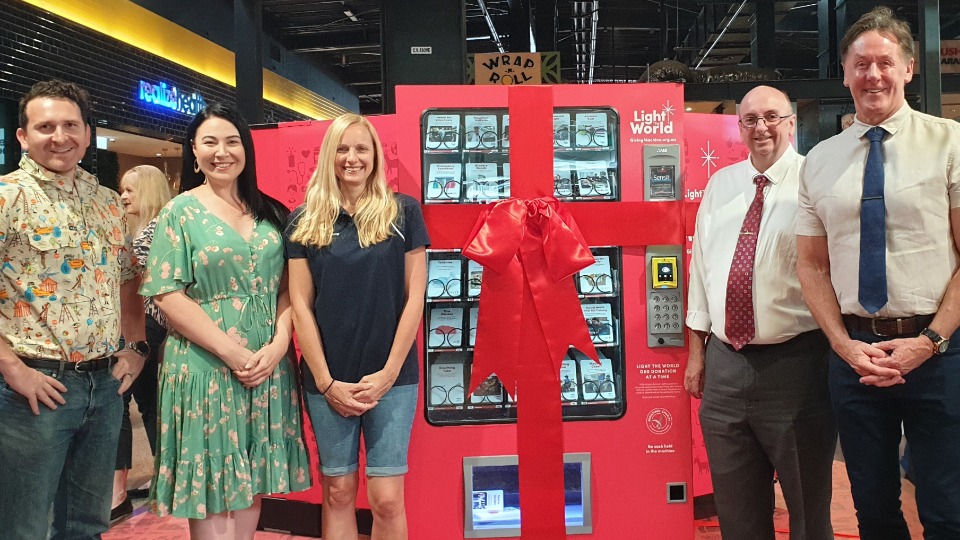 Over 2,700 shoppers and other visitors to the centre responded positively to the giving machine, funding charitable items with their donations.
$92,785 was donated to six local charities over the month of December.
The charities which will use the donated funds to help individuals, families and communities are: Angel Flight; Children's Hospital Foundation; Community Involvement Solutions; GIVIT; Rosie's – Friends on the Street; and the Royal Flying Doctor Service.
Each person making a donation at the machine could choose from a range of items aimed at making life better for someone.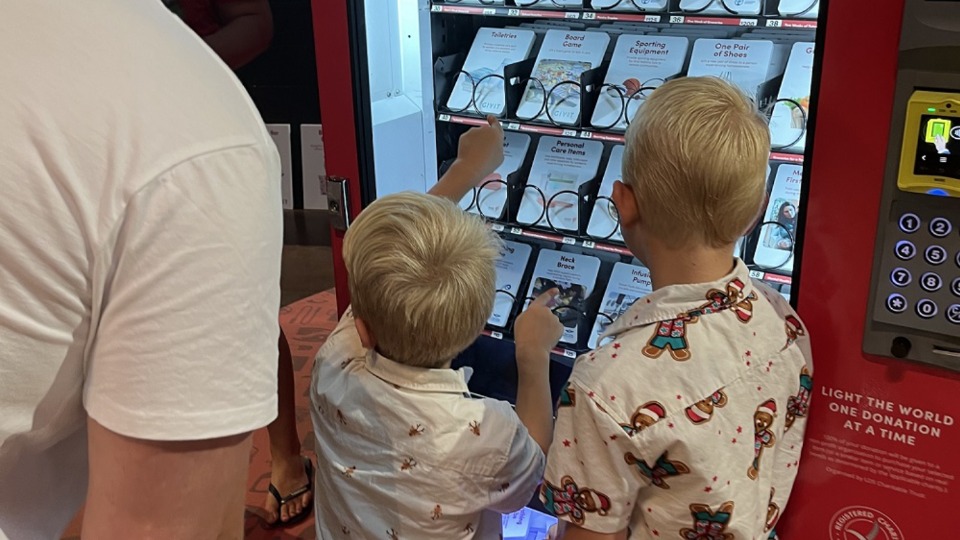 Donations included:
293 Emergency Essential Packs for families during an emergency stay at hospital
165 sets of Bravery Beads recognising a child's bravery during difficult hospital treatments
340 Toiletries Care Packs for women in a domestic and family violence shelter
380 Blankets for people experiencing homelessness
101 BBQ Meals for Three for those people experiencing homelessness
312 Breathing Tubes to help save a life when someone can't breathe and needs emergency medical care
Some of the unique features of the giving machine were the opportunity for donors to have a photo taken holding a large card representation of the gift they purchased plus take away gift tags to be hung on Christmas trees, showing the gift being donated.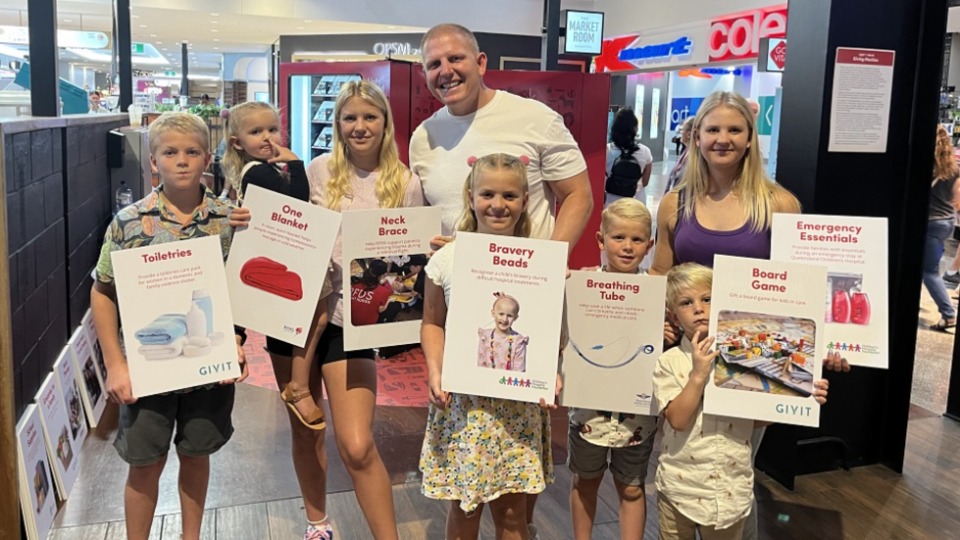 Giving machines were in 31 locations worldwide this past Christmas season including 23 in the USA, two in Mexico, two in the Philippines, two in Guatemala, one in Canada, and the one in Australia.
The giving machine initiative was first launched in 2017 and is sponsored by The Church of Jesus Christ of Latter-day Saints as part of its annual #LightTheWorld campaign, with 100% of every purchase going to the donor's selected charity.
As followers of Jesus Christ, members of The Church of Jesus Christ of Latter-day Saints strive to live the two great commandments—to love God and to love their neighbour.
Russell M. Nelson, president of The Church of Jesus Christ of Latter-day Saints has stated: "They who are willing to be called the Lord's people `are willing to bear one another's burdens, … to mourn with those that mourn, … and [to]comfort those that stand in need of comfort.'"
Church members seek out those in need and render aid to all of God's children without regard to religious affiliation, race, or nationality. The Church, its members and friends have combined their donations with volunteer efforts to relieve suffering and build self-reliance around the world.