For Titahi Bay women, Felisa Fernandez and Erinora Parata, regular Sunday visits from a group of teenage boys from their local Mormon congregation is a highlight of their week.
Each Sunday the young men bring smiles, hugs, hymns and the chance for the women—who can't make it out to worship services—to participate in the sacrament (similar to communion in some other Christian churches).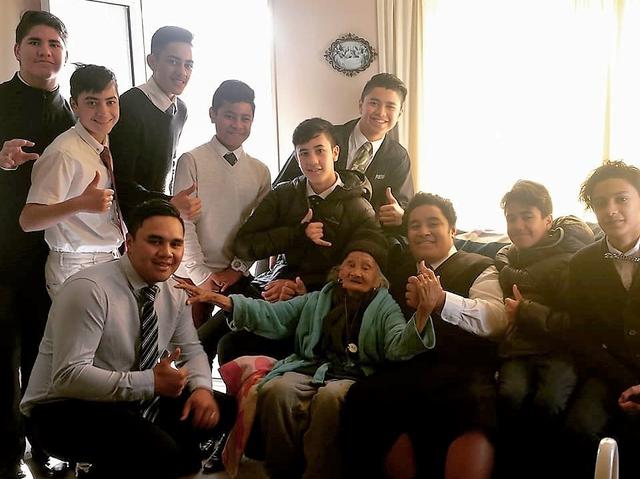 "Sister Fernandez always looks forward to our visits," according to one of the boys. "Her face lights up when she sees us at the door then off she goes to her cupboard and comes back with a box of chocolates for us."
Mrs. Fernandez says she is "grateful for visitors, especially my sons [the young men who visit her]. I love them very much."
After each visit she shuffles to the door with her walking frame and waves goodbye to all.
"It is a wonderful feeling to know we have lifted her spirits; and in turn, she has lifted ours," one young man says.
"Aunty Erinora" as the group calls Mrs. Parata, also loves the visits from the young men.
The teenagers admit they "are not the Mormon Tabernacle Choir," but when they sing to her they are "loud and strong, and that is all that matters."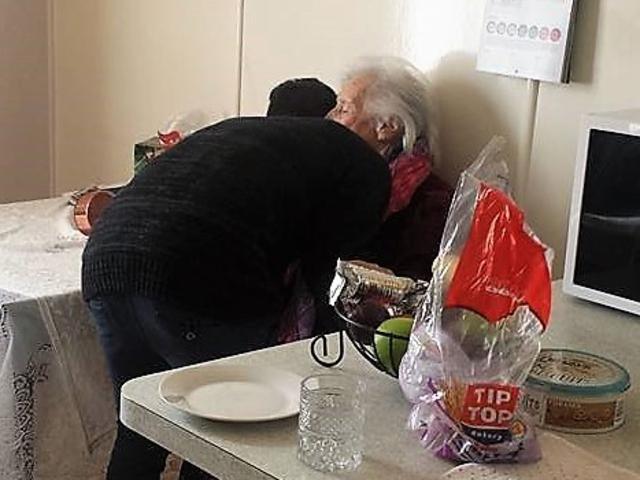 According to Jason Osman, who volunteers as a youth leader, "It is important that we practice the principles that we learn at church and show our love to others by the service we give."
Watch a video featuring Latter-day Saint president, Thomas S. Monson, talking about serving others: