14-year-old Lanieta is from the remote island of Koro in Fiji.
In February, 2016, Koro was devastated by Cyclone Winston. Because the roof of her home was torn off by the storm, she and her family hid under the school until the winds subsided.
Shortly after the storm, she started to experience severe pain in her leg. To receive medical attention, Lanieta came to Suva (an eight-hour boat ride) where she was diagnosed with bone cancer. Her leg was amputated above the knee.
To receive medical care, Lanieta would have to remain in Suva. She has a grandmother there and now lives with her while she continues treatment and rehab.
Elder Dean Clark (a retired podiatrist serving a full-time mission with The Church of Jesus Christ of Latter-day Saints along with his wife Sister Joyce Clark) heard Lanieta's story from a physical therapist.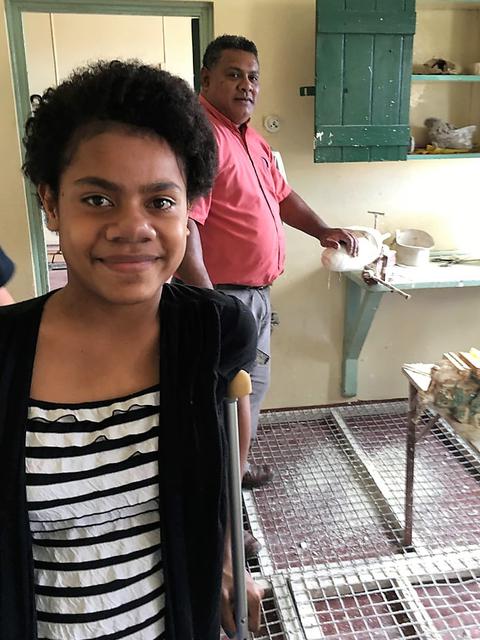 Elder Clark has worked with many post-amputation adult patients in healing their wounds so they can be fitted with a prosthetic, but because of her young age and the above-the-knee amputation, the device she needed was unique and not available in Fiji. It would have to be special ordered.
Because daily visits were required for training on her prosthetic, and for other assistance, a friendship developed between Lanieta and the Clarks.
The fact that she lived just one street away from the couple made that even easier. 
"We had walked by her house many times not knowing she was there. What a blessing to learn of her circumstances and be in Fiji at the time she needed us. We could help her walk freely again."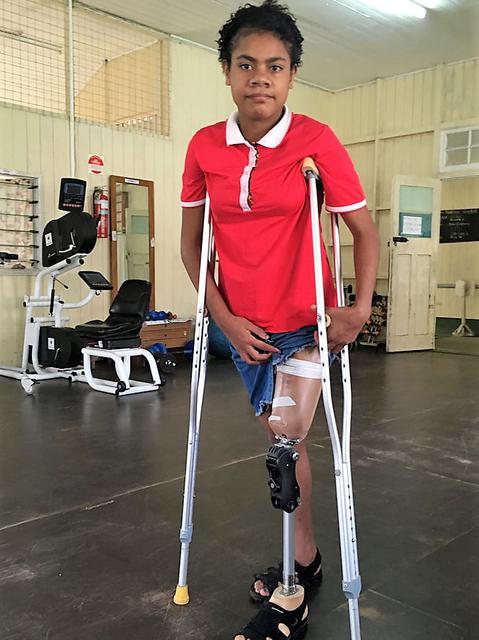 Through assistance from The Church of Jesus Christ of Latter-day Saints and members in Fiji, Lanieta is receiving financial support from the government.
"Many times, we become so involved with ourselves, that we fail to see the needs of others and pass them by," said Sister Clark. 
Lanieta is doing well in her recovery and the Clarks say, "It has been exciting to watch her progress."
Watch a short video featuring Dallin H. Oaks speaking of service: