In honour of the 150th anniversary of the establishment of the Young Women organisation of The Church of Jesus Christ of Latter-day Saints, teenagers in French Polynesia have set a goal to each do five to ten acts of kindness for family, friends and neighbours.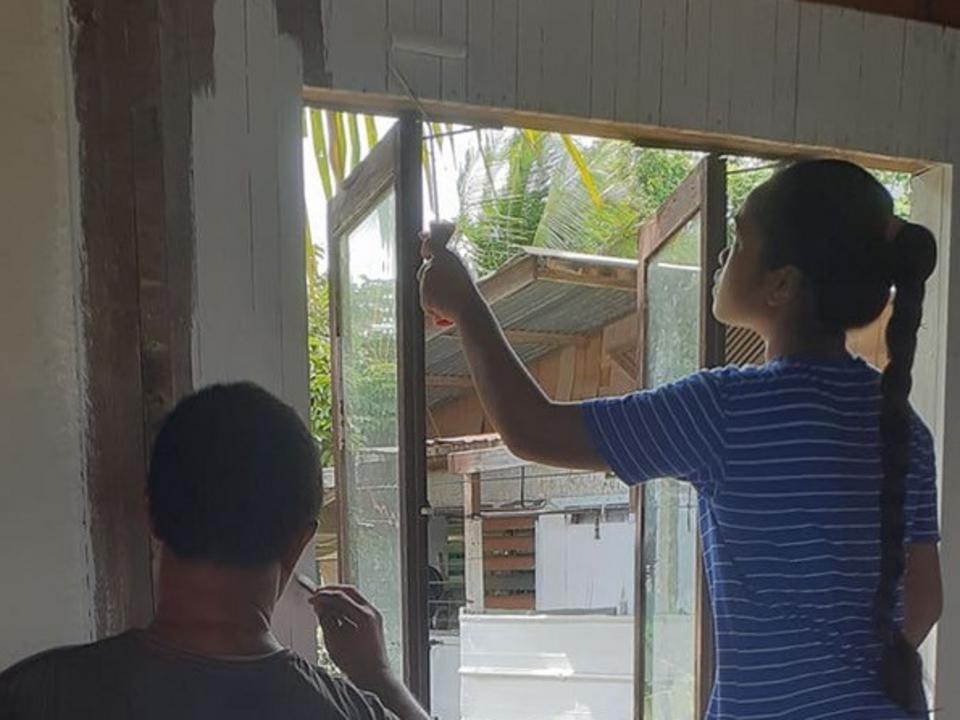 The hope is that this service to others will add up to at least 150 individual acts of kindness per congregation—one act of kindness for each year the Church's Young Women organisation has been in existence.
Young women in Tahiti have recently been learning new skills and working on goals. 
Mihiragi Temahuki learned how to bake a chocolate cake and prepared dessert for her family. During her family's home worship services during the COVID-19 lockdown period, she played hymns on the family piano. In addition, she prepared a family tree with pictures, cleaned the oven, and helped her dad renovate their home.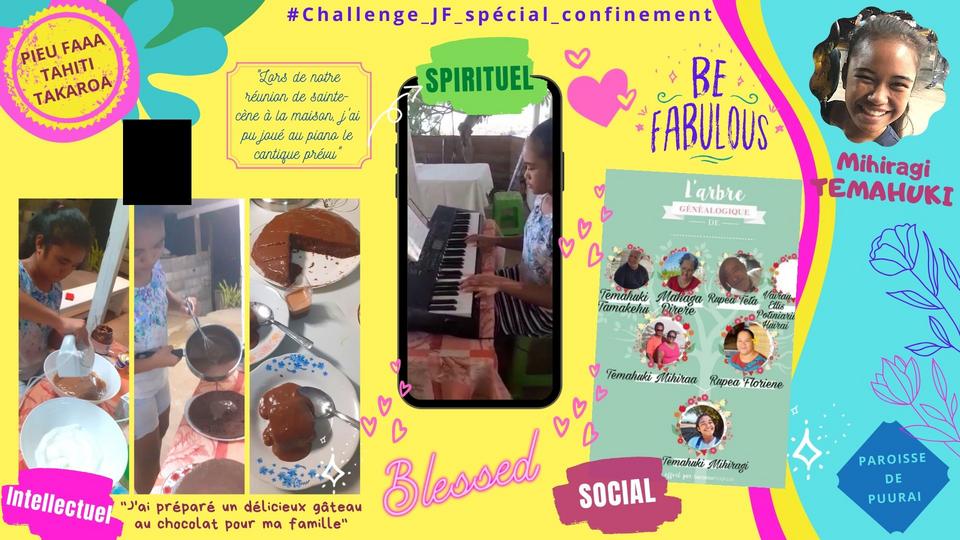 Mihinoa Chongaud organised an Easter egg hunt for her younger sister and brother.  With the help of her mother, she learned how to cook homemade stuffed bread. She also learned to play the guitar. 
She also makes time to participate in a family history indexing project at least three times a week. This involves deciphering hand-written genealogical records so information can be added to FamilySearch.org for the benefit of people around the world. 
Kiivai Ah-Sha logged on to FamilySearch.org with her grandmother. Together they did family history research and indexed genealogical information. She also played with her younger sister, making ice cream together. In addition, Kiivai compiled the best quotes from the April 2020 General Conference in her diary.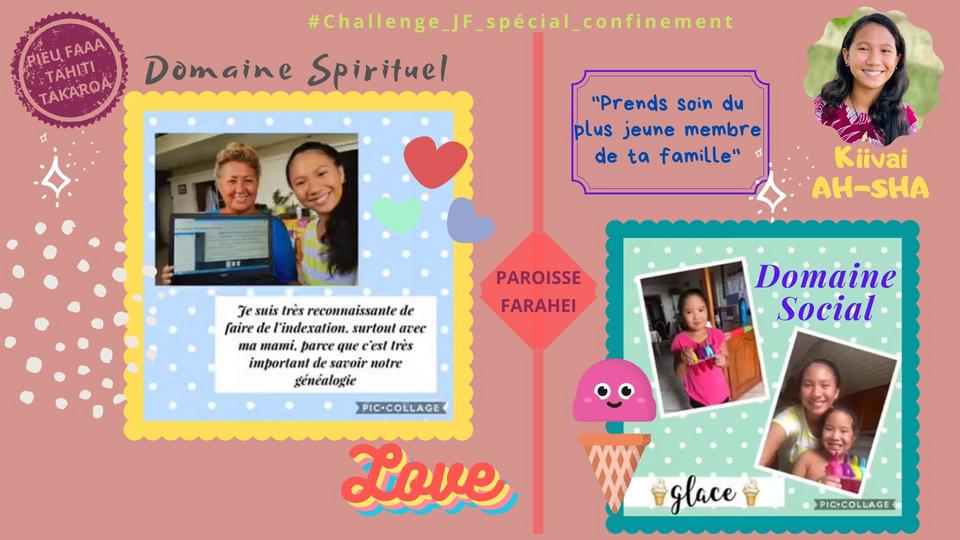 At the end of 2019, The Church of Jesus Christ of Latter-day Saints presented a new children and youth initiative for young people aged 8-18. The initiative encourages the setting of goals in four areas—spiritual, intellectual, social and physical.

Apostle Elder Gerrit W. Gong said the initiative "focuses on you discovering and becoming your best divine self through activities and service, learning and growth."

Latter-day Saint youth leaders in the Faa'a and Takaroa areas of Tahiti launched challenges during the COVID-19 lockdown to help the young women stay focused on setting and reaching goals in all four domains while spending quality time with their family.

According to Noelline Parker, a local church leader, "These young women were creative, very enthusiastic, and eager to achieve."