A group of young adults in Newcastle, Australia, gather weekly to increase faith and build a sense of belonging through scripture study classes.
Recently, Institute teachers, Jared and Kim Allen, helped the students gain a deeper understanding of the Old Testament by providing them an opportunity to visit the Newcastle Jewish Synagogue.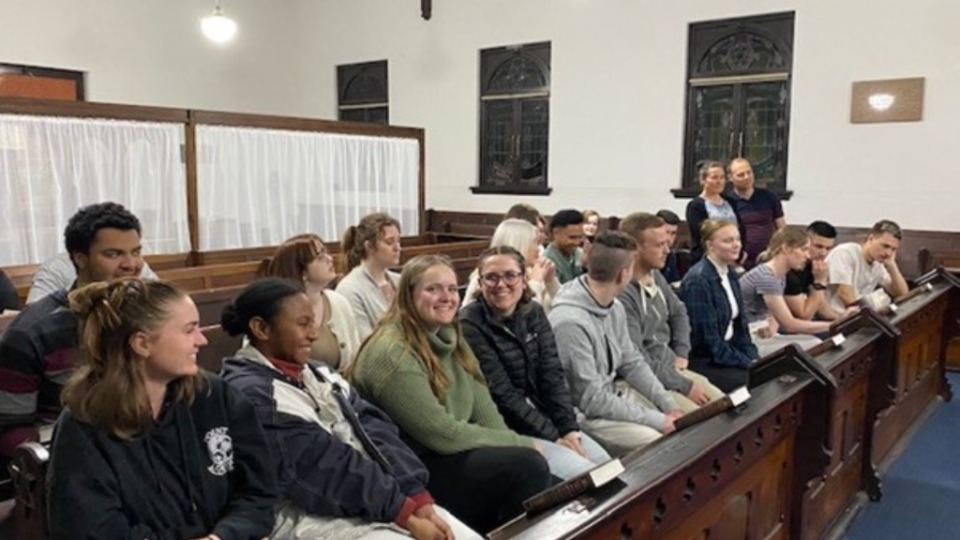 During the visit, a representative of the Jewish synagogue shared with the young adults customs, traditions, rituals and prayers originating from the Old Testament.
The representative opened and showed the group one of three scrolls which contain the Torah written in Hebrew.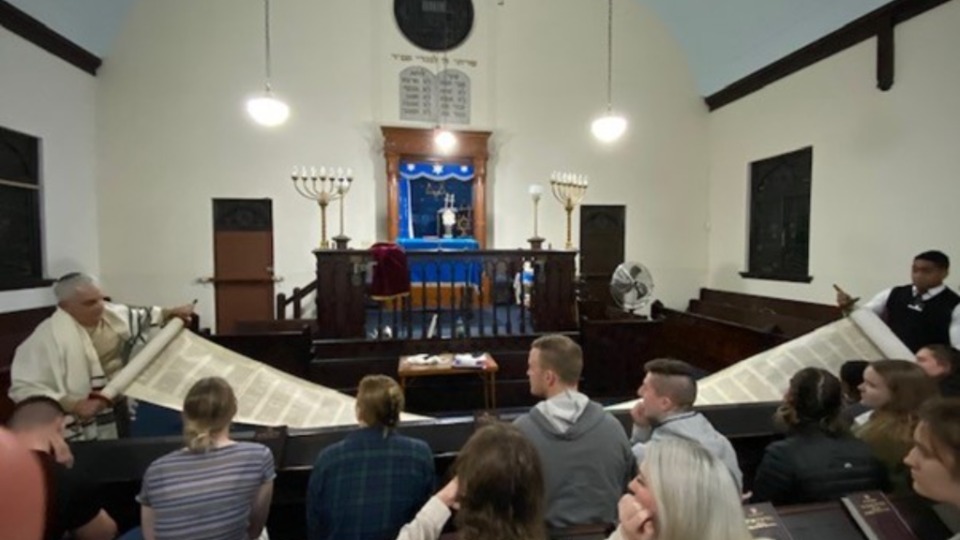 He also showed and explained some other artefacts that are mentioned in the Old Testament, including the menorah, Hebrew texts, and clothing. The young adults asked questions and showed a genuine interest in the presentation.
The Jewish representative was, likewise, inspired by the young adults' commitment to religious study, and, in particular, to learning and living the gospel of Jesus Christ.
To express gratitude to the host, the young adults sang the hymn "Israel, Israel, God is Calling" at the end of the presentation. Mr Ben Terry, co-ordinator of Seminaries and Institutes of Religion who attended the visit, commented, "Not only did this experience give the students a real world experience of the Old Testament, but also gave them an opportunity to practice empathy and understanding toward another religion. The experience may also have helped them understand where they fit in a diverse world of religion and culture."
Leaders from The Church of Jesus Christ of Latter-day Saints and Jewish leaders have shared rewarding friendships of mutual respect over the years.