This past Christmas Eve, Elder K. Brett Nattress, Pacific Area President of The Church of Jesus Christ of Latter-day Saints, and Sister Shawna Nattress, visited missionaries and leaders at the New Zealand Missionary Training Centre in Auckland.
During a Christmas Eve devotional and family home evening, the Nattress's joined President Lindsay Dil and Sister Tina Dil in celebrating the birth of Jesus Christ with missionaries preparing to enter their field of service.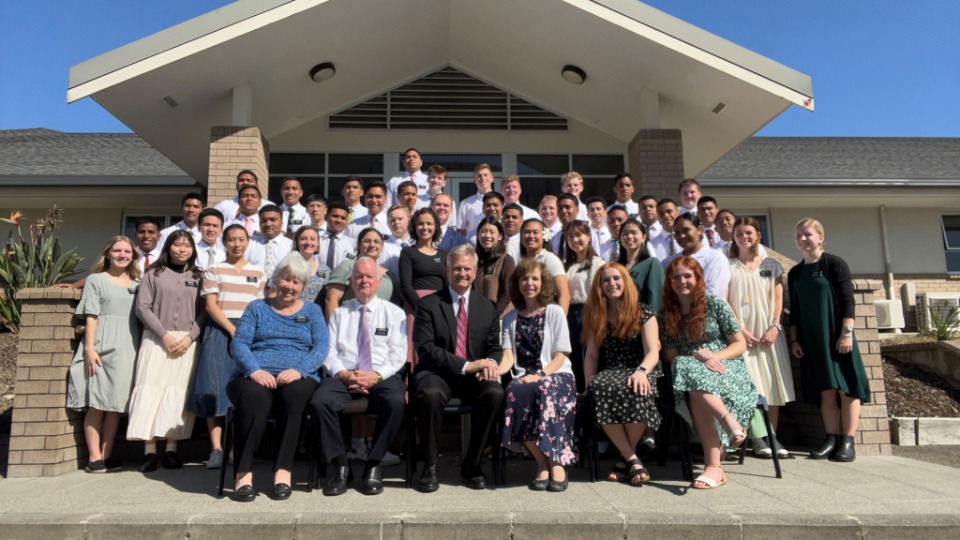 The visit included singing, teaching, and games. The focus throughout the evening was the gift of God's divine Son.  
Elder Nattress told the young missionaries, "Our gift to Him is to follow His example through forgiving, serving and showing love one to another."