On Tuesday night (2 April 2019) Ahmadiyya Muslim Jama'at leaders met with President Mark Green and other leaders of the Auckland New Zealand Redoubt Stake of The Church of Jesus Christ of Latter-day Saints in South Auckland.
President Green and other Latter-day Saints provided a tour of the Church's Redoubt stake centre.
During their visit, important topics were shared between the two faiths in terms of beliefs and core values.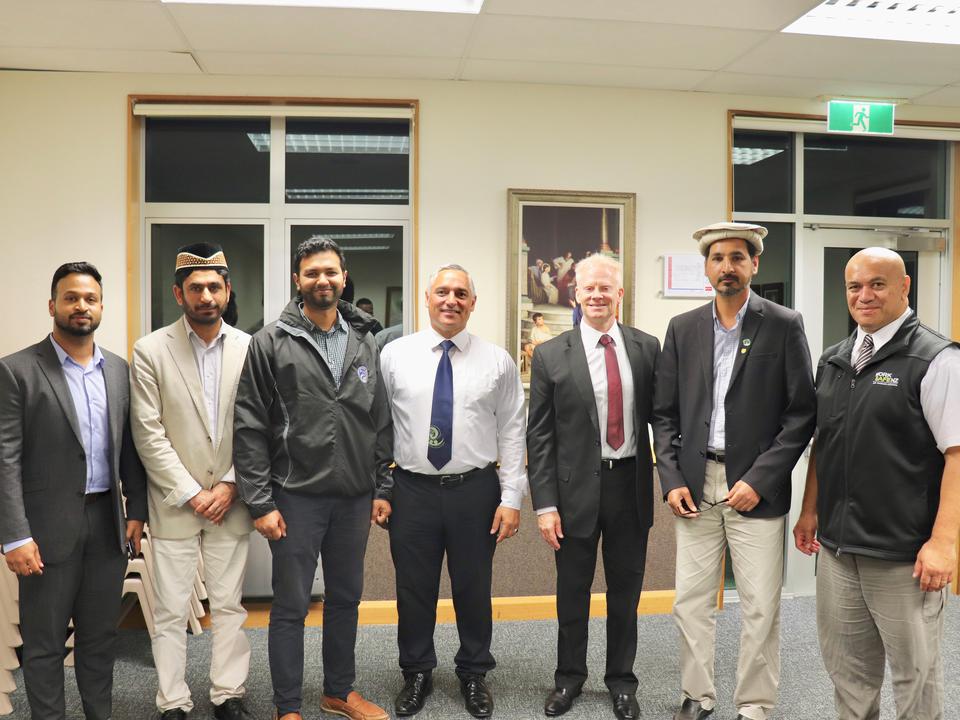 Future opportunities to bring members of both faiths together for youth, sporting and community service activities were also discussed.
Newsroom contributors: Natalie Fesolai (article); Torrell Green (photos).