Six years ago the Amanave Branch of The Church of Jesus Christ of Latter-day Saints was established in American Samoa. The first branch president was John Tuitele.
After four years of growth, the branch had sufficient membership to become a ward.
Members of the Amanave Ward were excited to recently take part in the Viiga O Siona television broadcast.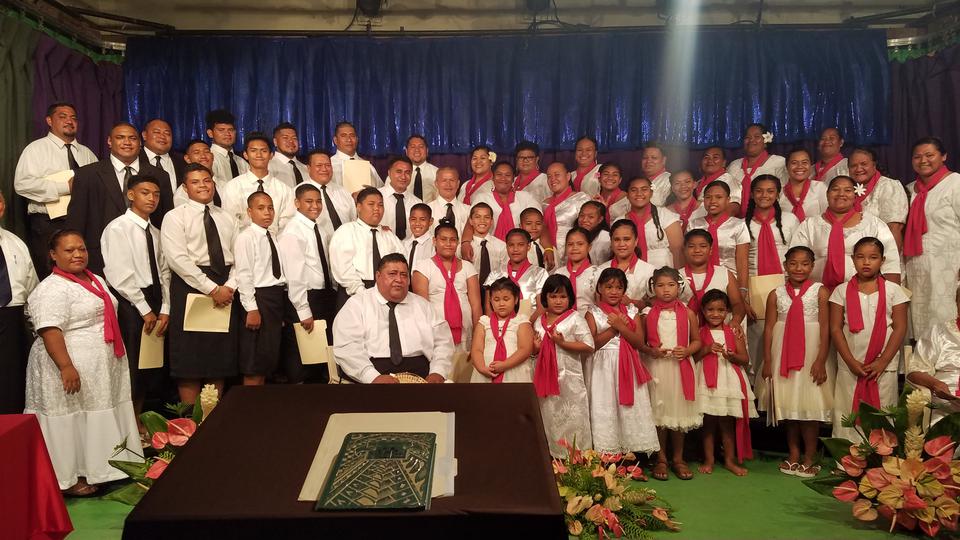 Church members, young and old, rode the bus to Pago Pago to record the program at a local television station.
Those who took part enjoyed sharing their faith in God and His Son Jesus Christ through choral music and the spoken word.
Adney Reid, president of the Church's Pago Pago Samoa West Stake, told choir members before the broadcast they were "representing Jesus Christ, our Savior."
Bishop Lele Toa delivered a powerful message about Christ-like ministering. He said that such love and support to one another transforms lives in beautiful ways.