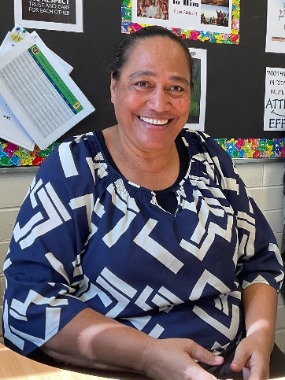 Auomala Fulumua is grateful for the opportunity to do the Lord's work in Samoa.
She says, "I can't stop thanking the Lord for His gospel and the atonement of Jesus Christ. I believe without a shadow of doubt that this is His work and I'm so blessed to be part of it. The Lord will bless me and my family as I do His work."
Sister Fulumua, called as an Area Organisation Adviser with The Church of Jesus Christ of Latter-day Saints, has a great love of teaching.
She has served young people for more than 20 years as a professional full-time teacher including six years as a Seminary teacher in The Church of Jesus Christ of Latter-day Saints' four-year religious education program. Recently, she moved into the school front office to act as a vice-principal.
Both her job change and her new Church assignment bring wonderful new opportunities and challenges to her, she says.
"There is so much for me to learn especially with this new calling. The Lord will enable me and I will grow and learn so much. It will push me to be a better person knowing that I will be at the lead. I must live the things that I teach!"
Sister Fulumua has been well prepared to serve in both her new capacities. "I am very grateful that the Lord is mindful of me and that He has given me a passion for teaching and a love for the young people. I have loved getting the opportunity to teach and help the youth," she said.
She is especially appreciative for the experience she gained by teaching Seminary. "The last six years teaching Seminary has built up my knowledge of the gospel. It has strengthened my faith and increased my testimony and my love for the Saviour and His work. I know the Lord used this to prepare me and to increase my knowledge of the gospel."
As an Area Organisation Advisor, Sister Fulumua will use those skills and her faith in Jesus Christ to support and train the women of Samoa and American Samoa who serve as leaders of the Relief Society, Young Women and Primary organizations of The Church of Jesus Christ of Latter-day Saints.
There are 25 stakes, or regional congregational groups, in the Samoan islands that Sister Fulumua will serve.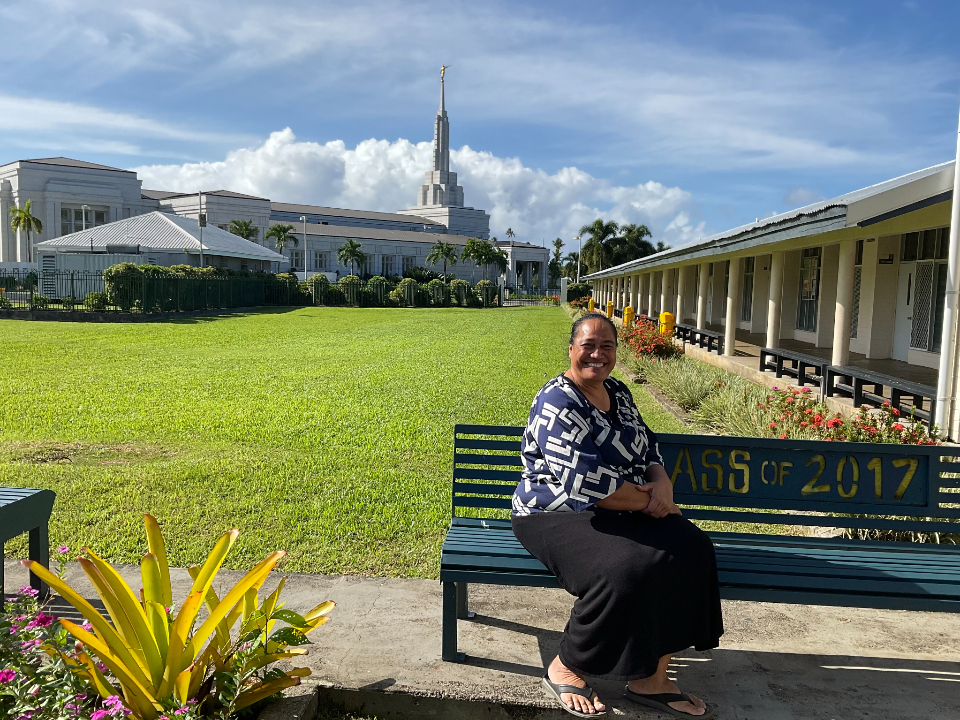 Sister Fulumua also sits on councils with the Pacific Area Presidency, counseling on the needs of women and families in Samoa and American Samoa. In this capacity, Sister Fulumua becomes a wonderful connection between the women of the Church and Area leaders. She will serve under the direction of the Area Presidency for three to five years. Already, Sister Fulumua has learned a great deal as she has begun to work closely with the Area Presidency and understands better the vision that they have for the Pacific region.
She noted, "As I listen to the Area Presidency and sit in meetings with them I can feel of their love for the people, and their love for the Saviour. I feel their love for the work that they do and the people they serve. It helps me to increase in love for the Lord, for His work, and especially for His people that I serve. It is beautiful and I am grateful."
She likes to remind her three children that if they cannot do great things, they can do little things in a great way. Sister Fulumua feels gratitude for the way that the Lord has guided her life and strengthened her to do the little things required of her along the way.
"I am very grateful that the Lord is mindful of me, as He is of all His children."