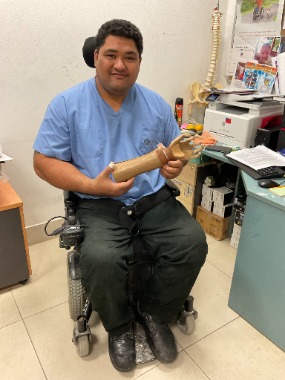 Receiving a wheelchair or a prosthetic limb can open the door to life-changing possibilities for recipients. It is especially encouraging and hopeful to those who receive such a gift from a special man named Posenai Patu, who is the principal of the Prosthetics and Orthotics Department at the The Tupua Tamases Meaole (TTM) Hospital in Apia, Samoa.    
Patu does his important work as the department director, as a husband and father, and as a member of The Church of Jesus Christ of Latter-day Saints sitting in his own wheelchair.   
It is inspiring to see  Patu move easily about the hospital, making the prosthetics, and taking care of others.   
"I understand people with disabilities. When people I serve see me doing my work, it gives them hope," Patu acknowledged.    
Patu lost the use of his legs in 2009 when he fell from a coconut tree at the age of 21 years. He had studied and completed the training to become a sea wayfarer, but the fall shattered his dream.   
Another change came into his life when he met a girl while at the hospital in 2010 who taught him about the restored gospel of Jesus Christ.   
Patu said, "When I joined The Church of Jesus Christ of Latter-day Saints, I sorted out my life. My bishop (congregation leader) helped my understanding of the gospel of Jesus Christ to grow. I started giving tithing donations and I learned that whatever you give to God, He will give you more in return."  
Patu chose to study disabilities at the Australia Pacific Training Coalition in Apia. One day in 2013, his tutor wrote on the chalk board that a three-year program was available in Cambodia to learn to make prosthetics and orthotics. Patu wondered if someone in a wheelchair could do it. His tutor encouraged him to apply.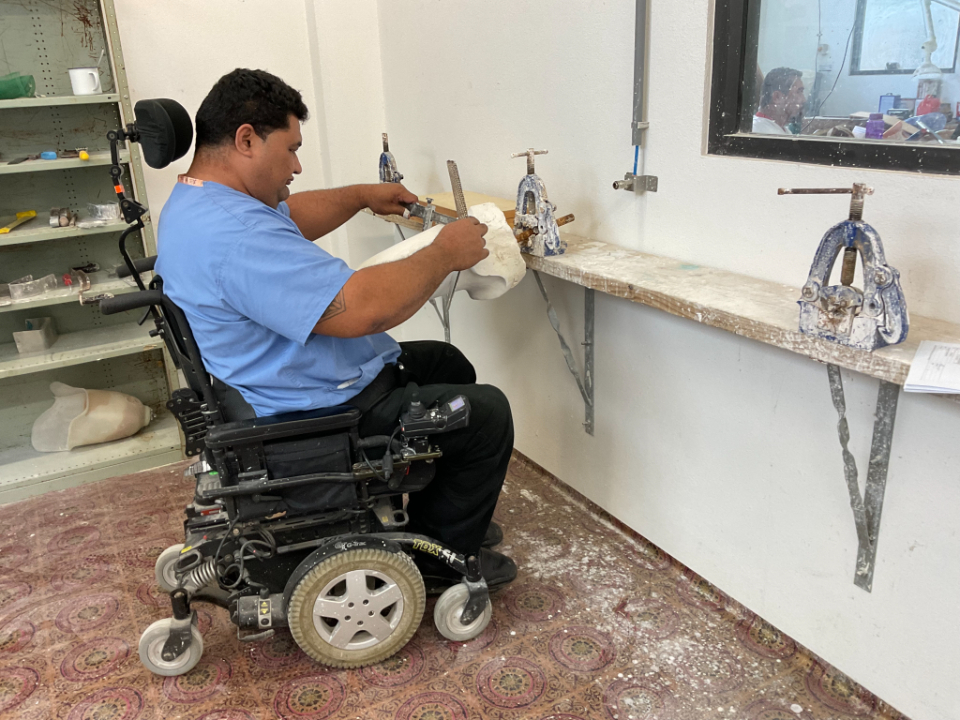 This was the first time someone in a wheelchair applied for the program. The director of the school borrowed a wheelchair and navigated her way around the school to see if it would work.  She found it was possible and Patu was chosen.  
With the help of a scholarship and a new wheelchair he set off on a great new adventure in Cambodia. He graduated as the first student in the program using a wheelchair.  
 Patu returned to Samoa with a new vocation and married a wonderful young woman, Lagimalofie Patea, who had just completed serving a mission for the Church. When he was called to be a counselor to the bishop of his congregation, again he wondered, "Can someone in a wheelchair do this work?" He was told, "The Lord has called you and if the Lord has called you, that means you can do it."   
"The Lord truly has helped me to do it," he explained. "And being a leader in my congregation and learning to stand in the front of everyone has given me the confidence to be the leader of the department at this hospital. I look after all these services. I am the principal of the Prosthetics and Orthotics Department at the main hospital which is the only place in the whole country that Samoans can get fitted for prosthetics."  
The Church of Jesus Christ of Latter-day Saints sends wheelchairs and the materials from which each prosthetic is made.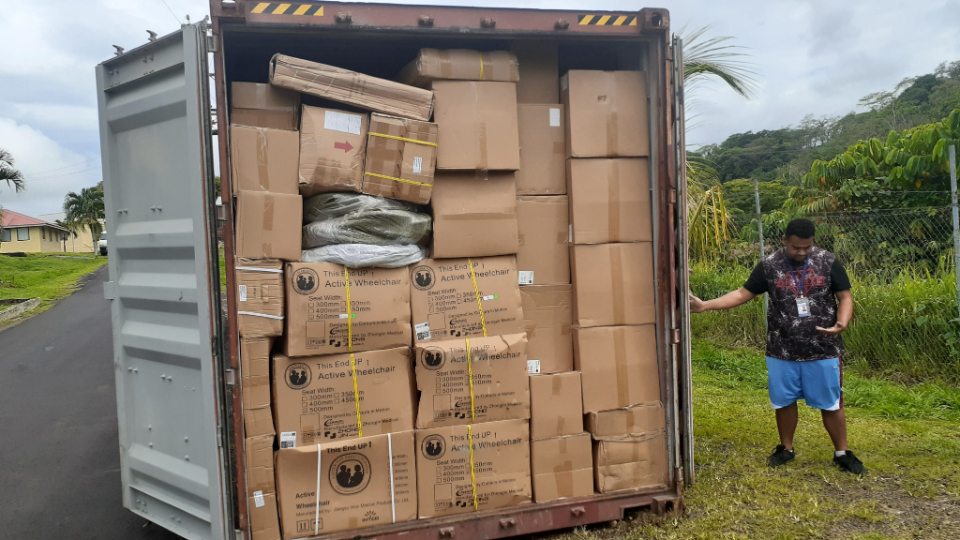 Patu said, "We have many people here in Samoa who need wheelchairs and they just sit home and consider themselves useless because a wheelchair is too expensive. But getting a chair from the Church really helps them to get around and they can do things on their own. The Church also provides spare parts so we can do repair work for their chairs here."  
He added, "Prosthetics help people get back to work, to drive again, to play sports and to be self-reliant. It gives them hope and a way back." 
His department fits about 500 people a year with walking aids and wheelchairs.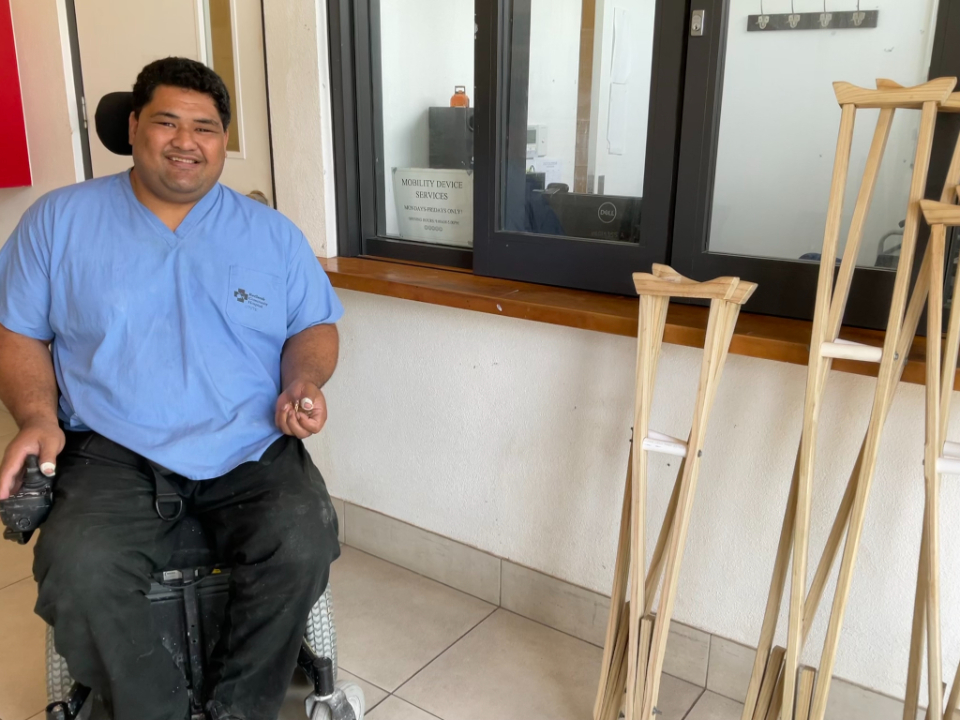 "I believe that I was placed here for a purpose and that I was saved for a purpose. I fell and I got saved by that accident so that I could turn around my life and do this work and help all these people. I always feel like that and that I am not yet finished," he said.  
Patu plans to go to New Zealand for an operation to help his back pain and then he will continue studies in Australia to grow and further prepare to serve others.