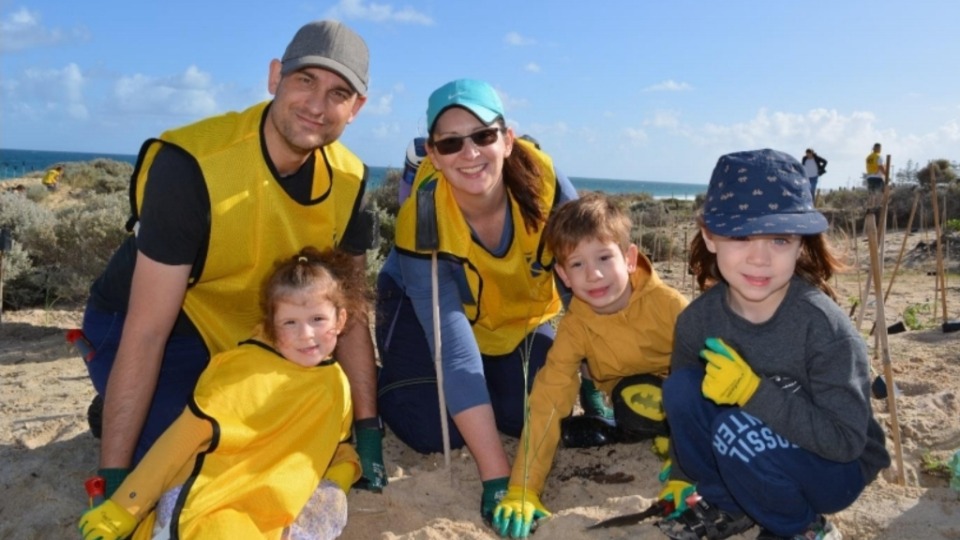 More than 80 members of The Church of Jesus Christ of Latter-day Saints from Western Australia's Dianella and North Coast areas planted approximately 3,500 seedlings on the coastal dunes of Brighton Beach in Perth on Saturday 13 May 2023.
Paul Lekias, who worked alongside his daughter and two young grandchildren said, "The Church has previously  assisted with similar conservation projects with the local councils here in Perth. It is an honour to be invited again by the City of Stirling."
This "Helping Hands" community service project in collaboration with the City of Stirling covered 6.5 kilometres of coastal dunes and beaches. All seedlings planted were local native species of the Perth coastal zone.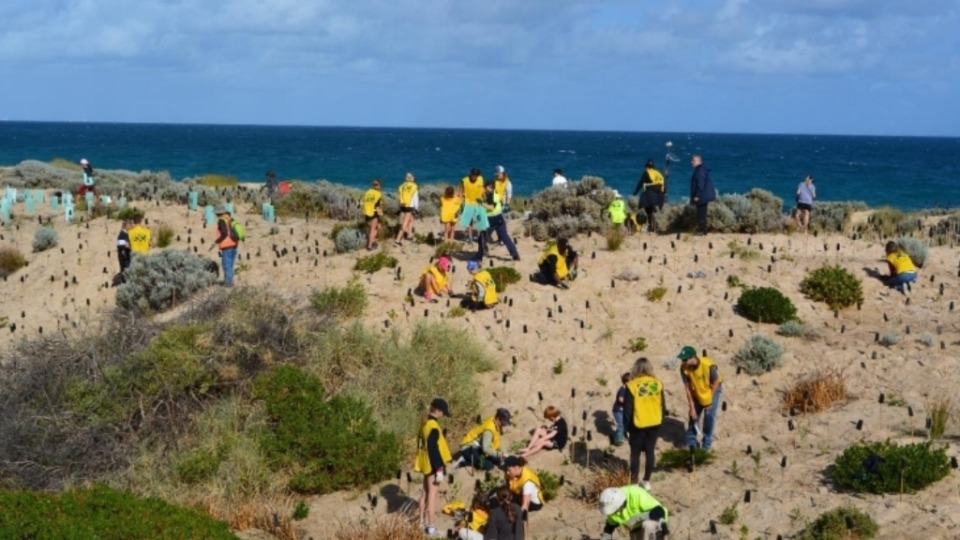 Aaron Skewes, who participated with his wife and five small children noted, "It was wonderful to see so many young children being enthusiastically involved in the dune planting. Hopefully, they will remember this event and grow up to appreciate its importance to improving the environment."
Stirling is one of the largest local government authorities in the Perth metropolitan region. Officers and staff set out the coastal dune seedlings and instructed volunteers on effective planting techniques and safety measures.
Murray Woods, the City's Coordinator of Conservation and Wildlife, said, "This is just a phenomenal response in seeing so many members of your church assist with conservation of our coastal dunes."
He added, "It is vital that these dunes are revegetated to not only provide stability against wind erosion but also to serve as habitat for wildlife and as refuge in their migration along the coastal corridor."
The event concluded with all participants enjoying a leisurely lunch barbeque and sausage sizzle at a nearby parkland off Brighton Beach foreshore.
"Helping Hands" is a Church-directed program providing community service and disaster relief to those in need.