Members of the performing group, BYU Living Legends, look forward with great excitement to the upcoming South Pacific tour to their ancestral homelands.
Arriving in Auckland on the 27th of April, the group will sing and dance their way through the North Island of New Zealand, Tonga, and Samoa, returning to the United States on the 17th of May.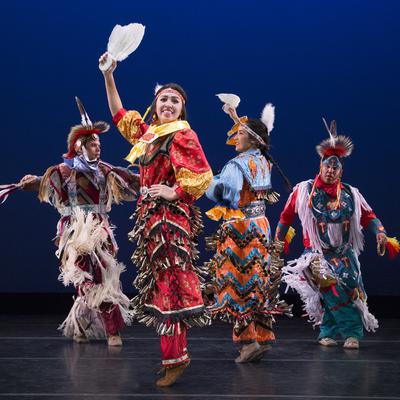 The Living Legends group comprises 39 students currently studying at Brigham Young University (BYU), a university owned by The Church of Jesus Christ of Latter-day Saints (Mormon), in Utah, United States.
Originally formed in 1971 as the Lamanite Generation, Living Legends has traveled the world since then and is under the artistic direction of Janielle Christensen.
Their 2016 show entitled "Seasons" celebrates the native cultural heritage of North and South America and the South Pacific.
The students undergo a rigorous audition process and are chosen also for their heritage from the various lands represented in their songs and dances.
Adding to the beauty and energy of their talented performances are the lavish costumes and intricate choreography, authentic representations of the featured cultures.
Four of the performers with ancestral ties to the South Pacific were interviewed about their upcoming tour:
Joel Laie Fonoimoana, of Samoan and Hawaiian heritage, is in his fourth year at BYU studying manufacturing engineering. 
"I auditioned for Living Legends because I wanted to represent my family and honour my ancestors, especially my Polynesian ancestors. Living Legends has helped me connect to my culture by teaching me to understand the symbolism and the meaning of my roots.
"It's helped me to become a better person, understanding where I come from, who I am, and who I could potentially become.
"I love to cook, so I love to eat, so I'm probably most excited for the food! But probably just to go back to where my family is from in Samoa and embrace where it all started."
Jazmine Emerson, a senior preparing to graduate in English, has Samoan ancestry.
"I auditioned for Living Legends because last year I just had so much fun on tour in Alaska. My testimony grew so much meeting all the people there, and I just hope to do the same thing in the islands.
"I get to dance Samoan every single show and it helps me connect with my culture. Being in the group has made me ask my grandparents a lot about my culture. I think I've learned a lot through them because of this group. I'm super excited to meet all the family that I have in all three places that I've never met before."
Hannah Meha's father is Maori and her mother Hawaiian so she has strong ties to both cultures. A senior studying psychology, she will graduate just prior to the tour.
"I auditioned for Living Legends because my brother was in the group and I saw how much fun he was having getting to dance these different cultures.
"Living Legends has given me an opportunity to keep up with my culture. Utah is far away from Hawaii and New Zealand, but by being in Living Legends I have had a chance to practice it, show it, and share it with everyone around the world.
"There are so many things that I am excited about for this tour, but I think the main reason that I am excited is to take the show to my family. I haven't seen them in a while, and I know that the message of the show can help them. It has helped me in my life, so I can't wait to share it with them."
Meleloukalesia, "Sia," Victoria Fifita, a pre-communications sophomore at BYU, is of Tongan and Samoan descent. "Just knowing that we [Living Legends] were going back to my ancestry, I felt that I needed to join. 
"Living Legends has helped me appreciate my culture more. Growing up, I did Tahitian and Samoan [dances] and I always thought those were the fun cultures. Then being in this group I've learned the reasons behind the Tongan dances' grace. I just learned to appreciate the beauty, even though it's not a popular dance, it's something that has strong reasons behind why it is the way it is." 
"I'm most excited to go to the island for the food! HA! I'm just kidding… 
"I just love the missionary work in this group, and I feel that it's a great mission prep for me actually going on my mission in May. I'll be serving in Washington D.C. South Spanish-speaking mission.
"I'm excited for the group to experience my culture and what I love."
Open to the public, Living Legends concerts are in Auckland at Trinity Cathedral (Cnr St. Stephens Avenue and Parnell Road) on Thursday, 28 April and at Vodafone's Centre BNZ Theatre (770 Great South Road). Other concerts will be in Hamilton, Palmerston North, Wellington, Tonga and Samoa. 
Tickets can be purchased online at iTICKET or TicketDirect, $15 per seat. Purchase in advance so as not to be disappointed at the door.