Known for working with some of New Zealand's most dangerous criminals, Fijian-born Pacimaca Osment, aged 68, demands and gets respect as a principal corrections officer at Auckland's remand facility, Mt Eden.
When asked about the inmates, "Mama Pam," as she is known, says she sees them as individuals of worth.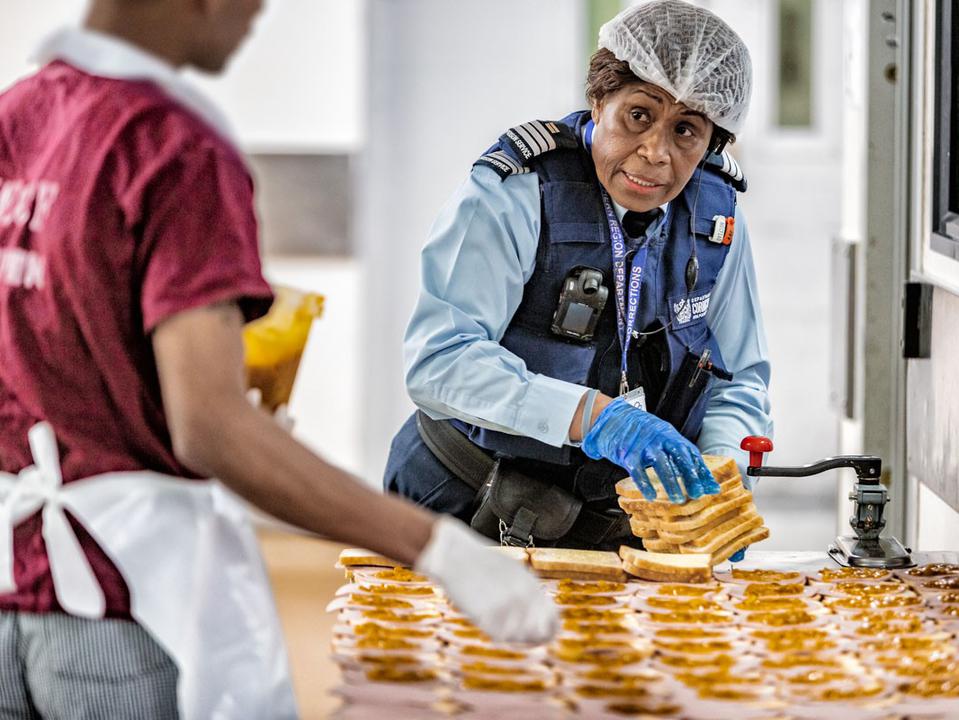 "I tell the prisoners I love them, because some of them don't know the meaning of love," she says.
"It's a tiny word, but it's a word that embraces everybody. It raises people up from the ground."
Dennis Goodin, Mt Eden prison director, says Osment is a trailblazer for women in Corrections.
He adds, "Her passion for her job, as well as her compassion for the people she supports, has never wavered."
Osment is a member of The Church of Jesus of Latter-day Saints.
To read more about Pacimaca Osment, see the full North & South story by Joanna Wane, with photographs by Adrian Malloch, on www.noted.co.nz.