Douglas D. Holmes and Tad R. Callister, leaders in The Church of Jesus Christ of Latter-day Saints, addressed the Church's young men leaders in Savaii, Samoa on 10 November 2017.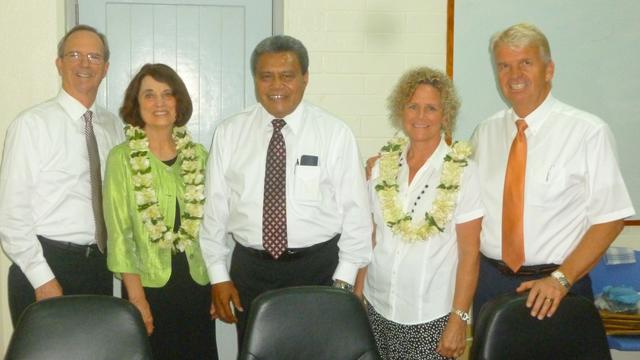 Brother Holmes, First Counselor in the Church's general Young Men presidency, explained that the purpose of the Church's Young Men program is to assist parents in preparing their young men for their future lives, including serving in the Church and as fathers in families.
He suggested three things that Church leaders can do to assist in preparing the young men in their charge. He said leaders need to be with their young men, telling them that: "As leaders of young men, we are not program managers but are to love them."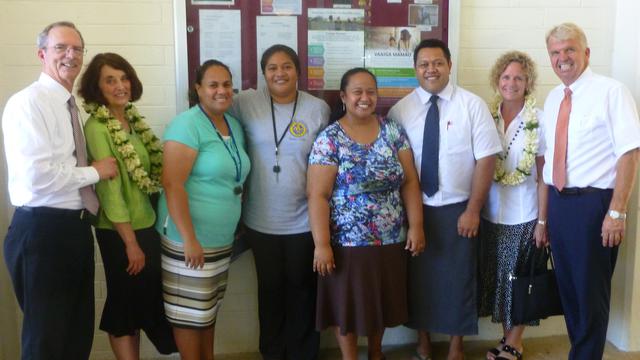 Second, Brother Holmes suggested that leaders need to help connect the young men with heaven, encouraging them to search the scriptures, pray regularly, and trust in the Lord.
Finally, he said that the young men should be given opportunities to lead.
In his remarks, Brother Callister, general Sunday School president for the Church, quoted former Latter-day Saint president, Gordon B. Hinckley: "Effective teaching is the very essence of leadership in the Church."
Brother Callister counseled that young men leaders should not wait for others to teach their young men how to teach. They should be teaching those skills now.