Marie France Michel, president of the Saint Vincent de Paul Association, was recently honoured for her service to the people of New Caledonia at an event hosted by The Church of Jesus Christ of Latter-day Saints.
The event, held in Noumea, recognized Ms. Michel and her association for their work in helping those in need in the French Territory.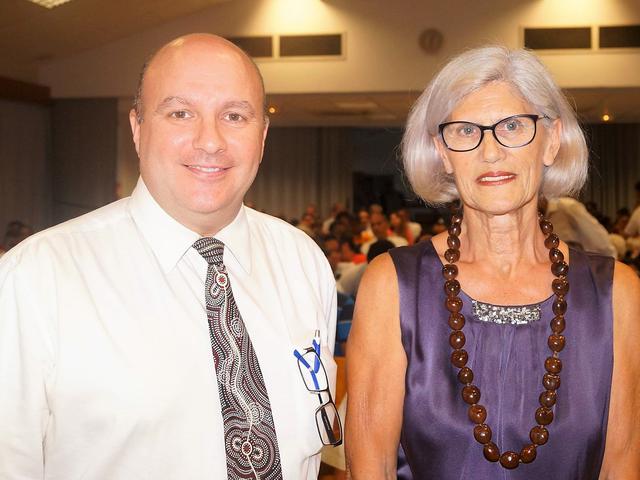 President Georgie E. Guidi, leader of the the Latter-day Saint congregations in New Caledonia, announced that members of The Church of Jesus Christ of Latter-day Saints in Noumea will assist Saint Vincent de Paul's charitable efforts by donating food and hygiene products to be collected in a follow-up activity on December 1.
"Tonight you have enlightened my world," Michel said, while expressing her appreciation for the support of the Church.
"I was very touched by all that was said. I will report what I saw and heard tonight, and I will share this with my family. Thank you for that."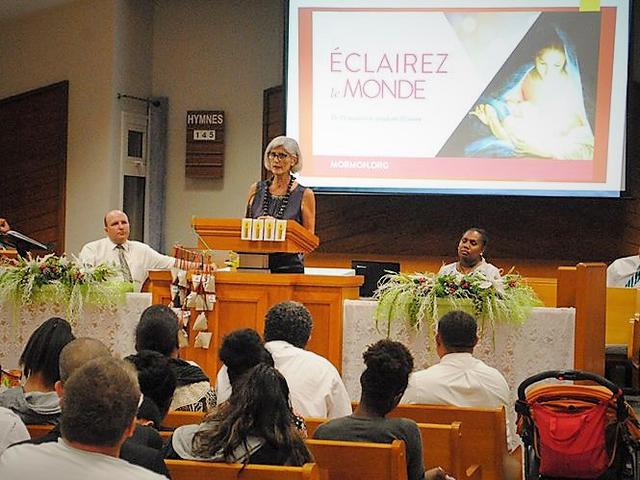 The collection activity will be held in conjunction with the Church's #LIGHTtheWORLD service initiative and will be directed by the Church's women's auxillary, the Relief Society.
The "Light the World" Christmas initiative, now in its second year, focuses on celebrating and sharing the light of Jesus Christ, the "Light of the World," by encouraging individuals, families and organizations of all beliefs to "light the world" through acts of service.
An advent calendar suggests 25 ways over 25 days to serve others.
President Guidi challenged those attending the event to display the advent calendars in their homes.
"Commit yourselves to get involved in this initiative and engage in every-day acts of service and kindness," he said.