Elder Ian S. Ardern and Sister Paula Ardern accompanied the General Primary President of The Church of Jesus Christ of Latter-day Saints, Sister Joy Jones and her husband Robert Jones to visit the home of Brother and Sister James Tari of the Erakor Branch in their home this week. 
Brother Tari is a returned missionary from the Fiji Suva Mission and served with Elder and Sister Ardern when they served as Mission President and companion. It was a joyful reunion after twelve years.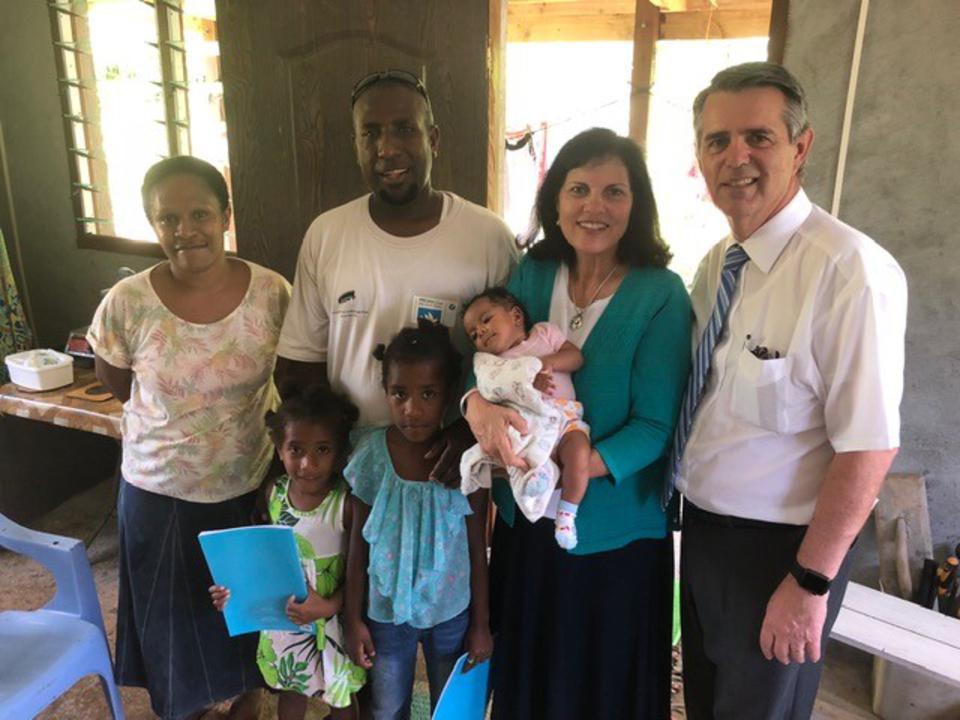 As the group walked the well groomed dirt path to the Tari home, Sister Jones remarked that she felt as if she was walking on heaven's red carpet.
Sister Jones and Sister Ardern took the threeTari children in their arms and spoke of God's love for them as His spiritual children. Choose the Right (Jusum Rite) rings were put on little fingers, faces beamed and eternal friends were made. An experience never to be forgotten.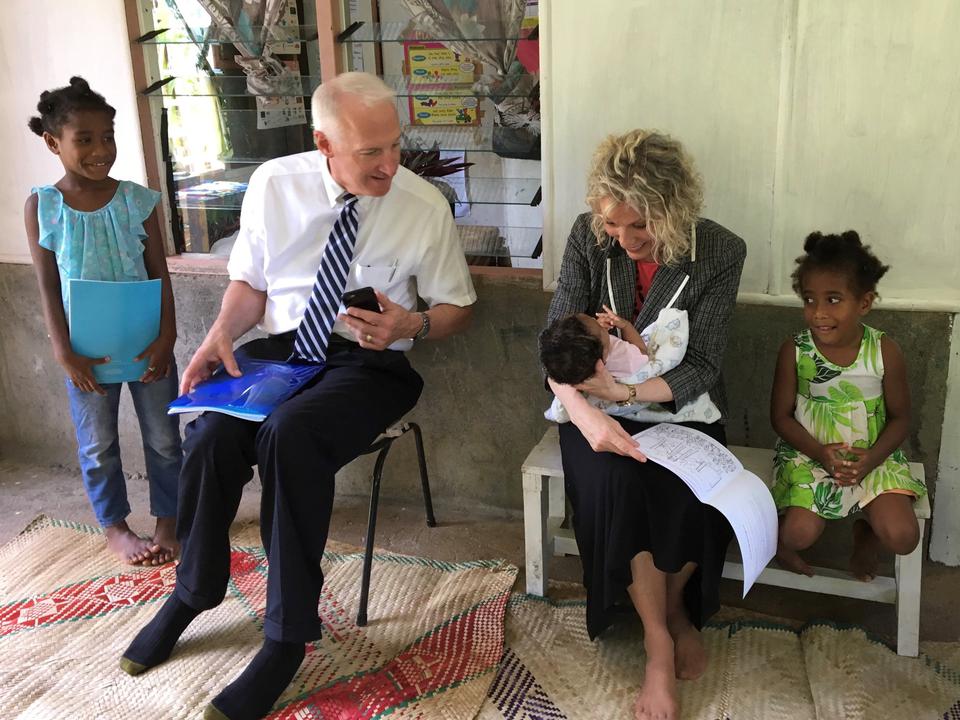 Elder Ardern remarked that he was so happy to see yet another family striving for self-reliance through a small at home bread baking business and the growing of crops to sustain the family and sell at the market.
For Brother and Sister Tari there is a roof over their head, clean clothes on their backs, healthy food on the table and love for Christ and one another in their hearts.
Their little home is a piece of heaven on earth.