As part of her visit to the South Pacific this week, Sister Bonnie H. Cordon, Young Women General President of The Church of Jesus Christ of Latter-day Saints, spent a few days in Vanuatu.
Yesterday she made a personal visit together with her husband Derek to the Nalin family who live in Port Vila.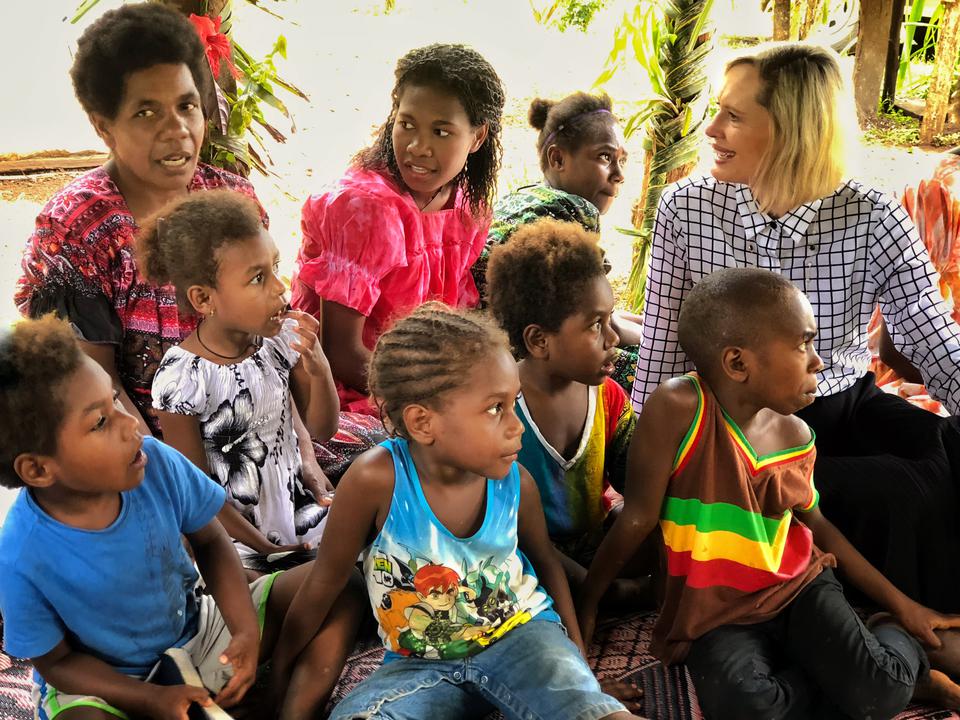 Also present were Elder Adolf Johansson, Area Seventy, and the Nalin's branch president, Charles Dasarur, of the Erakor Branch where 114 members of the Church worship together each Sunday morning
Moses and Mary Nalin are the parents of five children and they care for several extended family members too. The Nalin's eldest son is serving a two-year full-time mission for the Church in Brisbane, Australia. His sister, Lisa, is hoping to follow in her brother's footsteps by also serving a mission in the near future.
Moses is a seasonal worker who travels to New Zealand to work on farms during times of harvesting. He recently served in the Erakor Branch as the Young Men's President. Mary volunteers as a teacher of teenagers in an early morning scripture study class called Seminary.
Mary was delighted to have Sister Cordon and her husband visit her family and said, "I feel your visit will help to strengthen me so that I can strengthen my daughters and sons."
During her visit Sister Cordon shared her testimony of the Lord Jesus Christ and said, " Your family is so loved by Heavenly Father and you are thought of always."
She went on to explain that she prays for the Saints all around the world.
"I pray that you know you are loved."