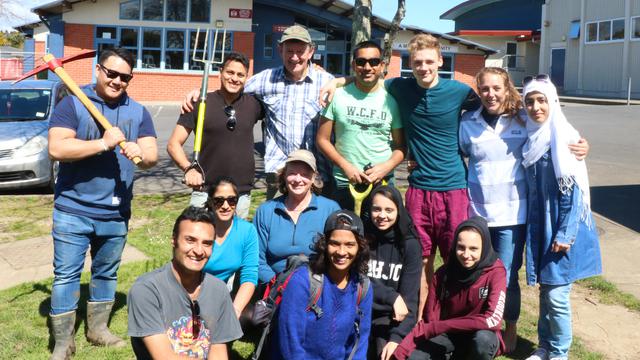 Digging deep to serve the community has brought groups of different faiths together.
Members of The Church of Jesus Christ of Latter-day Saints joined with other youth from the Muslim and Sathya Sai community as part of an Interfaith Friendship Youth service project. The group teamed up with Project Crimson Trust, Pure Advantage and DOC Trees on Saturday to plant native trees at De La Salle College in Mangere.
The service project was organized with the help of the Jewish Community to support Trees That Count- a national initiative that aims to help people plant millions of native trees all across the country.
The project hopes to keep a live count of the number of native trees being planted as well as planting trees that benefit our environment.
David Bergan, technical advisor of Trees That Count, said De La Salle College's riparian area was "filled with weeds and badly in need of a restoration".
"It was great for the interfaith group to come together and share in the joy of a new native forest- it's fantastic," he said.
"If we can establish more permanent native forests, including in urban streams like De La Salle College, we are doing something great for the planet."
The 14-member group ripped out the old native trees and planted 230 new trees along the fence line.
Among those in attendance were sisters Alina and Diyana Hayat and friend, Laiba Batool, who are from the Muslim faith.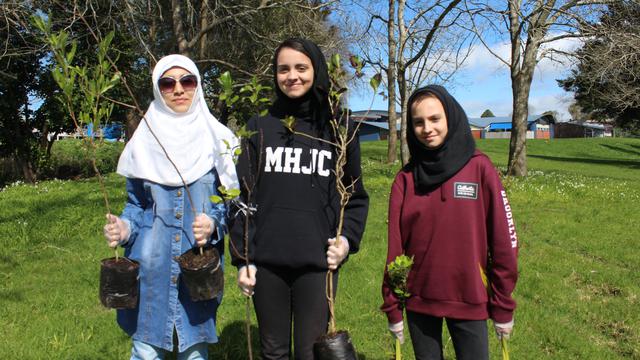 They wanted to help out because "service is important and it makes everyone feel good".
LDS member Emma Bradfield said it was a great opportunity and "all these people with different beliefs coming together, getting muddy, planting trees and having fun is the best. We are already planning the next one."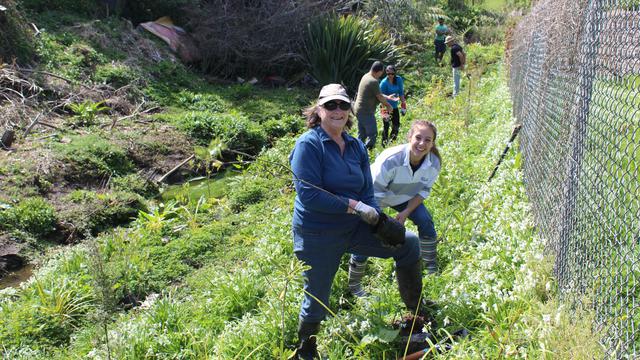 Science teacher, Kane Raukura, told those in attendance that staff at the College were "impressed locals outside the school ground were coming to do service".
"Here at De La Salle College, service is a huge component of what we do with the students. It's a big thing. We appreciate you all."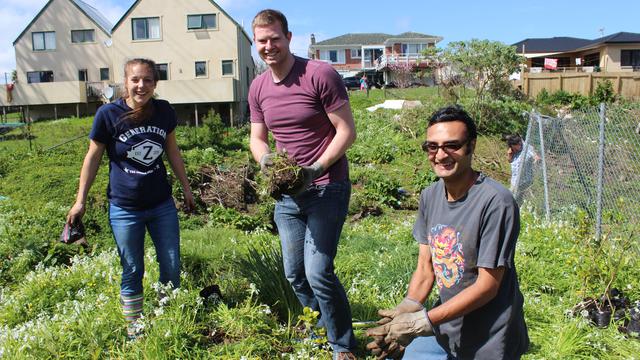 The advantages of tree planting, David said, are "water quality, climate change as well as establishing cultural resources long-term."
Trees That Count is being funded by The Tindall Foundation.
In 2017 they hope to see one tree planted for every New Zealander – 4.7 million trees.
See video from event below:
For more information on Trees That Count and how to get involved go here: