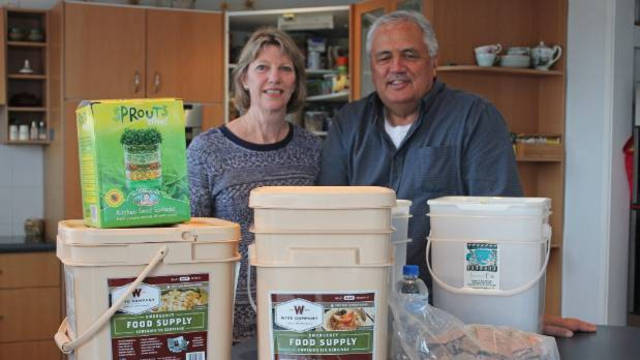 "Glen and Debbie Reid are well prepared", Fairfax reporter Zizi Sparks wrote last week. The Reid family are members of The Church of Jesus Christ of Latter-day Saints. In the event of an emergency they said they have storage enough to last about 200 meals.
On September 24th the Auckland Council tested the tsunami warning sirens, which it does twice yearly when daylight savings ends and begins.
After the tsunami test, Zizi Sparks reached out to several citizens to survey their preparedness in the event of an emergency.
Ms. Sparks noted that, "If a tsunami, earthquake or other civil emergency struck, most people would be winging it, but members of the Mormon church are ready for anything."
Glen stated that their food storage, however, was not just for emergencies but could also be used, "If a friend of a friend had a hard time and might need some help…"
For more information read the story here:
Watch a video about home storage