The following article highlighting some of the ways individuals are helping others through missionary service was written by Gippsland Stake Communication Director for The Church of Jesus Christ of Latter-day Saints, Alice Watson
In his April 2022 General Conference opening remarks, President Russell M. Nelson mentioned that there are now both proselyting and service missions for young adults of The Church of Jesus Christ of Latter-day Saints:
"Your decision to serve a mission, whether a proselyting or service mission, will bless you and many others."
Worldwide, there are more than 2,000 service missionaries who bring souls closer to Jesus Christ through their love and good acts, just as Ammon did by serving King Lamoni (The Book of Mormon, Alma 17:25, 29).
One such missionary is 23-year-old Elder Domonic McKendry from Ballarat.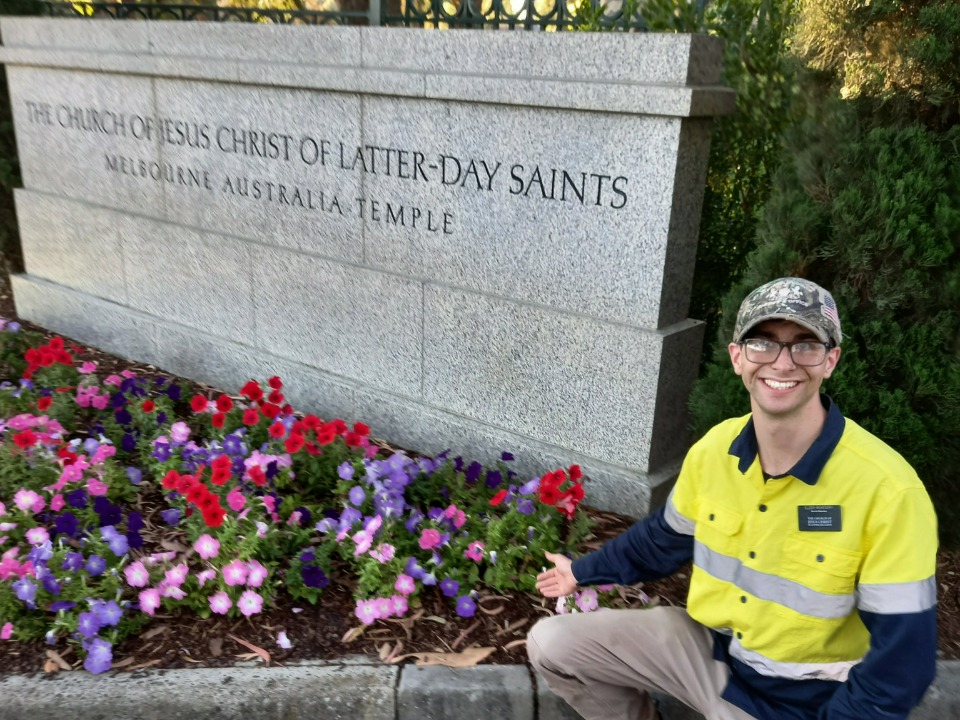 Elder McKendry's parents, Craig and Angela, have a blended family of thirteen children of whom Elder McKendry is the eleventh. At an early age, he developed talents in music and sport and formed part of the swimming squad at the Special Olympics Junior National Games.
Elder McKendry recalls that he was in Primary [class for children in The Church of Jesus Christ of Latter-day Saints] when he experienced his earliest desires to serve a mission. He was pleased to go wherever the Lord wanted him to serve, because of his priesthood duty and observation of other missionaries.
When asked about his feelings for Jesus Christ, Elder McKendry replies, "He's my best friend. In life we have challenges and He's always been there to help lift me up and make me feel like I can do my best job. I know he's got me here for important reasons. I was born blue, with the cord around my neck, but the Lord blessed me because my parents were praying for me. He's helped me my whole life; He's never let me down. I have a learning disability. Sometimes I've had to work things out myself and sometimes He's helped me straight away. He loves me and I care for Him so much as my friend and colleague."
Elder McKendry's positive, caring attitude has led him to be popular with many people and develop leadership qualities. He is currently the mission district leader and works alongside Mission Area Leaders, Gavin and Yvonne Berry.
Elder McKendry says brightly, "I've always had callings where I have to be a leader. As well as looking after myself I have to make sure I lead other missionaries into having a good mission! They need someone enthusiastic who wants to get the mission going, because it has only been open for two years. A few people in my ward [congregation] said that I'd be a good service missionary. I found out in June last year what I was doing. I was set apart as a missionary in July and started working out my assignments then; although my official start date was in August, and I'll serve until August 2023 – two years, like a teaching mission. It's 18 months for the sisters, the same length as a teaching mission. My stake president told me I'd be a pioneer for this program because it's new in Australia. At first I was a bit disappointed that I didn't get my call to a teaching mission, but then I put a smile on my face because service is what the Lord wants me to do."
Elder and Sister Berry tour the mission area helping people understand how service missionaries are lifting others through their efforts. Here are answers to some of the questions they are asked: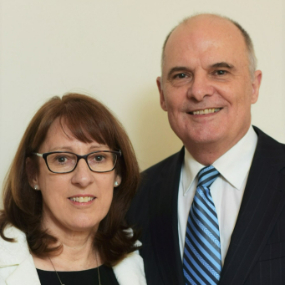 1.  What is a service mission? It is for young adults (men aged 18 – 25 and women aged 19 –29) and does not involve proselyting but service of some type. Service missionaries are fully dedicated to their mission in the same way as proselyting missionaries; they do not work or attend university during their mission.  The same rules apply as for a proselyting mission, including no dating! However, service missionaries do not have companions for their work assignments but are assigned to other service missionaries for study. For example, Elder McKendry says he has studied online via ZOOM with a few companions including Sister Toakase Otukolo who will be finishing her mission soon. They need support from family so they live at home. They do not contribute to a missionary fund; their families are responsible for finances and transportation. Elder McKendry's father transports him from Ballarat to Melbourne, to the Mission Office and Temple in Wantirna.
2. What types of service missions are there? Depending on each missionary's interests, strengths and abilities, mission assignments (and mission hours) are adjusted to the capacity of each person. Some of Elder McKendry's strengths are his enthusiasm for learning new things, and helping people. Prior to serving a mission, he worked in a Catholic hospital and has learnt to cook. He loves to make meals and bake cakes and cookies. He is also learning a lot about gardening; having tidied some of the teaching missionaries' gardens, he is now  working to maintain the temple gardens with Daniel Ranke. Elder McKendry says, "It's important that the missionary flats' gardens are neat so that they represent the Church well and don't get any complaints from the neighbours. My dad volunteered to help me as well because there weren't enough people cleaning up the missionary gardens, and he works alongside me so that I have some company while I'm working."
Such assignments can be added to. For instance, Elder McKendry also participates in temple ordinance work, volunteers in his local family history centre, does indexing, and works with charitable organisations such as food banks. Elder McKendry hopes to use his catering skills soon, in working with the homeless. Service missionaries do not proselyte while working with such organisations.
3. Why would someone go on a service mission rather than a full-time proselyting mission? Individuals desiring to serve as a missionary speak with their local Church leader about submitting an application to serve a mission. Inspired calls to serve, including both proselyting and service missions, are extended to missionaries by President Russell M. Nelson.
The First Presidency of The Church of Jesus Christ of Latter-day Saints have stated: "Preaching the gospel to gather scattered Israel will always be the primary purpose of missionary service, so the Lord, through His leaders, will call most young people to find, teach, and baptize converts. Others, unable to serve in this manner, may be called to serve the Lord as a service missionary. Additionally, missionaries who return home early from a proselyting mission for long-term health reasons may be reassigned to serve the Lord as a service missionary."
A service mission is an acceptable offering to the Lord when a proselyting mission is not possible. Therefore, referring to a proselyting mission as a "real mission," "normal mission," or "traditional mission" is inaccurate and should be avoided.
4. What is the difference between a service mission and a senior couple service mission? A stake president assigns senior couples, so their service mission is more like a calling. They are not called by the prophet. They serve 8 – 24 hours per week.
5. How many young adult service missionaries are there in the Australia Melbourne Service Mission Area? This mission has only just opened, so there are currently only two missionaries here. There are 12 in Brisbane and Sydney. The Philippines have split their service mission because there are many service missionaries there.
6. Notable success stories/outcomes? In the past, most missionaries that needed to return home early from their mission due to health reasons, found coming home early to be quite challenging. Nowadays, if possible, there is a normal transfer from a proselyting mission to a service mission. The missionary can then say, on their first Sunday back in their home ward, "I've come home for health reasons, but I'm completing my mission.  I have been reassigned to a service mission."
The Lord still needs these missionaries; they feel valued and fulfilled.
When he finishes his mission, Elder McKendry says he may go back into hospitality or horticulture, but he is keen to keep putting the Lord first and focusing on what He wants him to do. Elder McKendry's main message for people about serving a mission is: "Give it a go! Don't be scared; be open to new stuff because sometimes we don't know things until we try them. Also use the Saviour's love. Our purpose is to help others come to Christ by serving them as the Saviour did."
Mosiah 2:17: "And behold, I tell you these things that ye may learn wisdom; that ye may learn that when ye are in the service of your fellow beings ye are only in the service of your God."
For more information about missionary service within The Church of Jesus Christ of Latter-day Saints, click here.