Last week a Latter-day Saint building bore the brunt of high winds that whipped through Dunedin, New Zealand.

A section of the roof was badly damaged, and a skylight was blown away leaving a classroom exposed to the elements.

Upon inspection of the roof, the full extent of the damage was discovered. The roof structure of rafters and purlins were ripped off the ridge beam, "like the perforated cardboard lid on a washing powder box," said John Lydiate, a local member of the Church."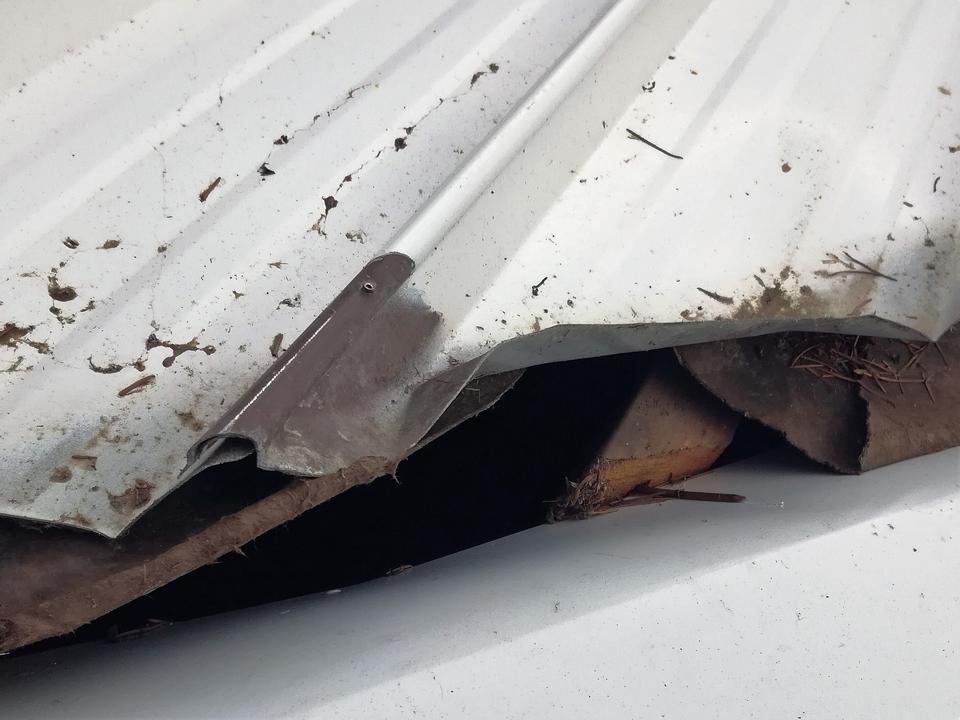 Contractors are currently assessing the scope of the damage and the work that will be required to reattach the roof, which is currently just resting in place.
Tarps have been secured over open spaces until damage is repaired.
Read more on the storm here.
Mormons believe in paying tithing, a principle taught in the Bible. Tithing contributions fund the construction and maintenance of Church facilities. These buildings provide the infrastructure for delivering both physical and spiritual relief to community members.