Hillcrest High School has honoured the late Timothy Amai with a memorial trophy in his name.
The Rugby First XV award for most promising player will now be known as the Timothy Amai Memorial Trophy.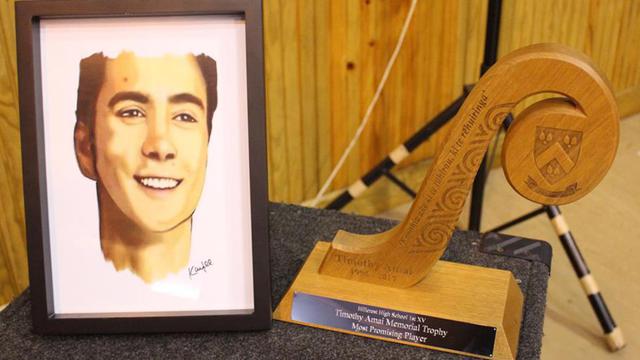 "Tim made such a big contribution to rugby and Hillcrest High as a whole that we wanted to honour his memory and keep his legacy going," rugby coach Ryan Cox said.
"He was hardworking, motivated, dedicated and put 110 percent in everything. This is a way to remember him, his legacy and what he represented."
Family and friends were devastated when Tim died in a head-on car crash earlier this year in February.
The 20-year-old had only returned to New Zealand from a two-year mission in Fiji.
Read more at pacific.lds.org.