There's laughter and glee in the future of the small Hawke's Bay community of Nuhaka, New Zealand as the children there will soon be enjoying the gift of donated playground equipment at their church meetinghouse-turned weekday primary school.
The Pacific Assist Foundation and The Church of Jesus Christ of Latter-day Saints have teamed up to acquire and prepare a shipment of donated playground equipment to the small rural school that has been without any since its building and grounds were devastated by Cyclone Gabrielle in February of this year. But there were several twists and turns that occurred before it all came together.
The school spent several months in rented facilities twenty-seven kilometres away in Wairoa following the cyclone. But it was able to come home in mid-June, when a no-cost shared-use agreement was reached with The Church to use its meeting house in Nuhaka, a rural community 99 kilometres northeast of Napier.
While it is a blessing for the school to have the use of this building each week, it was never intended for this purpose and lacks some of the features a typical school would have. Such as a playground for the students.
"I've got to find some playground equipment for these kids, that's really worrying me a lot to be honest," said Principal Raelene McFarlane, when interviewed by Pacific Newsroom in August (See "This Building Was My Last Hope", 16 August 2023). "We've got indoor games and things, but I've just got to find some playground equipment for these kids, particularly the older boys, or it could get a little crazy around here."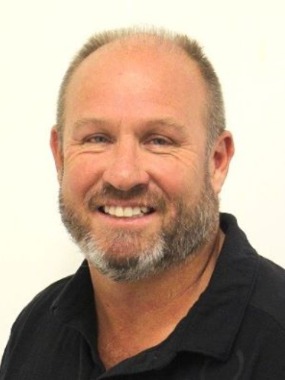 Enter Pacific Assist Foundation, of Auckland. With a mission to "inspire individuals, families, and communities to be emotionally, physically, economically, and educationally self-reliant," the foundation has become known for collecting redundant school furniture and playground equipment and sending it to schools in the Pacific Islands, and more recently here in New Zealand and Australia.
When contacted about the Nuhaka school's need, Callum Blair, one of Pacific Assist's directors, responded immediately. He knew of some stored playground equipment at an Auckland school that would be perfect for the Nuhaka kids' unique situation. 
"It was packed away into a shipping container a few years back," Blair noted. "I've tried on a couple of occasions to acquire it but was unable to for a variety of reasons."
"Maybe the third time we'll be lucky and be able to get it," he said at the time. 
Well, lucky he was, and after a little negotiation, the equipment was successfully acquired. With the help of some missionaries from The Church, it was loaded for transport on Friday, 15 September. Following some final preparations, it will be on the road to Nuhaka. 
"This project is finally underway," said Blair. "I met with the Torbay School's principal and caretaker, and they're very happy it's going to a good home."
That news was met with great joy in Nuhaka.
"We are super excited here at school, and incredibly grateful for Pacific Assist Foundation and The Church's endless support of our school and our children," said McFarlane. "All I can say is thank you, thank you, thank you!"