President Henry B. Eyring, First Counsellor in the First Presidency of The Church of Jesus Christ of Latter-day Saints, presided over the re-dedication of the Suva Fiji Temple yesterday.
The services were conducted just hours after a category 5 storm, Cyclone Winston, struck the Pacific island nation with devastating force.
In spite of damage to people's homes and city roads, many Latter-day Saints made it safely to the temple grounds to participate in yesterday's re-dedication sessions.
They travelled along debris strewn roads and some were delayed by check-points—but still they came.
President Henry B. Eyring arrived excited to join with local Latter-day Saints in anticipation of the sacred event at which he offered the dedicatory prayer.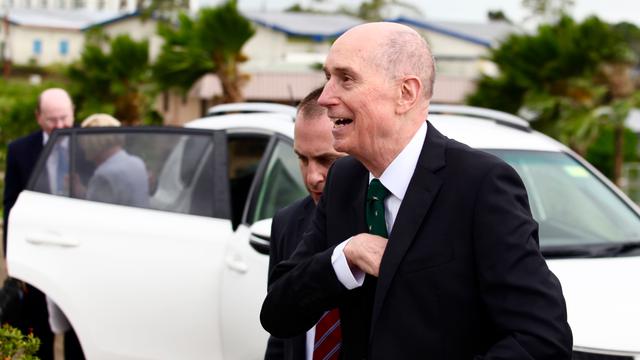 He was accompanied by other Church leaders including Elder Quentin L. Cook of the Quorum of the Twelve Apostles, Elder Kent F. Richards, Elder Kevin W. Pearson, Elder O. Vincent Haleck and Elder S. Gifford Nielsen.
Today, Church representatives are assisting government authorities in assessing community and family needs so Church resources can be mobilised in support of the people of Fiji.
Read more at the global edition of Mormon Newsroom.