Emy Liao-Evans is a young woman from Sydney, Australia currently serving an 18 months mission with The Church of Jesus Christ of Latter-day Saints in New Zealand.
On Christmas Day, Sister Liao-Evans—as she is referred to as a missionary—was invited to share a message with her congregation in Rotorua.
Here are notes from her sermon, which she gave to around 150 members and friends of the Church on Sunday, 25 December 2022.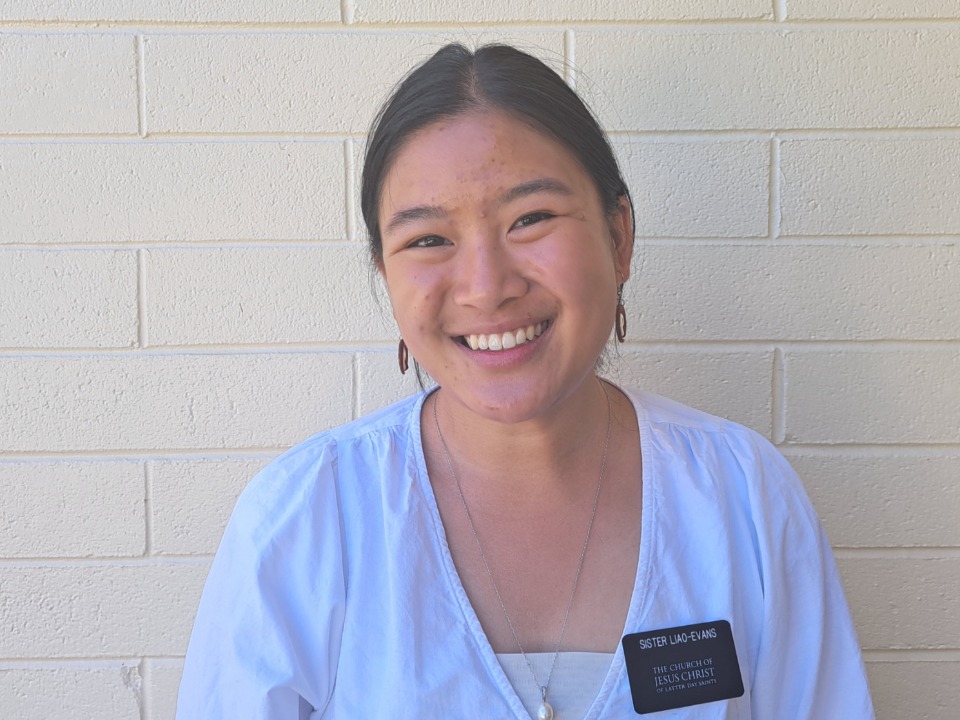 Merry Christmas! Meri Kirihimete! Shèngdàn jié kuàilè! Isn't it beautiful that we live in a place with so many different cultures? And the beauty is, with all our differences, we all belong to the culture of Christ.
We all belong, we all have a place in His Gospel, in His Church.
As a missionary, a question that I love to ask our friends is "Who is Jesus Christ to you?" We receive a wide range of answers. The privilege we have as missionaries is to see how that answer changes overtime for our friends. The answers become more personal and relevant to them. They begin to realise that Jesus Christ is their friend, their big brother, their Saviour.
I'd love to share Who Jesus Christ is to me.
Tad R. Callister divides the Saviour's life into three: His ministry, His message and His mission.
Throughout the scriptures we see that His ministry followed the Love, Share and Invite model, which we try to follow.
His message to me is His Gospel. I didn't know what the doctrine of Christ was until I came on the mission. And I've since learnt that it is to have enough belief or faith in Jesus Christ as our Saviour that you feel inspired to change, to try to be the best versions of ourselves. From there, we make covenants with Heavenly Father to help us become like Jesus Christ, and the Holy Ghost sanctifies us. We continue this process throughout our whole lives. It's simple, but I have seen it change lives, including my own.
Tad R. Callister teaches us that the Saviour's ministry and message could have been completed and shared by anyone. And it was. This year, in the Old Testament, we studied many prophets who relayed the Saviour's ministry and message. But what sets Jesus Christ apart is His mission.
His mission was to not only die for us but also to live for us. To set that perfect example and perform His perfect Atonement.
A Christmas symbol which has really resonated with me this season is the manger. In ancient Israel the manger was made of stone and was used to protect the first perfect, unblemished lamb of the flock. The lamb would be wrapped in swaddling clothes and placed in the manger to be protected. From the moment our Saviour was born, it was made known as He lay there, in a manger, that He was the Messiah. The shepherds knew it, Mary knew it, and we know it.
The Lord commands us in 3 Nephi 18:24 to "hold up your (our) light." Our light which is His Light, the Light of Christ. It's simple, whanau, don't hide your light. Be who you are. Be the daughters and sons of God who you are.
Read more about missionaries here.
Learn more about the basic beliefs of The Church of Jesus Christ of Latter-day Saints here.
Find a meetinghouse to attend a worship service here.