The island nation of Vanuatu, for the first time since independence 40 years ago, had a national week of prayer, from 22 - 29 November 2020.
Leaders from the Port Vila Vanuatu Stake of The Church of Jesus Christ of Latter-day Saints recently met with event organisers to offer the Church's support. 
Pastor Fred Tui, chairman, and Pastor Simon Lovo, the deputy chairman of the Committee of the Vanuatu Unity Week and National Week of Prayer met with Yvon Basil, president of the Port Vila Stake (a group of congregations) of the Church.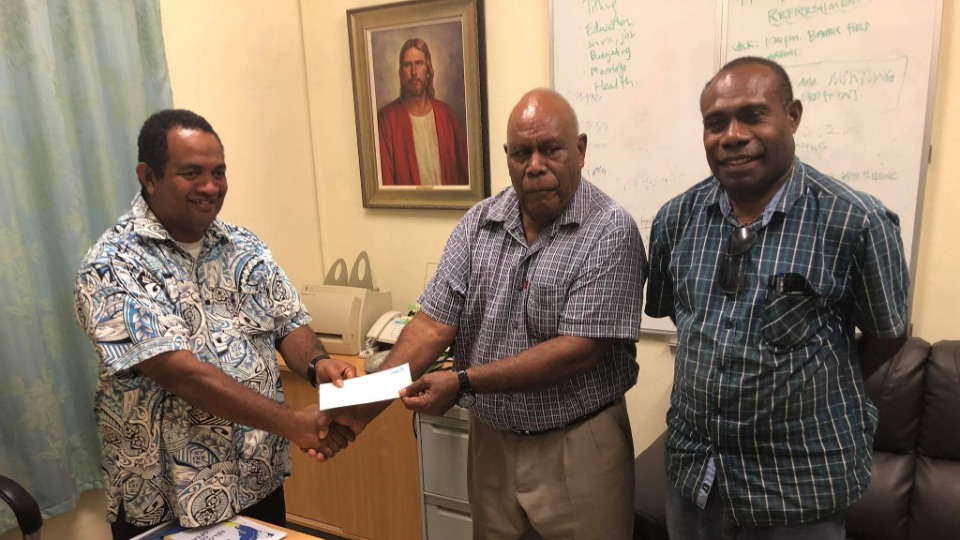 President Basil presented a donation from the Church to help pay for activities during the week, enjoyed by many people from a number of different churches. 
President Basil shared some of the basic beliefs of The Church of Jesus Christ of Latter-day Saints, and confirmed the Church's full support of the week's program, "because we believe that working together for a good cause is what the Lord would want us to do."  
Pastor Tui thanked the stake president and the Church for the support and assured him that the funds would be of great help in the week-long program.  
He also confirmed that one of the purposes of coming together is to eliminate the idea of people being different due to religion.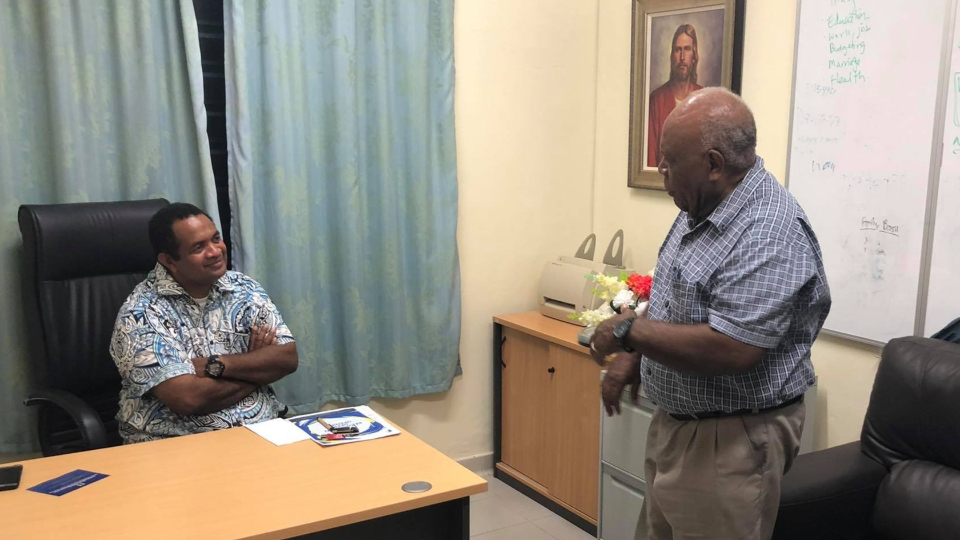 "We need to understand that we are all children of God regardless of our religion and that we worship our Heavenly Father and Jesus Christ," Mr. Tui said.
"This nation needs healing and through working together we will make a difference."  
The program opened on a Sunday morning with a large parade through Port Vila organized by the committee and the Vanuatu Christian Council. The National Week of Prayer included eight days of activities and prayer meetings put on by local churches.