Leaders from The Church of Jesus Christ of Latter-day Saints presented Rt Hon Jacinda Ardern, Prime Minister of New Zealand, with a two-volume family history today in her Wellington office.
Elder O. Vincent Haleck, president of the Pacific Area of the Church, along with his wife, Sister Peggy Haleck; accompanied by Elder Ian S. Ardern, first counsellor in the Area Presidency, and Sister Paula Ardern, made the presentation to the Prime Minister on behalf of the Church.
Prime Minister Ardern was delighted to receive the family history, noting that she often uses stories from her family, in her work, and that this collection of genealogies and associated information would be invaluable to her as she continues her service as leader of the nation.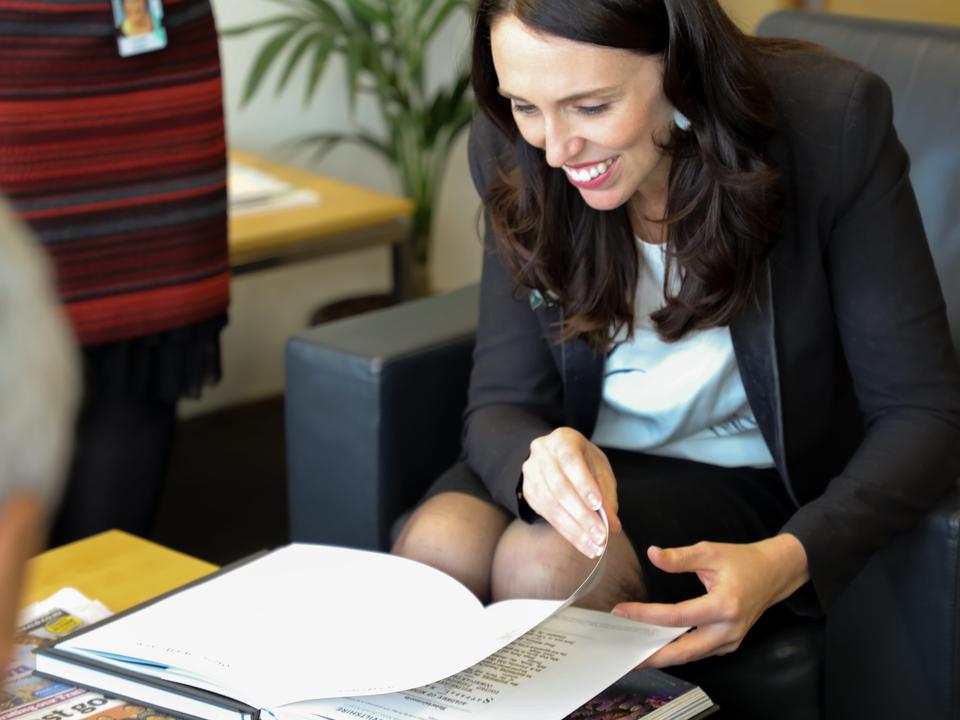 Speaking after the meeting, Elder Haleck said, "It was touching to see our Prime Minister reading through some of the pages of the history. I understand she is an avid reader so I am sure she has many hours of fascinating reading ahead."
Elder and Sister Ardern are Ms. Ardern's uncle and aunt.
"We were delighted to meet with the Prime Minister and to make this presentation," Elder Ardern said. "Family is so important, and the more we understand our roots, the more we understand who we are. And we can learn from the experiences and examples of those who lived before us to help us in our own lives today."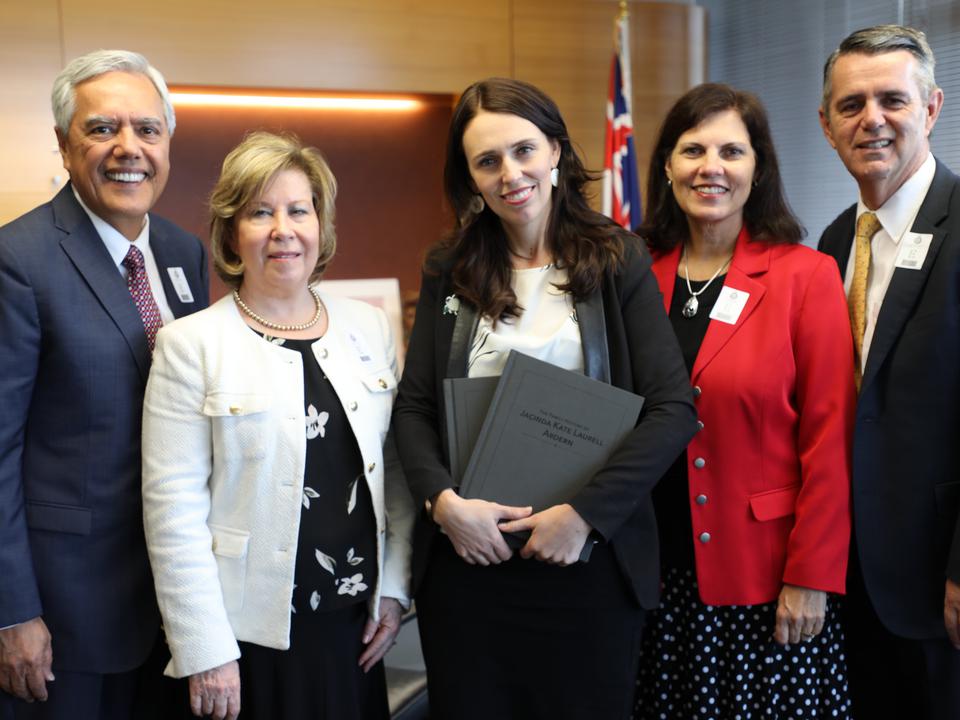 The Church of Jesus Christ of Latter-day Saints places a great emphasis on collecting genealogical information around the world and making it available to all who are interested.
The Church runs 52 family history centres in New Zealand, which are open to the public at no charge. FamilySearch.org is a free online resource for those interested in learning more about their ancestors.
The Church has made similar presentations to other heads of government including Prime Minister Margaret Thatcher, Prime Minister John Key, Prime Minister John Howard and President Barack Obama, among others.