Speaking at a devotional in Auckland on Sunday 12 November, Elder Juan A. Uceda of the Presidency of the Seventy of The Church of Jesus Christ of Latter-day Saints, encouraged around 1200 youth, young adults and other guests to exercise faith and trust in Jesus Christ.
Accompanying Elder and Sister Uceda on Sunday evening were Elder Craig A. Cardon, First Counselor in the Pacific Area Presidency of The Church of Jesus Christ of Latter-day Saints, and his wife, Sister Deborah Cardon.
Elder Uceda is visiting the South Pacific with his wife, Sister Maria Isabel Uceda. The couple are from Peru but currently live in the United States.
"I know that God lives and answers our questions," Elder Uceda said. "Go to Him before going to any other person. Be your best to be a good boy, or a good girl. You will hear His voice in your mind and in your heart and you will know that it is Him. Jesus is the Christ, the Son of God, and our Saviour and Redeemer."
Elder Uceda shared that as a young man he asked his father if he could serve as a missionary. His father, who was not yet a member of the Church, said, "Juan, if you go through that door and serve a mission, when you return, that door will be closed to you."
Over time, Elder Uceda said his father changed his feelings about his son's mission. He even took his son shopping to buy shirts before he left for two years of missionary service. Some time later, Elder Uceda's father was baptised a member of the Church and served as a bishop.
Elder Uceda talked about how he met his future wife, Maria Isabel Bendezú, when both of their families were meeting with missionaries prior to joining the Church. Later they both served as missionaries. After their missionary service they met again and decided to marry in the nearest Latter-day Saint temple, in Sao Paulo, Brazil.
To get from Peru to Brazil the couple travelled by car, boat, bus, taxi and horse over seven days.
"We didn't have our family with us, we didn't have wedding rings or a reception," he said. "All we had was the temple, and that was all that mattered."
Concluding his remarks, Elder Uceda quoted from Philippians 4:13, "I can do all things through Christ which strengtheneth me."
Citing Greek translations of key words of the passage, Elder Uceda restated the message of the scripture in this way: "I have power to overcome anything, everything, all manner of things, each thing, with Christ which strengtheneth me."
"God has sent His Son to help us come back to Him," he said.
Elder Cardon also spoke at Sunday evening's devotional.
"Almost 50 years ago Sister Cardon and I were your age," he said.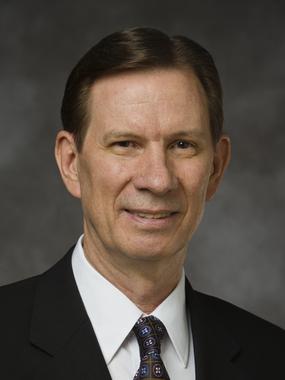 Elder Cardon told the youth and young adults that they are "dual beings. Spirit sons and spirit daughters of Heavenly Parents. Also, you are physical sons and daughters of earthly parents."
"The world will try to convince you to not listen to or trust that spiritual side. That voice that comes from Heavenly Father is real, you can trust it."
"I know that the Lord speaks to young adults, because He spoke to me," he said.
He added, "The value of knowledge is not obtaining it, but using it."
"Act in faith," he promised, "and God will respond, He will direct you."
Young people in attendance were invited to ask questions at one point in the evening.
Questions raised included how to measure spiritual and life progress, and how to strengthen family relationships.
Answering one teenager's question about godly sorrow and repentance, Elder Uceda said, "Sorrow is good. Confessing is good. Asking for forgiveness is good. Repentance is a beautiful thing. It is a change of mind and a change of heart. It is not anything to do with punishment. You see things in a different way, and peace returns. It is when you can say, 'I have been there, I don't want to go there again, because I have repented.'"
In her remarks, Sister Maria Isabel Uceda invited those in attendance to read and follow the counsel found within the booklet, "For the Strength of Youth."
Sister Uceda said that she used the booklet to help raise her children.
Sister Deborah Cardon said, "My young brothers and sisters, be the best you can, stay true and faithful to the things that are right, and Heavenly Father will bless you."
Speaking directly to the youth, Sister Cardon said, "As you follow the plan of our Heavenly Father, and rely on our Saviour, you can develop your gifts."
Elder and Sister Uceda are visiting New Zealand, Tonga and Australia this month, meeting with leaders, members and missionaries from The Church of Jesus Christ of Latter-day Saints.
Also in attendance at Sunday night's devotional at the Latter-day Saints' Pah Road, Mt Roskill meetinghouse were several local Church leaders including presidents of some of the Church's Auckland stakes. A stake is a group of Latter-day Saint congregations in a geographical area.