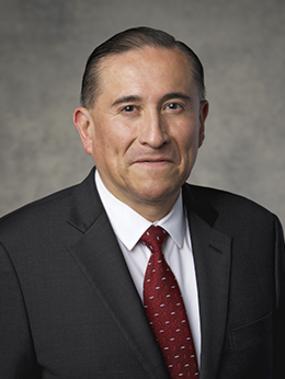 Elder Juan A. Uceda, a member of the Presidency of the Seventy of The Church of Jesus Christ of Latter-day Saints, addressed Church employees and senior missionaries Monday morning, 13 November 2017 in Auckland New Zealand.
He was accompanied by his wife, Sister Maria Isabel Uceda.
Focusing on a verse in the Book of Mormon, Elder Uceda suggested that all people need to develop strong faith and godliness. He said that godliness is deep respect for and devotion to God. A life of godliness is a religious life of Christian obedience.
"What a wonderful thing it is to have godliness in our lives," he said.
Elder Uceda told those assembled that he has seen the hand of the Lord working on the people of the Pacific every day.
He then related the story of the Lord's working in his own life when, as an 18-year-old boy in Lima, Peru, missionaries of the Church taught his family. He read the Book of Mormon all day and all night after the first missionary lesson experiencing three profound feelings as he did—peace, joy and understanding.
He continued, "I know there is a God in heaven. He lives. His love touches my heart and humbles me. I have seen His hand in my life and in the lives of my wife and our family."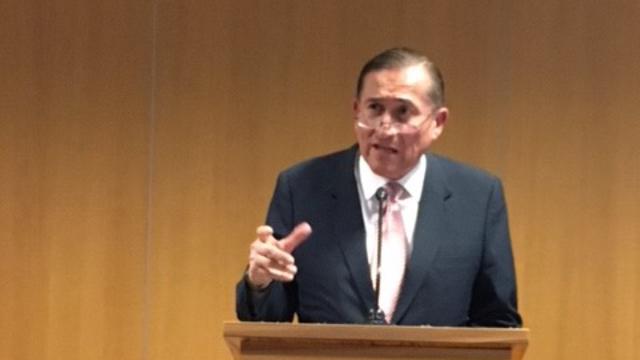 Elder Uceda also spoke to a group of senior missionaries that evening.
Since joining the Church in 1972, Elder Uceda has served in numerous callings, including full-time missionary in the Lima Peru Mission, stake Sunday School presidency, bishop, high councilor, counselor in a stake presidency, stake president, president of the Lima Peru North Mission (1992–1995), and Area Seventy.
Read more about Elder Uceda here.