In a press conference in Nuku'alofa, Tonga yesterday, Elder Kim B. Clark, Commissioner of Education for The Church of Jesus Christ of Latter-day Saints, spoke about the reasons why the Church places such a strong emphasis on education.
He said the main reason was to help people who study through the Church's programs become true disciples of Jesus Christ.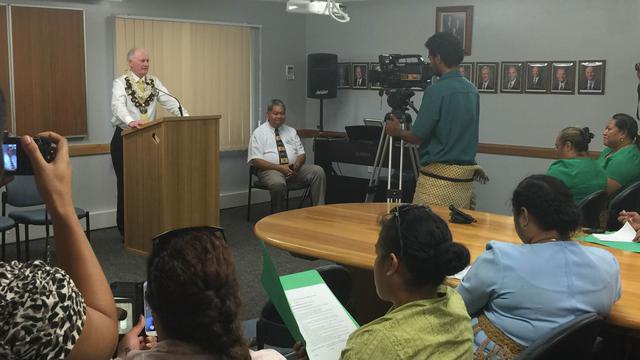 A second reason was to prepare young people to become life-long learners. "This will help students develop their capacity to support and lead their family, and to become leaders in the Church and in their communities."
Elder Clark said that for Latter-day Saints "education is a commandment—it's not just a nice thing to do."
Speaking of the role of parents, he said, "Parents have a huge influence in their children's education. The Lord wants His children to be better educated than ever before."
He urged parents to support their children so they can acquire all the education they need.
"Teach your children, help them to learn and grow," he said. "Take time to study and do homework with them; and to read with them."