The Brigham Young University (BYU) "Living Legends" performing group arrived in Auckland this morning to begin their 11-show tour of New Zealand and French Polynesia.
The group rode the bus from the airport to The Church of Jesus Christ of Latter-day Saints' Pacific Administration Office in Takapuna where they sang and danced for office staff and volunteers.
They then went to Auckland University of Technology to meet with and perform for AUT students.
The Living Legends will perform at the Aotea Centre on Friday evening and Westlake Girls High School on Saturday evening. They will then head south for shows in Hamilton, Napier and Wellington, before flying to Tahiti.
Māori Television's Te Ao Tapatahi news program reported at noon on the group's arrival. Go to 6 minutes 53 seconds in the program to watch the report.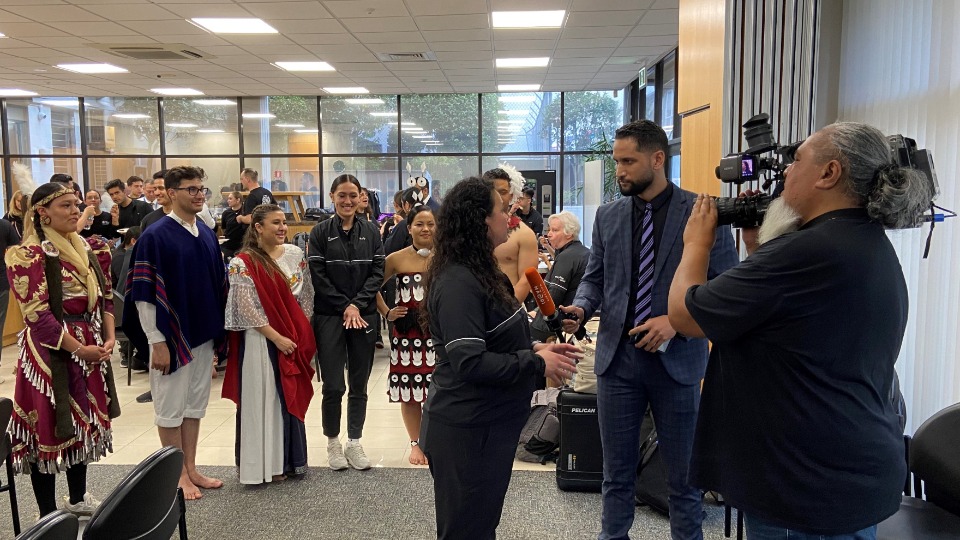 Read more about the group's tour plans and show details.
Watch a 2021 Living Legends video: