Spectacular performances on consecutive nights to overflowing crowds of appreciative fans in Samoa concluded the 2016 South Pacific tour of BYU Living Legends.
At both Friday night's and last night's performance over 1,100 people packed inside and outside the open doors of the gymnasium at the Pesega LDS Church College to enjoy the show.
Living Legends from Brigham Young University has 39 student performers who are of Polynesian, American Indian, and Central and South American descent who honour their respective heritages through lively song and dance.
Senior leaders of The Church of Jesus Christ of Latter-day Saints welcomed government and community dignitaries to the performances, including Deputy Prime Minister of Samoa Fiame Naomi Mata'afa who called the performance "mind-blowing."
"I just loved the show.  It was lovely and amazing," she said.
Another special guest was Reverend Maauga Motu, General Secretary of the National Council of Churches.
"They performed their name tonight: Living Legends," he said. "It was wonderful, awesome!
"They were creative, very clean spirits, and friendly. They are from many nations of the world, but it seems they are all one people."
President Lake Tanielu Ah Chong, one of the senior leaders of The Church of Jesus Christ of Latter-day Saints in Apia, praised the Living Legends cast for the example they set for other youth on and off the stage.
"All the young men are former missionaries for the Church. That is a powerful example," he said. "The sisters, they represent moral purity. 
"With people like them in the Living Legends, it almost guarantees a bright future for the Church and society.
"They are such a powerful representation of what this church is all about."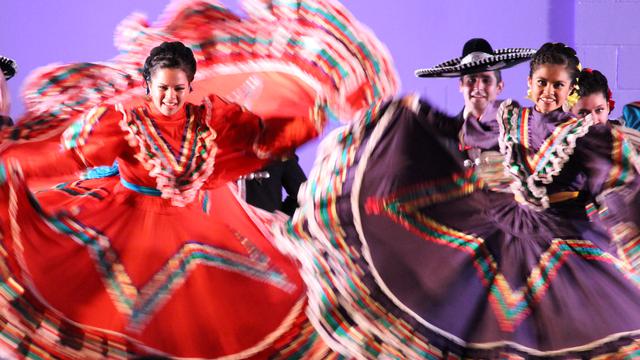 The Living Legends added a special number to their shows in Samoa not performed elsewhere on its tour.
At the conclusion of both performances in Apia, to bring the Living Legends' South Pacific tour to an appropriate close and to show respect for the Samoan people, the Taualuga – the Samoan last dance – was performed by cast member Jaz Emerson. It was overwhelmingly the crowd favourite.
"The dance is usually done by the chief's daughter so it was an honour to be here in Samoa and dance that dance," said Jazmine whose family comes from Malaemalu village in Falealili.
Nineteen years have passed since Living Legends last came to the South Pacific and this tour took three years of planning by Director of Performing Arts Management Rex Barrington at BYU and his staff.
"We were so pleased to come to New Zealand, Tonga and Samoa. The roots of a lot of our Polynesian dances come from these three countries," he said.
"We came wanting to spread goodwill, to share these marvellous cultures we represent from Polynesia, from Latin America and from the American Indians.
We feel like we've accomplished exactly what we came to do, to uplift, to provide support, to provide an atmosphere that says 'we love you.'
"We've been so wonderfully well received. It's been a marvellous experience."
Janielle Christensen, artistic director of Living Legends, as she reflected on the conclusion of the group's tour said, "It's always exciting to take Living Legends to countries we represent in our show.
"We really strive to bring honour to these cultures by performing their dances with the very best costuming, music, choreography and precision in the way we present ourselves on stage.
"So to take those beautiful dances to the South Pacific and to honour the countries and islands where we are portraying their dances so beautifully, is a great thrill."
There is something special about the people of the South Pacific, according to Christensen.
"The people of the South Pacific are so spiritually in-tune with the message of our show.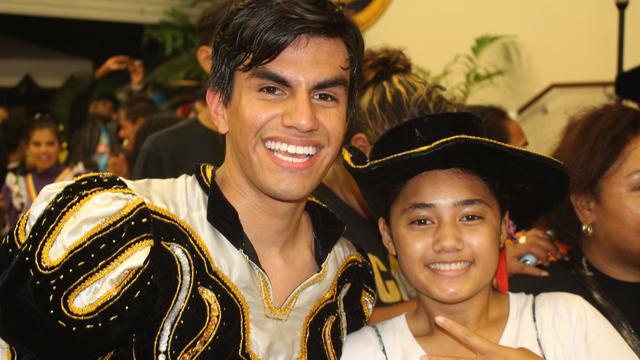 "I just feel like they get it.  They understand and appreciate – far beyond just the dancing – the message and beauty of their culture and how we are trying to preserve it.
"I really feel that the people who came to this show appreciated the costumes, appreciated the music, the dancing and the choreography.  But they also seemed to appreciate very much the message of the show.
"A message of their cultures being portrayed; the journey of their civilizations through the different seasons of their celebrations, seasons of promise, and plenty, prosperity, pride and war and rebirth.
"They saw on stage the history of their islands. I think they saw how our choices dictate how happy we are and how we need to remember the promises that have been made to us by God."
During their South Pacific tour Living Legends have thrilled audiences in New Zealand and Tonga before concluding their South Pacific tour in Samoa.
A combined total of over 12,500 people were entertained and moved emotionally and spiritually at its nine performances over the past three weeks. Cast members also performed at 19 private outreach events with and for over 4,000 students and church youth groups, met with government leaders, dignitaries, religious leaders and media.
What they brought to the South Pacific will long be remembered, according to Reverend Motu of the National Council of Churches in Samoa.
"What they performed will live forever. I wish their director blessings from God, and all the team."
Before they depart for home on Tuesday Living Legends will perform at a school assembly at the LDS Church College Pesega and engage in an outreach event of music and dance at the Church primary school in Sauniatu.
Living Legends is one of 19 performance groups at Brigham Young University which is the largest university of the Education System of The Church of Jesus Christ of Latter-day Saints. It has over 31,000 students from around the world.
Photo credit: Motisha Solo