A group of women associated with the University of Auckland met last week to share their thoughts about faith and life.
Three different perspectives were shared by a panel consisting of Dr Melissa Wei-Tsing Inouye, Um Muhammad, and Rev Dr Carolyn Kelly.
The Intersections organisation at the university is a group of Auckland-based women from a variety of religious and cultural backgrounds who meet to explore the intersections of their community.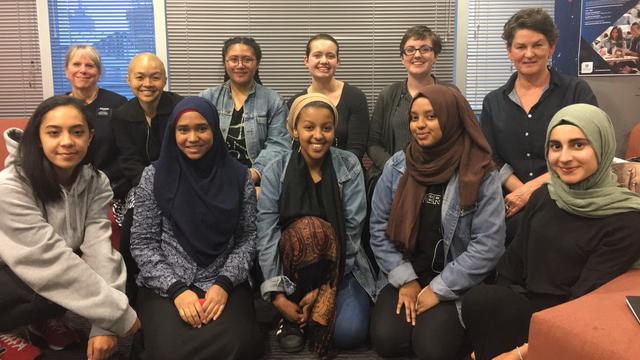 Melissa Wei-Tsing Inouye was born and raised a Mormon in California. She studied at Harvard and served as a missionary for The Church of Jesus Christ of Latter-day Saints in Taiwan.
When asked how she lives her faith in everyday life Melissa shared that "It means rising to life's challenges. It means interacting with others in ways that reflect my beliefs.
"I try to be the same person I am at church also at work. I try to live my values and am quick to repent and say I'm sorry."
Melissa is exercising faith as she currently struggles with colon cancer. She said, "It's a big, scary disease. I'm trying to see this as an opportunity to be brave like so many in my past."
Um Muhammad, a founding trustee of Dar al-Quran, an organisation committed to understanding Islamic prophecies in a New Zealand context, is a prominent leader of faith in Auckland. As a teacher of the Quran at Zayed College for Girls she is particularly interested in the roles of Islamic women and their education.
According to her, "In Islam what really matters is your relationship with God. And as a woman there is no difference in that relationship (from that of a man). I have access to Allah at all times. He is with me, he hears me, and I can connect with him at any time.
"I need to honour God. He is the one I love. He is the one I find solace and comfort with. That's what keeps me going."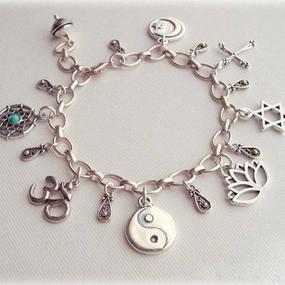 Rev Dr Carolyn Kelly is a chaplain at Maclaurin Chapel and Intersections founder. She is an ordained minister with the Presbyterian Church. She holds degrees from the Universities of Auckland, Otago, and Aberdeen.
Carolyn offered that, "As we work alongside each other, let us be gracious, but also trust that God is good. We can be in deep friendship and trust with another person of a different faith without losing ourselves.
"In the Christian world we feel we have to keep trying, we have to keep proving or doing something. Let's encourage each other to be kind to ourselves because God is kind to us."
Shilo Kino, one of the Latter-day Saint women attending, shared, "Although we might practice different religions, we are more similar than we realise. We are all just trying to be better and do better.
"That's what I realised while listening to the other women speak. That we are doing our best to hold on to our values and be an influence and light to those around us."
Latter-day Saint prophets have encouraged mutual respect and deeper understanding between Church members and people of other faiths. Though people may have different names and perceptions of Deity, Mormons believe every human being is a child of the same God.
Current Church president, Thomas S. Monson, encourages members of the Church wherever they may be "to show kindness and respect for all people everywhere. The world in which we live is filled with diversity. We can and should demonstrate respect toward those whose beliefs differ from ours."