A group of young people from the village of Auto near Pago Pago recently hosted neighbours and friends at a youth conference.
Activities included volleyball, basketball and watching movies.
The Church of Jesus Christ of Latter-day Saints is growing in the village.
The original congregation became so large that it needed to be divided into three congregations over the last few years.
Parents and Church leaders in the area have a strong focus on helping their children and youth as they grow. They also encourage their young people to invite neighbours and friends to join in their activities and worship services.
"We have really been trying to train the youth to counsel together," said a local Church leader, Leiema Hunt. 
During these councils, both adult and youth leaders recognized the need to build participation in weekly meetings as well as the need to strengthen social bonds among ward members and their neighbours.
Kapeneta Onosa'i, another local Latter-day Saint leader, suggested that youth leaders plan a mini youth conference to kick off the summer.  
Many Church members, young and old, came together to support the conference.
The youth wanted to play basketball as part of their conference, but the outdoor lighting and basketball courts were not useable. They had been waiting for several months to repair them. 
One person brought a floodlight, another bought new basketball rims, and another brought an inflatable outdoor movie screen so that the youth bring friends to play basketball, volleyball and watch a movie.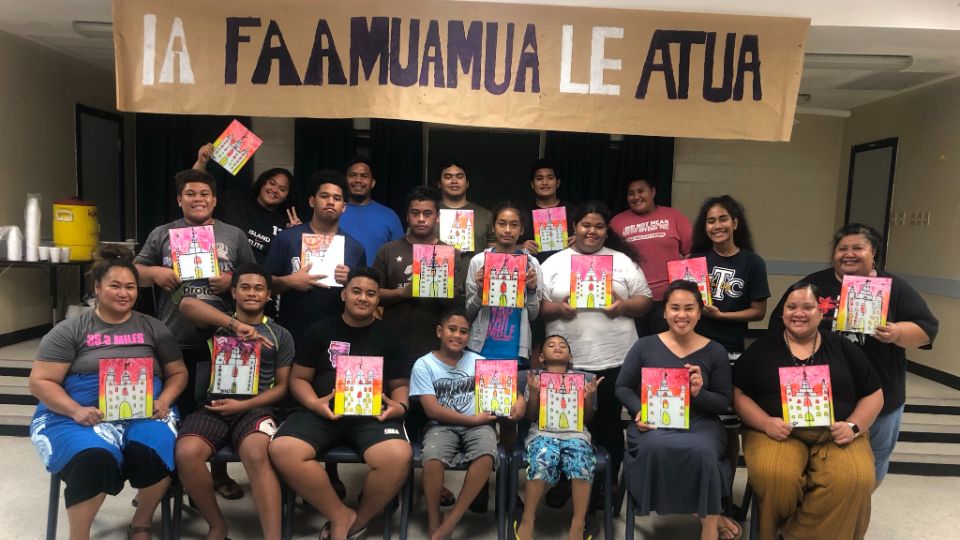 The young people visited as many people as they could, invited their friends to the conference activities and shared messages of friendship and love. Friends of other faiths visited and participated in the youth conference throughout the week. 
There were lots of challenges during the week of the conference—especially with the weather.  
Youth leaders kept an eye on the weather forecast the entire week. Although heavy winds and rains were expected throughout the mini youth conference, it turned out to be a beautiful week.  
 "It was a wonderful, tender mercy testifying of Heavenly Father's love for the youth," said Bishop Onosa'i. 
 "The Lord's work is done by imperfect people who have a desire to serve Him. It has been amazing to see the growth of His great work in the small village of Auto."