Elder D. Todd Christofferson of the Quorum of the Twelve Apostles of The Church of Jesus Christ of Latter-day Saints will visit Australia and Auckland this month.
Elder Christofferson will be accompanied by his wife, Sister Katherine Christofferson.
They will meet with members, missionaries, and friends of the Church.
The couple will be hosted by members of the Pacific Area Presidenty: Elder K. Brett Nattress and his wife Sister Shawna Nattress; Elder Peter F. Meurs and his wife Sister Maxine Meurs; and Elder Taniela B. Wakolo and his wife Sister Anita Wakolo.
Elder Christofferson has served as an Apostle since the 5th of April, 2008.  Prior to his call, he served as a member of the Presidency of the Seventy, Area Seventy, Regional Representative, Stake President, and Bishop.  As a young man, he served as a missionary in Argentina.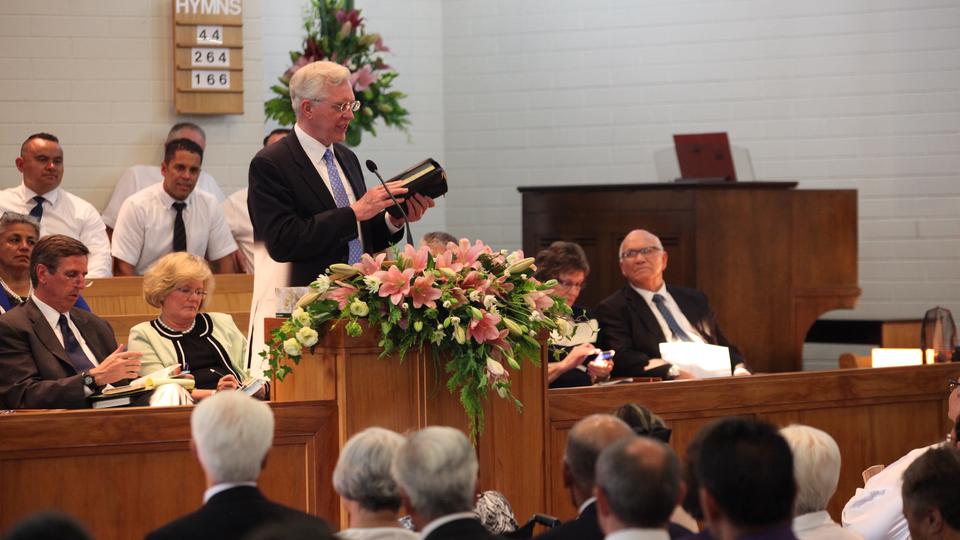 Prior to his call to serve as a full-time General Authority of the Church, Elder Christofferson was associate general counsel of a bank.
From 1975 to 1980, Elder Christofferson practiced law in Washington, D.C. after serving as a law clerk to U.S. District Judge John J. Sirica during the trials and other proceedings known as Watergate (1972-1974)
Born in American Fork, Utah, Elder Christofferson graduated from high school in New Jersey, earned his bachelor's degree from Brigham Young University, where he was an Edwin S. Hinckley Scholar, and his law degree from Duke University.
Elder Christofferson and his wife, Katherine are parents of 5 children.