Maddie Stirling of Brisbane, Australia, is putting her intellect and faith into interesting and inspiring action. She is producing gospel-inspired podcasts featuring stories from members of The Church of Jesus Christ of Latter-day Saints across Australia and New Zealand.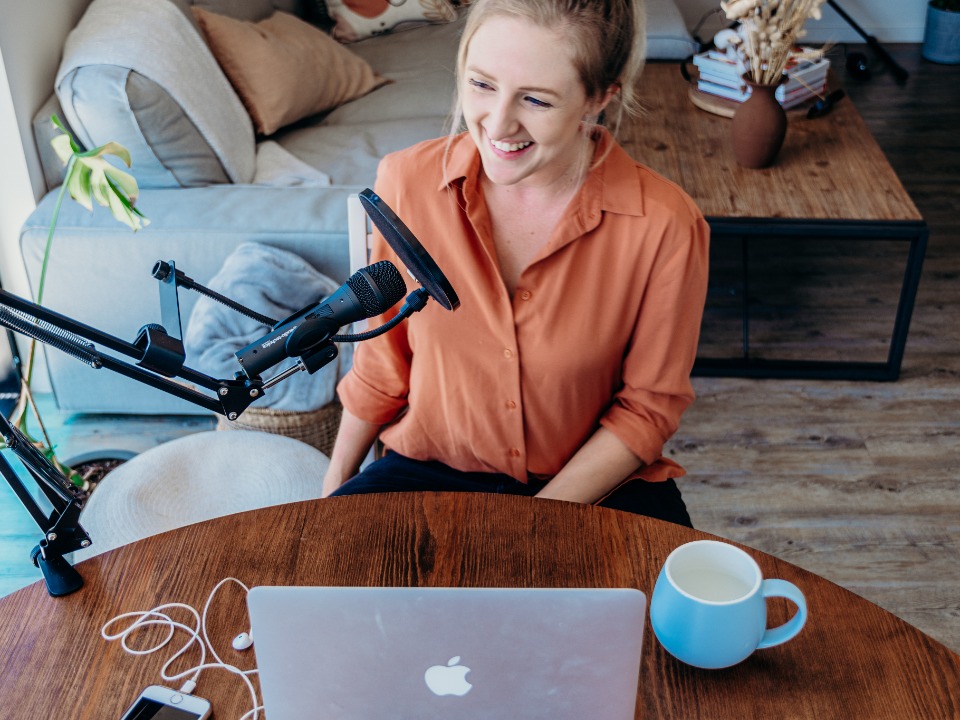 She launched the 'Choosing Faith' series with the intention of exploring what it's like to live, and continuously choose, a life of faith in a contemporary world.
Stirling recently posted the inspiring story of Lorin Nicholson's rich and fulfilling life despite being legally blind. Other guests have shared their stories regarding depression, addiction, debilitating illness, faith in marriage, motherhood in the modern era, and helping refugees and the vulnerable.
She says that after serving as a missionary with The Church of Jesus Christ of Latter-day Saints in England, she started listening to faith-related podcasts on her commute to work. She enjoyed how stories from members of the Church demonstrated their faith in and love for the Saviour, and how this carried them through each day.
"I appreciated the honesty and sincerity of their experiences," Stirling says. "Particularly those who weren't always sure about certain gospel principles but chose to trust in the Saviour anyway."
She began to wish she could hear stories from Latter-day Saints closer to home, whose lives she could more fully relate to, and after a few years of brainstorming and planning, eventually launched her own podcast.
In the conversations with her guests, Stirling highlights their unique and poignant experiences and asks what it means to 'choose faith'. She feels producing these podcasts has been a great project not only for herself, but also for her guests, and her listeners.
"The relaxed nature of this podcast has allowed guests to share their highs, lows, and testimonies in an open and honest way. Their stories of faith, while all different in nature, continue to inspire me and remind me that I am not alone," she said.
Guests have expressed to her that their interview came at a pivotal time for their faith and healing journeys.
Jeremy Higgins, who shared his experience with depression, said, "After the podcast was released, I had a large number of people contact me both publicly and privately to share how the experiences I'd shared had opened their eyes or given them courage to reach out for professional help themselves. I want people to know that they are not alone in their struggles, and Maddie's podcast is helping to do just that. She is doing a great service. I hope people listen and share these stories with others."
Asked what she has learned from this project, Stirling said, "From the guests I've interviewed so far, I've been reminded that faith in Jesus Christ is uniquely personal. It is not static; it can ebb and flow as challenges come our way.
"But the overarching takeaway from each of these conversations seems to be this: Even when times are difficult, if you actively choose to exercise faith in the Saviour, blessings always come."
The 26 year old podcaster works at a public relations and marketing agency, and will graduate with a Bachelor of Laws (Honours) in November. In her spare time, she enjoys getting outdoors, cooking for friends and family, and discovering new music with her husband.
Where to listen: https://anchor.fm/choosingfaithpodcast
Instagram: https://www.instagram.com/choosingfaithpodcast
Facebook: https://www.facebook.com/choosingfaithpodcast