Marama Elkington is a 17-year old New Zealand teen who is making the most out of her life.
A member of The Church of Jesus Christ of Latter-day Saints (Mormons), her home overlooks beautiful Porirua Harbour, where sparkling waters inspired Marama to begin her journey of becoming a champion.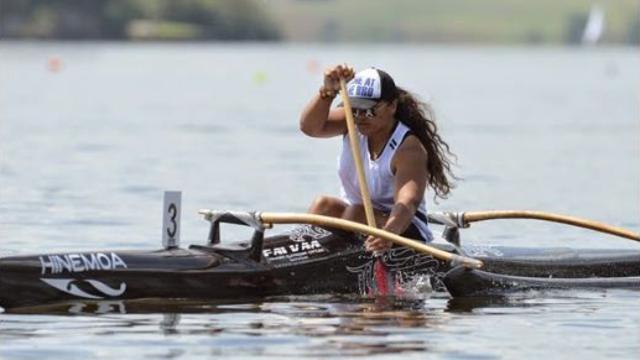 At 13 years of age she won the world under-sixteen 500 metre waka ama (outrigger canoeing) sprint.
In January of 2015, Maori Television reported that Marama took the waka ama world by surprise, winning the premier women's W1 gold when she took out the women's single sprint division.
Last year she won the silver with a 100th of a second difference.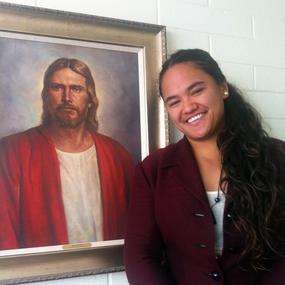 At age 14, Marama moved away from home to Gisborne where her waka ama coach lived.
While it was difficult for Marama to be so far away from her family, she said, "I had good friends and one was a Mormon, like me, and one was from another Christian faith.
"In Gisborne, I became more involved in church youth activities and I went to church every Sunday because I felt it connected me to my family."
Her determination to be the best also includes the way Marama approaches education. She has just completed Year 13 at Mana College where she received the Dux 2015 award.
School principal Marion Tuite says of Marama: "There is a drive and diligence she brings to everything she does."
Marama placed first in her favourite subjects: English, Physics, Chemistry and Math with Statistics.
She says, "I don't feel like I'm anything special, I just completed all my assignments the best I could."
Marama's dream is to be a doctor specialising in the area of oncology. "I have seen lots of family members deal with cancer, and I want to help," she says.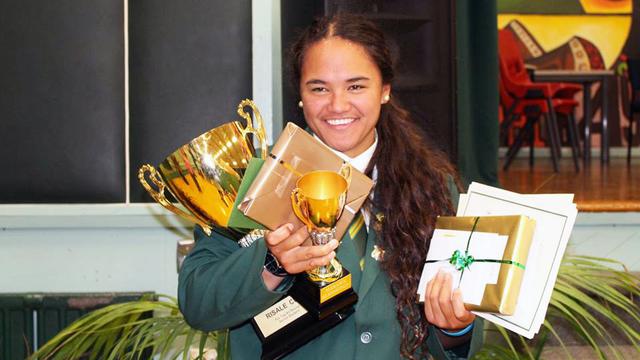 Earlier this month Marama was awarded Female Waka Ama Athlete of the Year by College Sport Wellington.
In October Marama was named Young Sportswoman 2015 at the Porirua Sports Awards. She describes the experience as "surreal and humbling."
Earlier this year she won two national premier women's titles for 250 and 500 metres.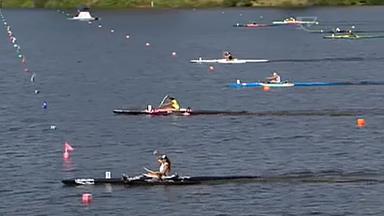 Marama enjoys the rigorous training schedule which is part of her sport. A typical week includes paddling on the water three times a day, six days a week.
She says, "When I started in the women's premier grade, I was told that I was too young." Marama says this made her more determined to prove herself.
"I wanted to be the best."
In the spirit of this continuing dedication, Marama is currently training for the Waka Ama Nationals to be held in January 2016 at Lake Karapiro.
Watch videos about members of the Church of Jesus Christ of Latter-day Saints.