Several Wellington congregations of The Church of Jesus Christ of Latter-day Saints came out in force on Saturday [22 February] in a number of 'Mormon Helping Hands' community projects. The activities were part of the Church in New Zealand's annual Mormon Helping Hands Day.
Around 160 Latter-day Saints from the Upper Hutt Stake (similar to a diocese) painted the Te Ore Ore marae.  The volunteers also cleaned the kitchen and toilets as well as did some gardening.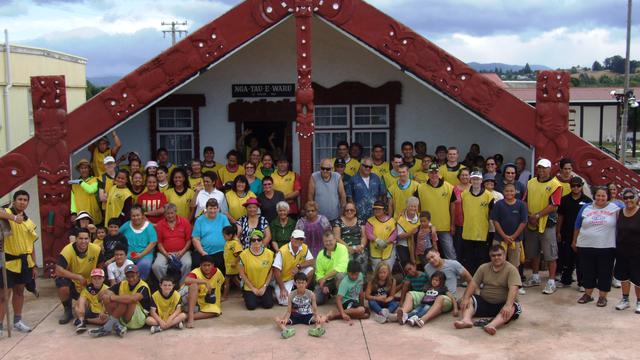 Other Mormon Helping Hands volunteers spruced up Karori Cemetery.  Wellington Mayor Celia Wade-Brown lent a hand in the clean-up.
In Porirua, volunteers cleaned out stables, old buildings and did some gardening at a reserve which is designated to be developed into a family recreation park for Kapiti Council.
North of the nation's capital, Latter-day Saints in Flaxmere prepared park facilities for this year's Flaxmere Festival. Hastings Mormons cleaned and gardened at Anderson Park.
Members of The Church of Jesus Christ of Latter-day Saints across the world often work with other churches and groups, and local governments to improve communities.