Members of The Church of Jesus Christ of Latter-day Saints from the Melbourne suburb of Heidelberg, and surrounding areas, gathered for a two-day event recently, called a "stake conference." A stake is a group of Latter-day Saint congregations in the same city or group of suburbs.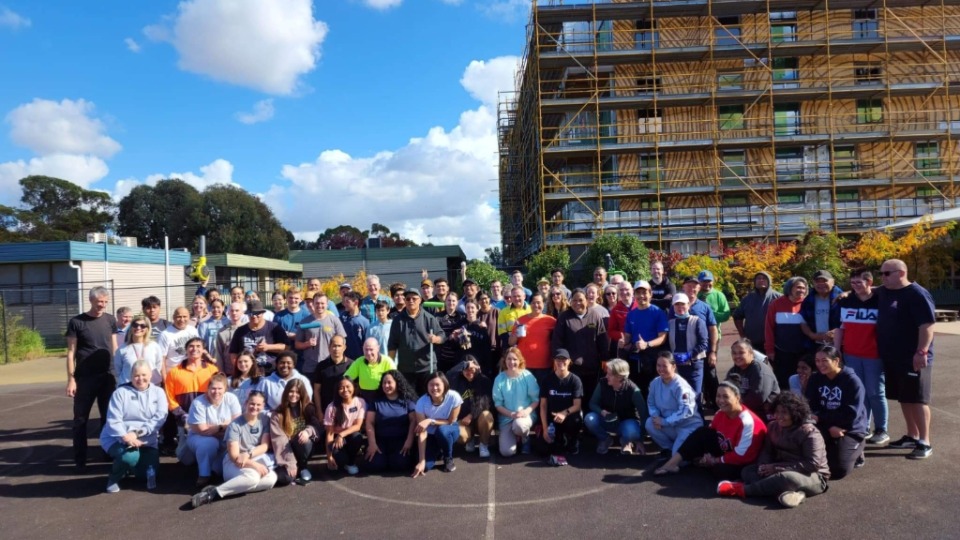 On Saturday 29 April, volunteers put on their work clothes and spruced up a special needs school in nearby Bellfield. They cheerfully gardened, painted and cleaned.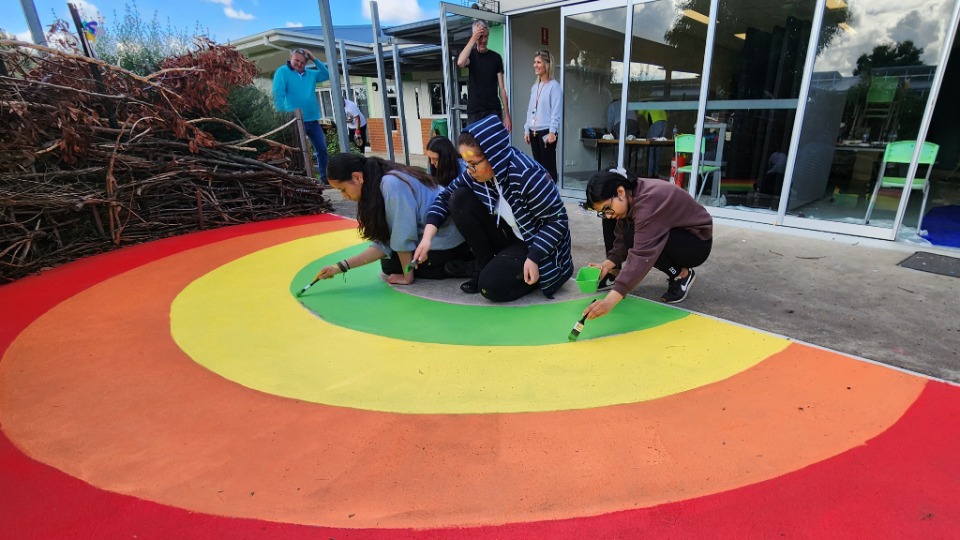 The next day they changed into their Sunday best for a worship service involving all of the congregations in the area.
The theme for the weekend conference was "Let Your Light Shine," and "Trust the Lord with all your Heart." The community service activity and worship service flowed naturally from one to the other.
Speaking of the school service project, Richard McLean, the lay leader of the stake, said, "It's been good for the Bellfield community, but what's been really good is for families and singles in our congregations to fellowship and to give service. It's a win-win for everyone."
Georgia Tsonis, Assistant Principal of the school, said, "I think it's really touching that in today's day and age when everyone is so busy with their work and their children's activities–when Saturday mornings are precious–to volunteer their free time and do things that we've been meaning to do with our school for such a long time and just haven't had the manpower, the staff, or the money. We've gotten through things that probably would have taken years for us to do. We thank you so much."
Church youth leader, Michael Peacock, agrees that "this was a good effort by all. I'm about church activities not being about entertainment but about growth and serving as Christ would. It's good to be out in the community."
Sermons on both Saturday evening and Sunday morning reinforced the conference theme.
One speaker, Simon Corps, said, "As we let the Lord's light shine through us, others will feel His love; and when we also look for that light shining through others, miracles will happen."
Another speaker, Kristie Mangakahia, said, "Gratitude gives us focus on God and His goodness. Confidence comes as we keep the will of the Father and have His Spirit in our lives."
"Our light shines brightest when it comes from our hearts," Eric Lemalu said.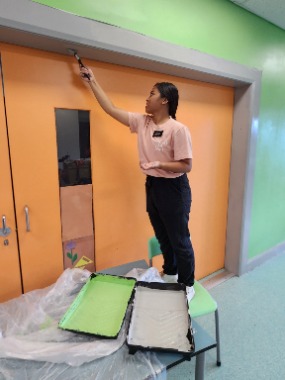 President McLean told worshippers that "Christ's life was filled with emotion. As we experience overwhelming emotions, it's comforting to know that the Saviour has experienced what we are feeling."
He shared that their family dog was bitten by a snake and received an anti-venom injection. "Charity is the antidote to contention and a true characteristic of a follower of Jesus Christ," President McLean said.
"It takes mental engineering to determine before you even meet someone, that you will love them. . . The antidote to worry is having focus and hope in Christ. Trust in the Lord. If all matters were resolved immediately, we wouldn't grow. The Lord is our strength, salvation, and song."
Paul Thomas, President of the Australia Melbourne Mission of the Church, said, "The light that Jesus Christ shines is love. Nothing will get in the way of His love, not pain, suffering, trauma, or any other opposition we go through in this life."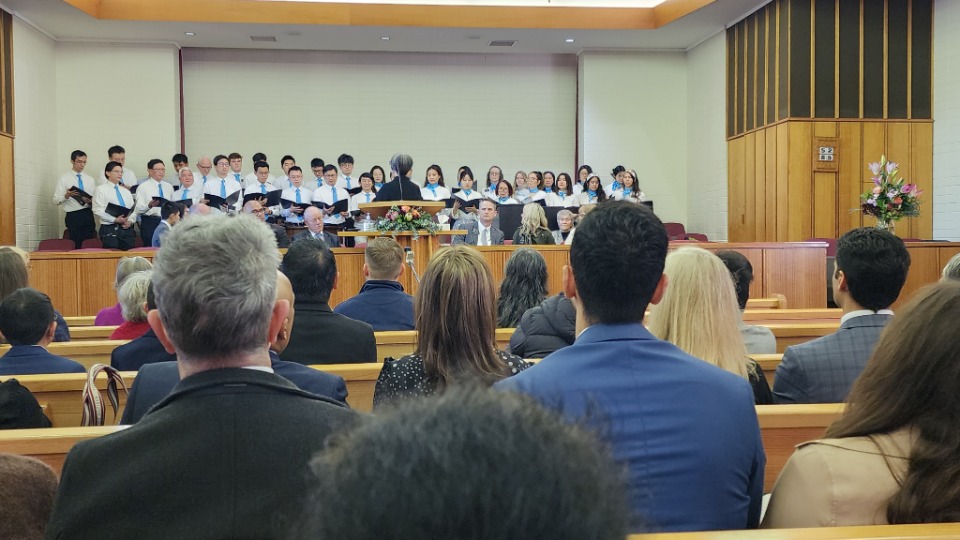 The conference included music provided by two choirs including one from a Chinese language congregation as well as a children's choir with a 12-year-old accompanist.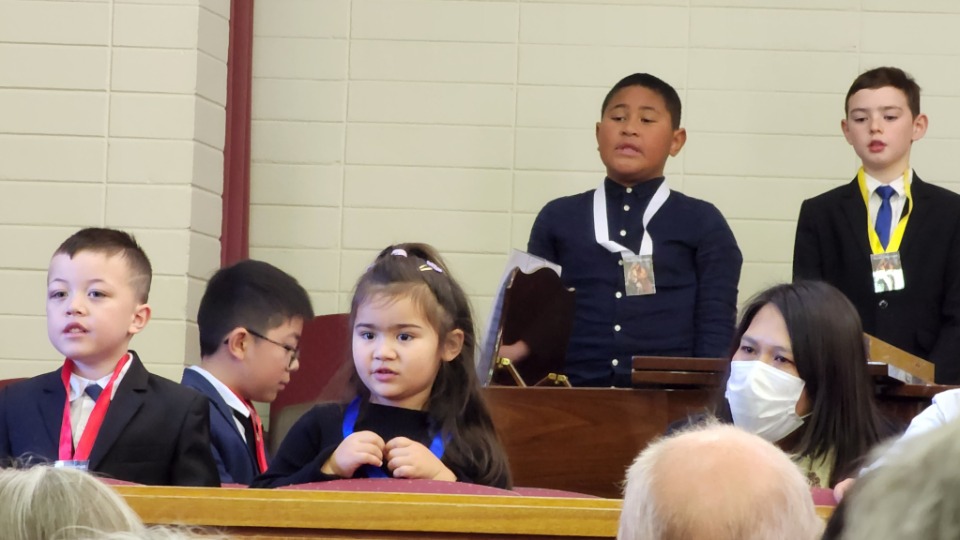 Several worshippers described the conference, including the school service activity, as a "spiritual feast."
Visitors who are not members of The Church of Jesus Christ are welcome to worship with their local Latter-day Saint neighbours. An online tool helps guests find their nearest Church meetinghouse.
EMBED YOUTUBE VIDEO: https://youtu.be/nUfhknjT7do