As part of their visit to Tonga this week, Sister Bonnie H. Cordon, Young Women General President in The Church of Jesus Christ of Latter-day Saints and Sister Joy D. Jones, Primary General President visited the site where a Church-owned portable sawmill is currently in use.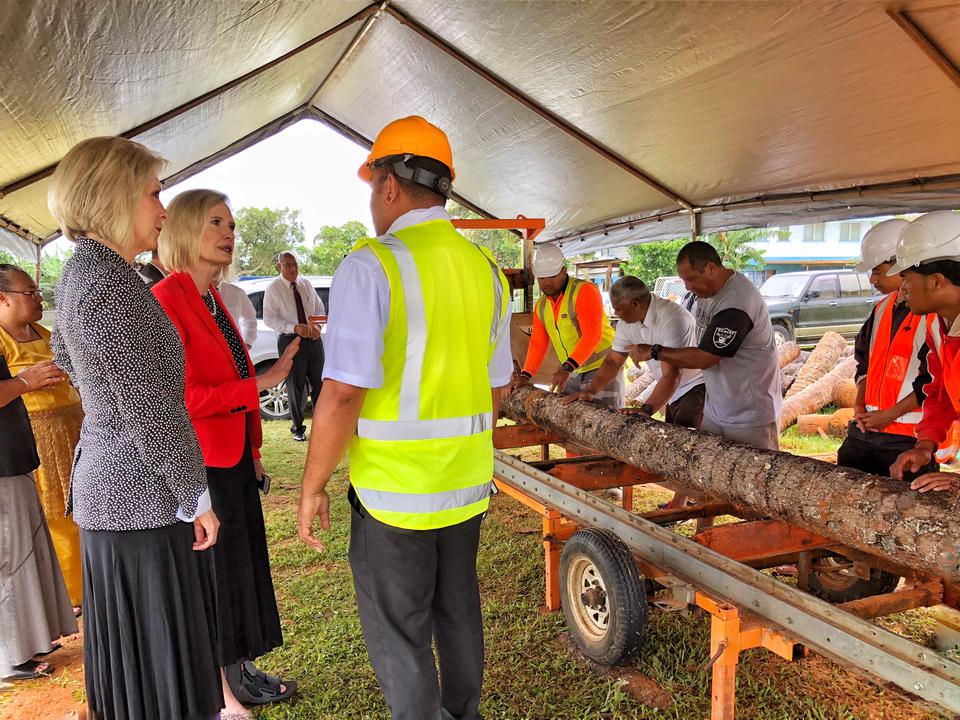 The leaders are visiting the South Pacific with their respective husbands, Derek Cordon and Robert Jones.
In Tonga they were hosted by Elder K. Brett Nattress of the Seventy and Second Counselor in the Church's Pacific Area Presidency.
Local leader Elder Aisake Tukuafu, Area Seventy, introduced the visitors to Tongan Latter-day Saints.
The sawmill has been used in several locations. Fallen or extremely damaged trees caused by severe tropical Cyclone Gita (which plagued the South Pacific in February this year) are transported to the sawmill where Church members work the machine to produce materials that are then used to build homes to bless the lives of the people of Tonga.
Sister Cordon and Sister Jones were very interested in this work and appreciated the humanitarian efforts of so many people to provide homes for families in need. They visited a building site and experienced first-hand the construction process.
Ministering in the Lord's way blesses so many lives: the recipients of the homes; the locals who develop practical employable skills; senior missionaries who delight in serving; and members of the Church who work together in their communities to lift and lighten burdens of family, friends and neighbours.